Illumina Inc. Is Floundering: Here's What Management Had to Say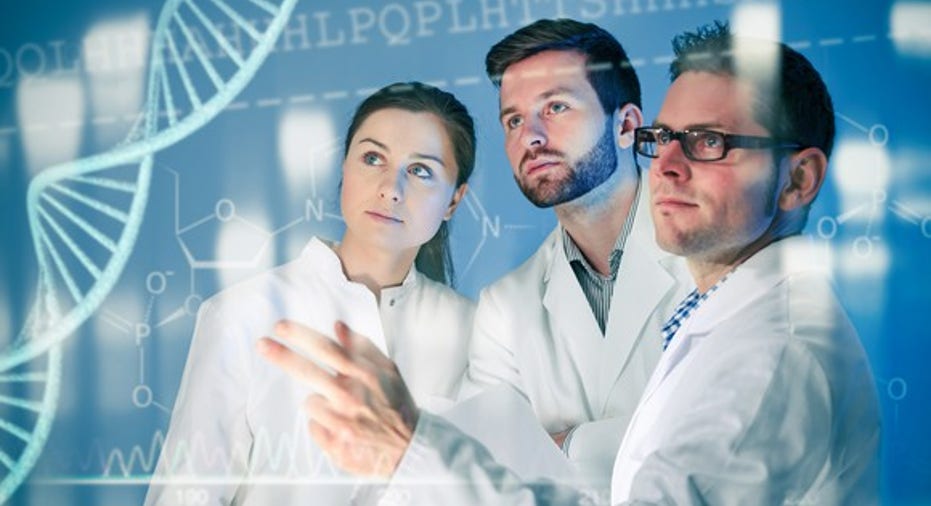 Fumbling, flopping, and floundering.
Take your pick of which word to use, but all of them apply to Illumina Inc. (NASDAQ: ILMN) right now. The genomic-sequencing company's stock is down around 30% in 2016. Management has missed its forecasts and Wall Street expectations multiple times over the past 12 months. Here's what Illumina's management said about the current woes in the company's third-quarter conference call -- and what they're planning to do about those problems. (All quotes courtesy ofS&P Global Market Intelligence.)
Image source: Getty Images.
1. High-throughput sales
Illumina missed earnings estimates for the third quarter mainly because of lower sales of its high-throughput sequencing systems. What's going on? CEO Francis deSouza said that the company has ruled out several factors.
The problem doesn't appear to be competition. DeSouza said that "win rates remain steady." It's not increased outsourcing, either. Illumina's analysis showed that "purchasing patterns at customers who have only HiSeq 2500s [the company's entry high-throughput sequencing system] have been stable," indicating little support for the premise that customers are outsourcing more to service providers.
The company doesn't believe that there's excess market capacity. Utilization within Illumina's high-throughput system customer ranks "continues to trend upward."
So what's the issue? Francis deSouza says that there are two underlying causes behind weak high-throughput sales: customer funding practice changes and migration to Illumina'sNextSeq desktop sequencing system.
Around 35 HiSeq system sales that Illumina expected in the second half of 2016 will be pushed back. A change in how the U.S. government is funding projects is limiting the ability of some academic and government customers to make capital commitments. DeSouza noted that Illumina doesn't think "this change will affect the size of these programs."
The company hopes the 35 system sales will only be pushed back to next year. However, Rebecca Chambers, Illumina's vice president of investor relations and treasury, noted that there's not a guarantee those sales will occur in 2017.
As for the migration to the NextSeq system, deSouza said that a lot of customers like the "flexible workflows" of the desktop system. He added that this is "a phenomena that's been building."
2. Consumables
Illumina didn't just miss on instrument sales; HiSeq consumables revenue fell short of expectations also. DeSouza said that the primary culprit circled back to the migration of HiSeq customers to other systems sold by the company, specifically the HiSeq X series and NextSeq systems.
Marc Stapley, Illumina's CFO, added that the company can see a "dip in the total spending" by customers who migrate to different systems. However, Stapley said that dip was only temporary while the transition was under way.
Overall, sequencing consumables revenue was strong in the third quarter, increasing 23% from the prior-year period. That's key for Illumina's future, since consumables make up nearly two-thirds of total revenue.
3. Forecasting
What about Illumina's recent history of missing its own forecasts? DeSouza said that the company has"initiated a global forecast improvement project...that will enhance both our visibility and forecast accuracy."
Marc Stapley, who is leading this project, said that the initial phase has already begun and will wrap up in mid-December. He indicated that this phase will "identify key opportunities for improvement." The second phase of the project, focusing on the incorporation of longer-term tool and process implementations, will start in 2017.
Stapley said this effort will include "driving more discipline around our CRM database, around pipeline definitions and so on." He noted that standardization of Illumina's processes across all of its global operations would be important. He also added that the company will work on better predicting the impact of customers transitioning to other Illumina systems.
What's next?
I might be overly optimistic, but my view is that Illumina will be able to get its house in order on forecasting relatively quickly. However, I don't know if the company's high-throughput system sales will pick up anytime soon. It doesn't sound like Illumina's executives know, either.
Illumina is a good company with good products. It can count on a steady revenue stream thanks to sequencing consumables sales. The stock, though, is priced at a premium -- even when potential growth is factored in. Illumina's management doesn't have any leeway to fumble, flop, or flounder without the stock getting shellacked.
A secret billion-dollar stock opportunity The world's biggest tech company forgot to show you something, but a few Wall Street analysts and the Fool didn't miss a beat: There's a small company that's powering their brand-new gadgets and the coming revolution in technology. And we think its stock price has nearly unlimited room to run for early in-the-know investors! To be one of them, just click here.
Keith Speights has no position in any stocks mentioned. The Motley Fool owns shares of and recommends Illumina. Try any of our Foolish newsletter services free for 30 days. We Fools may not all hold the same opinions, but we all believe that considering a diverse range of insights makes us better investors. The Motley Fool has a disclosure policy.