Ignore Twitter, Inc.: Here Are 2 Better Stocks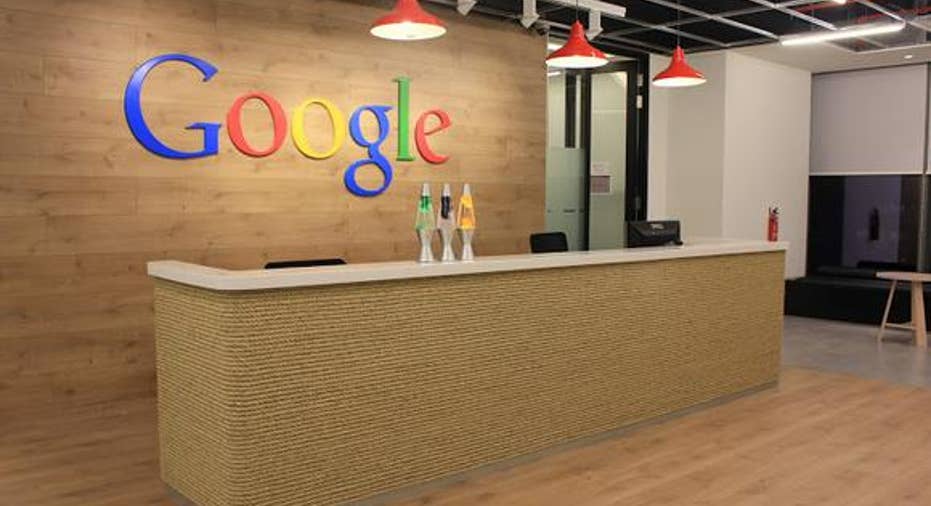 Image source: Twitter.
Microblogging service Twitter is in dire straits. Sure, Twitter's revenues keep skyrocketing, and free cash flows recently turned positive, but investors worry about Twitter's long-term financial future as advertisers find higher-value marketing channels and the user growth that drives this machinedwindles fast. Meanwhile, the company's top executives and innovators are leaving Twitter in droves. And share prices have cratered, falling 60% since the 2013 IPO and 27% in 2016 alone.
It's not hard to find companies that share many of Twitter's good traits, but without the same terrible baggage. Let me show you why I would rather own Alphabet or Netflix . In fact, I do own both and plan to do so for a very long time.
Here's why.
Netflix CEO Reed Hastings unveiling a worldwide expansion at CES 2016. Image source: Netflix.
You may have noticed Netflix shares rising some 2,600% over the last 10 years as the DVD mailer veteran turned into the world's largest streaming video service. That surge was built on real business growth, as trailing revenues rose 800% over the same period. The company now serves more than 75 million subscribers in nearly 200 countries, and most of these markets were opened just two months ago.
This is where you should go if you like Twitter's strong sales growth but would rather look forward to additional growth rather than a drastic drop-off in the coming years.
Now, many investors are turned off by Netflix's negative cash flows and sliver-thin earnings. All of this is true. Rapid international expansion is consuming Netflix's gross profits, and cash-intensive content production is adding to the company's capital expenses. To keep both of these trends going without emptying the bank account, management expects to raise additional cash in late 2016 or early 2017.
This would indeed be a problem if Netflix was throwing away cash on dead-end projects, but high-quality original content is key to the company's subscriber growth and retention, going hand-in-hand with the now mostly complete overseas expansion. In other words, Netflix is spending money now to make more money later, and investors should expect the bottom line to turn up sharply in 2017.
Twitter can't match Netflix's solid growth plans. In fact, domestic users are starting to slip through the company's fingers already as an evolving management team tries to strike the right balance between user growth and profitability. That's an equation Netflix mastered long ago, and it's not afraid to tweak it as necessary.
In short, Netflix is the superior high-growth play, here.
Google's Singapore offices. Image source: Alphabet.
Some investors like Twitter as a straight-up value play. With $1.9 billion of net cash on hand, the stock trades for just 12.4 times forward earnings estimates when accounting for that generous cash reserve. Netflix doesn't live in the same zip code -- more like on the next continent over. We're talking nosebleed altitudes in the Himalayas, here.
Google parent Alphabet is a different beast.
Running the same numbers on Alphabet as we just did on Twitter, you'll find $64 billion of net cash reserves in Mountain View. Backing that out from Alphabet's $510 billion market cap and measuring the cash-adjusted company value against next-year earnings estimates, you end up with a forward cash-adjusted P/E ratio of 11.1.
That's not just comparable to Twitter's discount proposition, it's below it by a fair amount -- and you aren't buying a one-trick pony with a questionable money-making model. You're getting the largest online advertiser with a finger in every conceivable digital pie, plus a growing collection of offline business ideas just waiting for their moment.
So, Alphabet comes with a deep-discount price tag, paired with a robust and diverse business foundation. If you're looking for rock-solid long-term value, I'd take this stock over Twitter every day of the week.
Whether you're into Twitter for its zooming growth abilities or its attractive valuation, you'll easily find better alternatives just down the street in Silicon Valley. Netflix for the growth sharks, and Alphabet for the value hounds -- or both for the well-rounded investor.
The article Ignore Twitter, Inc.: Here Are 2 Better Stocks originally appeared on Fool.com.
Anders Bylund owns shares of Alphabet (A shares) and Netflix.The Motley Fool owns shares of and recommends Alphabet (A and C shares), Netflix, and Twitter. Suzanne Frey, an executive at Alphabet, is a member of The Motley Fool's board of directors. Try any of our Foolish newsletter services free for 30 days.We Fools may not all hold the same opinions, but we all believe that considering a diverse range of insights makes us better investors. The Motley Fool has a disclosure policy.
Copyright 1995 - 2016 The Motley Fool, LLC. All rights reserved. The Motley Fool has a disclosure policy.