Ignore Linn Energy, LLC: Here Are 4 Better Stocks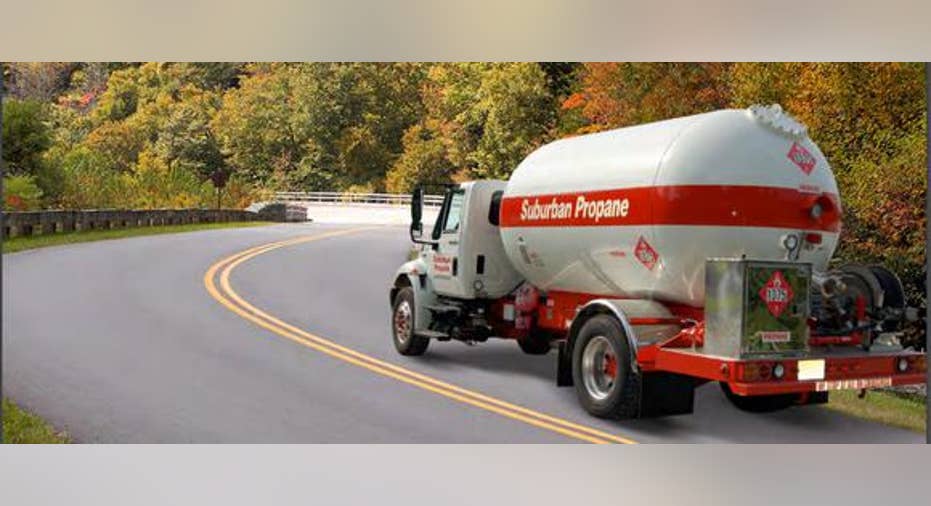 Image source: Linn Energy.
Linn Energy, LLC looks to be careening toward bankruptcy. Owning just about any company that can afford to pay its bills would be a better option right now. If you're looking at the energy space, finding a company that isn't feeling the pinch of low commodity prices is kind of hard to do. But despite the tough spot, here are four better stocks for you to consider.
Best of breedIf you owned Linn Energy, you probably feel burned by its fall from grace. Not only did you suffer a deep stock decline, but the distribution is now gone and, perhaps adding insult to injury, there was an unexpected tax bill in 2015 despite your losses. That's because Linn's corporate pass-through structure leaves shareholders holding the bag when the company restructures debt, paying taxes on forgiven interest. It's pretty arcane, so don't feel bad if you didn't see that one coming.
So for some, it might make sense to go from risky to safe and buy industry leader ExxonMobil . For starters, Exxon has a diversified business in which oil and gas drilling juxtaposes against refining and chemicals. When one area is doing poorly, the others can help prop up results. That's certainly been the case during this downturn, since Exxon has managed to keep itself in the black since the downturn started in mid-2014.
XOM Return on Invested Capital (TTM) data by YCharts
Frankly, Exxon is just one of the best-run companies in the industry. The easiest way to see that is by looking at its return on invested capital. Although it isn't always the best, it tops that of key competitors more often than not. Sure, the yield is "only" about 3.4% or so -- but if you like to sleep well at night, a relatively low yield is probably a decent trade-off.
Looking for a little more yield?That said, if you owned Linn, it's a good bet that part of the reason was the yield. So if want a higher payout than the one Exxon offers, you might consider competitors Chevron Corporation or Royal Dutch Shell .
Chevron yields around 4.3% and has a similar business model to Exxon, only Chevron isn't as well run -- just look at the preceding chart. So investors tend to discount it a little bit from the industry leader, and perhaps for good reason, since Chevron bled a little red ink in the final quarter of 2015. And while both Exxon and Chevron are likely to need additional debt to pay their dividends and support capital spending plans during this downturn, Chevron's debt ended the year at about 18% of the capital structure, while Exxon's debt was closer to 10%.
So, yes, Exxon is better in many ways, but Chevron is still pretty solid and likely to make it through the downturn in stride. That said, there's a little added risk of a dividend cut, though a complete suspension is highly unlikely, so you'll have to decide if the yield advantage is worth it. But on the whole, Exxon and Chevron are both great oil companies.
That brings us to integrated oil major Royal Dutch Shell and its 7% or so yield. That's a nice step up on the income front, but it comes with even more risk. For example, Shell is in the middle of a big acquisition that will up its profile in the liquefied natural gas business. That's a costly move to make (the deal is valued at over $50 billion) at a time when oil prices are weak -- even if it's the right long-term decision. And Shell's debt, at around 25% of the capital structure, is a bit higher than either Exxon or Chevron. So, once again, there's a step up on the risk scale.
With all three of these names, however, you should keep in mind their long and successful operating histories. Maybe it's worth taking a risk on a company like Shell, which has been around for more than 100 years, even if it's a bit riskier than Exxon and Chevron, another pair of old timers. All three have, in the end, proved that they can weather the test of time.
A Suburban Propane delivery truck. Image Source: Suburban Propane
And now for something completely differentBut what if the only reason you liked Linn was for its fat yield? You could keep going toward riskier and riskier oil companies, or you could switch gears and look at a different energy commodity: propane. This fuel is something of a misunderstood afterthought in the United States, but the companies that deliver it to the millions of people who use it to heat their homes have long histories of rewarding investors with steady distributions.
For example, Suburban Propane currently offers an 11% or so distribution yield. There's a couple or reasons for this. For starters, low propane prices have hit the partnership's top line pretty hard, cutting it by about 25% last year. But Suburban and its peers pass the cost of the fuel on to customers, so that's not a good indication of how the business is really doing. That said, net income was off 11% last year because warm weather led to fewer deliveries.
So there is a reason why investors have soured on Suburban's units. But the partnership continues to grow via bolt on acquisitions, which is a big piece of its long term game plan. And, also part of the plan, its distribution is higher now than it was a year ago. That's despite a couple of warm winters. In fact, the distribution has been increased in nine of the past ten years. All Suburban needs is a good, cold winter and investors will be reevaluating its prospects.
No sure thingAs Linn's demise shows, there's no sure thing in investing. That said, if you want to keep oil in your portfolio, Exxon, Chevron, and Shell are all good options. However, the yield goes up with the risk. But if you're really looking for a big yield, you might want to think outside the box and examine Suburban Propane, which sells an often overlooked and misunderstood fuel. Conservative investors, though, should stick to the Exxons and Chevrons of the world.
The article Ignore Linn Energy, LLC: Here Are 4 Better Stocks originally appeared on Fool.com.
Reuben Brewer owns shares of ExxonMobil. The Motley Fool owns shares of and recommends Chevron. The Motley Fool owns shares of ExxonMobil. Try any of our Foolish newsletter services free for 30 days. We Fools may not all hold the same opinions, but we all believe that considering a diverse range of insights makes us better investors. The Motley Fool has a disclosure policy.
Copyright 1995 - 2016 The Motley Fool, LLC. All rights reserved. The Motley Fool has a disclosure policy.