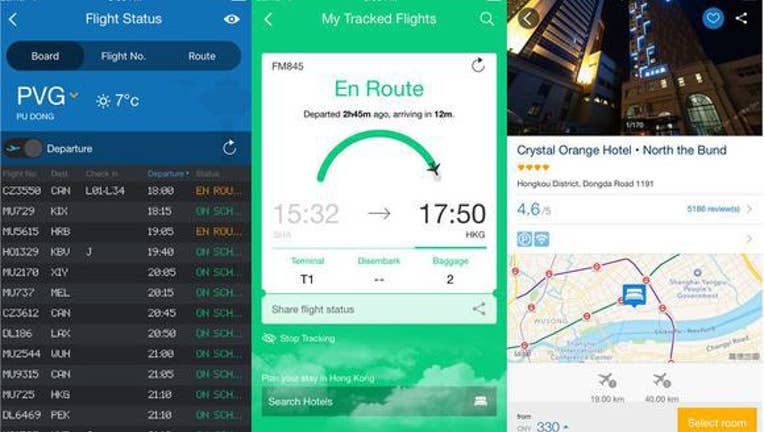 Chinese search giant Baidu is often considered one of the safest ways to invest in China's growing Internet sector. In a previous article, I highlighted four solid reasons to buy the stock: its robust user and revenue growth; its impressive ecosystem expansion; its improving cost controls; and its 70% share of China's search market.
Beijing, China. Source: Pixabay.
Baidu shares have risen about 3,600% over the past decade, but the chances of the stock doubling or tripling from current levels are now limited by fundamental gravity. The company now expects sales for the current quarter to rise just 21% to 26% annually, down from 34% growth in the prior year quarter. The stock's 10% decline over the past 12 months and its trailing P/E ratio of 13 both indicate that investors no longer consider it to be a top Chinese growth stock.
Investors with a higher risk tolerance should instead consider two other Chinese stocks with solid growth potential: e-commerce underdog Vipshop Holdings and Chinese travel site Ctrip.com International .
China's flash sales pioneerVipshop carved out a niche in China's crowded e-commerce market by using flash sales to keep customers coming back to its site. While there were initially doubts that this business model would be profitable, Vipshop became the first Chinese B2C (business-to-consumer) company to achieve profitability in 2013. Its success also convinced larger e-commerce players like JD.comto engage in similar flash sales. Underdog Vipshop controls less than 3% ofChina's bustling B2C market, but it remains surprisingly resilient.
Last quarter, Vipshop's sales rose 65% annually to 13.9 billion renminbi ($2.14 billion), compared to 63% growth in the previous quarter and 109% growth a year earlier. Active customers rose 58% annually to 19.8 million while total orders jumped 67% to 64.9 million. Mobile customers accounted for 82% of all gross merchandise volume, up from 66% a year ago. Net income rose 45% annually to 506 millionrenminbi ($78 million), thanks to a decline in operating expenses.
Despite those solid numbers, shares dipped after its guidance for 37% to 43% sales growth for the current quarter barely met the consensus estimate of 43% growth. As a result, the stock is now down 20% for the year. Vipshop's sales growth is certainly slowing down -- with analysts expecting revenue to rise 36% annually this year and 28% next year -- but its annual earnings are still projected to grow 37% over the next five years. That gives it a five-year PEG ratio of just 0.5, which indicates that the stock is undervalued compared to its long-term earnings growth potential. Baidu, by comparison, has a slightly higher PEG ratio of 0.9.
China's top travel siteChina's online travel agency (OTA) segment has been characterized by margin-crushing price wars. But throughout most of those clashes, Ctrip retained control over half of the market by matching its rivals' prices.
Ctrip's mobile app. Source: iTunes.
But last May, Ctrip made a strategic investment in its smaller rival eLongto reduce competitive pressure. Then in October, it agreed to merge with its primary rival, Baidu-backed Qunar , which gave the resulting company 70% to 80% of the OTA market. Baidu agreed to swap its stake in Qunar for a 25% stake in Ctrip, thus strengthening the ties between China's largest search engine and its largest OTA. As a result, pricing wars will likely cease, and Ctrip might use economies of scale to marginalize its smaller rivals.
Last quarter, Ctrip's sales rose 50% annually to 2.87 billion renminbi ($440 million), up from 49% sales growth in the previous quarter and 33% growth a year earlier. Hotel revenues rose 41% annually, transportation revenues climbed 61%, packaged tour revenues grew 50%, and corporate travel revenue improved 26%. Net income came in at 76 millionrenminbi ($12 million), compared to a net loss of 224 millionrenminbi ($34 million) in the prior year quarter. Its robust top-line growth notably offset a 17% jump in operating expenses. Looking ahead, Ctrip expects its sales to rise 75% to 80% annually for the current quarter after fully merging with Qunar. Analysts expect Ctrip's Qunar-boosted sales to rise 84% this year and 37% in 2017. Earnings are projected to rise 63% annually over the next five years, but Ctrip's PEG ratio remains negative due to previous losses.
But are they "better" than Baidu?I still recommend that more risk-averse investors who want to dip their toes in the Chinese market should buy Baidu. But investors seeking riskier bets with potentially higher returns should take a closer look at Vipshop and Ctrip, which might outperform the search giant over the next few years.
The article Ignore Baidu Inc.: Here are 2 Better Chinese Growth Stocks originally appeared on Fool.com.
Leo Sun has no position in any stocks mentioned. The Motley Fool owns shares of and recommends Baidu. The Motley Fool recommends Ctrip.com International. Try any of our Foolish newsletter services free for 30 days. We Fools may not all hold the same opinions, but we all believe that considering a diverse range of insights makes us better investors. The Motley Fool has a disclosure policy.
Copyright 1995 - 2016 The Motley Fool, LLC. All rights reserved. The Motley Fool has a disclosure policy.