If You're in Your 30s, Consider Buying These Stocks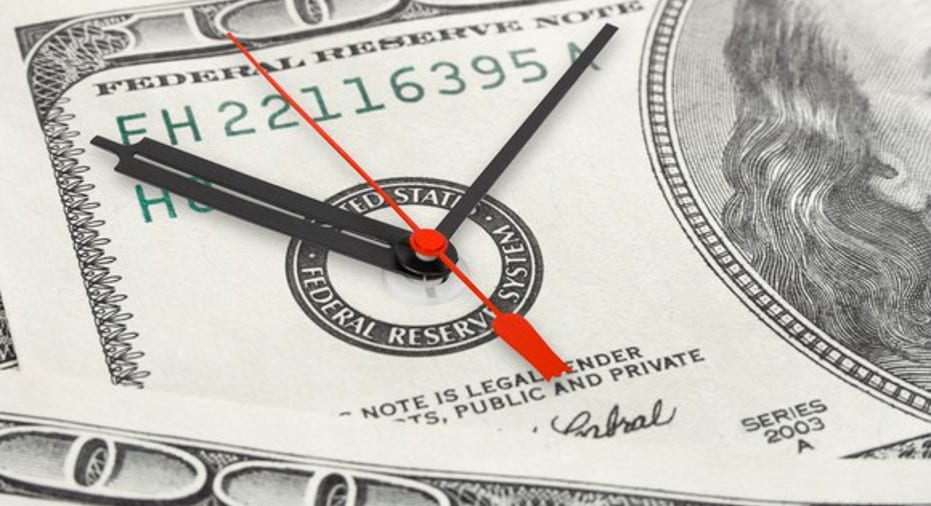 The biggest advantage of investing when young is that time is still on your side. With retirement a few decades away, investors in their 30s shouldn't be shy about taking on more risk in order to generate higher returns.
With that in mind, we reached out to a team of Fools and asked them to share astock that they believe is tailor-made for these investors. Here's why they choose Panera Bread (NASDAQ: PNRA), WaltDisney (NYSE: DIS), MercadoLibre (NASDAQ: MELI), Starbucks (NASDAQ: SBUX), and Visa (NYSE: V).
Image source: Getty Images.
Pick up a tasty stock here
Dan Caplinger (Panera Bread): The rise of healthy eating has been a key trend in recent years, and Panera Bread has been one of the leaders in forging the way forward for the fast-casual restaurant industry in embracing that trend. Panera has worked hard to develop a reputation for giving its customers food as it should be, declaring its offerings 100% "clean" -- or free of artificial additives that take away from the freshness of its core ingredients.
At the same time, Panera has made some key business improvements. The bakery cafe chain has completed its rollout of its Panera 2.0 system, and increasingly, customers can order meals on mobile devices before they even get to their local Panera location. With delivery likely to keep picking up speed in the months and years to come, Panera is pulling out all the stops to make sure that its customers are always in position to get the food they want, when and where they want it, with a minimum of hassles.
These moves haven't happened without hiccups, and Panera has been vulnerable to the ups and downs of the restaurant industry more broadly. But a combination of store-network growth and solid comparable-restaurant performance makes Panera an interesting choice for those who are in their 30s and looking for a stock with plenty of runway remaining for long-term growth.
Disney isn't child's play
Rich Duprey (Walt Disney): Mickey Mouse may be the first thing you think of when you hear "Disney," but as the owner of some of the most valuable global franchises in the world, thisstock isn't just for kids.
Although everyone is familiar with Disney, the full breadth of the entertainment giant's portfolio is really all-encompassing. From moviemaking and broadcast and cable TV to theme parks, resorts, and cruise ships, it's able to leverage each of its properties for the better of the others and the whole. That helps explain why Disney's stock has been such a star performer over the years. Over the last decade, it has an annual total return of more than 13%, almost twice the return of the S&P 500.
It's a performance that's likely to continue well beyond the foreseeable future. Over the next few years, there are four more Star Wars movies slated to be released; a new Marvel superhero, Black Panther, will make its debut; and there will be a slate of sequels to popular franchises, including Cars, Guardians of the Galaxy, Pirates of the Caribbean, Toy Story, and many more besides.Let's not forget the new live-action Beauty and the Beast, too.
Disney has new theme park attractions opening this year and in 2019 based on Avatar and Star Wars. In 2021 and 2023, two new cruise ships will be added to its fleet, giving it six total, that will add 2,500 new staterooms.
Although consumers are cutting the cord with cable or downgrading service, something that could be seen as a yellow flag for its TV offerings, ESPN is still offered with all the carved-up bundles cable outlets offer, so it's not in danger of being dropped. And even if its ABC broadcast network is not the ratings powerhouse it once was, it's still a substantial franchise.
The entertainment king may come off as kids' stuff, but it's all business when it comes to the business of storytelling. Whether you're a toddler or a teen, or in your 20s, 30s, or beyond, Disney is a stock worth owning.
The king of e-commerce in Latin America
Brian Feroldi(MercadoLibre): The internet is so ubiquitous in developed markets that many investors forget that a huge portion of the world's population has yet to come online. As an example, roughly 625 million people currently reside in Latin American, yet less only about than half of this figure has access to the internet.As that number moves higher, every online business in the region should benefit. My favorite way to play the trend? Meet MercadoLibre.
MercadoLibre is sometimes called "eBay of Latin America," but that undersells the services that this company provides. On MercadoLibre's platform users can buy or sell items, post classified ads, ship and trackpackages, andmake digital payments. That makes the site a one-stop shop for a wide range of consumer and business needs.
Since MercadoLibre is a business that connects buyers and sellers together, size matters a lot. After all, buyers want to go where they can get the biggest selection and best prices, while sellers want to market to a plethora of shoppers. SinceMercadoLibre is the leader in a number of markets in which it operates, it has become the go-to site for millions.
MercadoLibre's recent results continue to demonstrate the benefit of being on top. The number of registered users on its site grew by 20% yearover yearto 174 million, and the number of items sold rose by 40% during the same period. MercadoPago, the company's payment solution, posted a payment volume increase of 80% year over year in constant-currency terms.These figures suggest that MercadoLibre's business is still thriving.
While I count myself as a happy shareholder, you should know going in that investing in MercadoLibre will require a lot of patience. This company has to deal with crazy currency fluctuations, so you need to take any given quarter's result with a grain of salt. However, if you are bullish on Latin America and the internet over the long term, I think that MercadoLibre is an excellent choice.
Starbucks is set for decades' more growth
Jason Hall(Starbucks): A $1,000 investment in Starbucks at its initial public offering nearly 25 years ago would be worth $180,000 in total returns today. Over the past 12 months, the dominant company in global retail coffee generated almost $22 billion dollars in sales, and the company is worth $80 billion. Yet even with this amazing growth story already written, Starbucks remains one of the best, most compelling long-term growth stocks a young investor could buy.
How could Starbucks continue growing? In short, because the world is getting wealthier, and more people are set to join the middle class in coming decades than ever in humanity's history. The global middle class is on track to add a couple billion new members over the next few decades.
Asia, especially China, is already growing its middle class at an enormous rate. China's middle class is expected to be over 500 million people by 2020, and Starbucks is betting big on this market. The company is focusing more than half of its new store openings in the Asian market, with a goal of more than doubling its store count in China over the next five years. How big is this opportunity? The company expects that China will eventually become the company's biggest market -- even larger than the U.S.
Folks in their 30s are in an excellent position to profit from the second chapter of Starbucks' growth story. This is a truly wonderful, well-run company with a powerful, recognizable brand. If it's years and years of growth you're hoping for, make Starbucks a part of your portfolio.
One for the long haul
Jordan Wathen (Visa):It's impossible to predict the future with any certainty, but Visa seems like one of the few businesses that will be just as important years from now as it is today. In fact, given the shift toward electronic payments, Visa may be even more important by the time the average 30-something retires than it is right now.
Visa makes money providing the rails on which card payments are processed. And while everyone wants a piece of the action -- Visa and Mastercardare worth more than $325 billion combined -- new entrants will find it hard to steal share from a company that has a head start in the form of having 16,800 financial institutions as clients and 44 million merchant locations in its network.
Processing nearly twice the total volume as runner-up Mastercard, Visa has an advantage of scale on its side. It also has a deep partnership with JPMorgan, a company that is brutally competitive in cards. JPMorgan opened 10.4 million new accounts for its consumer customers last year, a 20% improvement year over year. By its own estimates, it is the largest card issuer in the United States.
But what I think you have to like most about Visa is that it turns a remarkable amount of revenue into profit. About $0.40 of every dollar in revenue that comes in at the top comes out at the bottom line, and almost all of it is in cash that the company can use to repurchase stock or pay an ever-increasing dividend.
10 stocks we like better than Walt DisneyWhen investing geniuses David and Tom Gardner have a stock tip, it can pay to listen. After all, the newsletter they have run for over a decade, Motley Fool Stock Advisor, has tripled the market.*
David and Tom just revealed what they believe are the 10 best stocks for investors to buy right now... and Walt Disney wasn't one of them! That's right -- they think these 10 stocks are even better buys.
Click here to learn about these picks!
*Stock Advisor returns as of February 6, 2017
Brian Feroldi owns shares of MA, MercadoLibre, Starbucks, Visa, and Walt Disney. Dan Caplinger owns shares of Starbucks and Walt Disney. Jason Hall owns shares of MA, MercadoLibre, Starbucks, and Walt Disney. Jordan Wathen has no position in any stocks mentioned. Rich Duprey has no position in any stocks mentioned. The Motley Fool owns shares of and recommends eBay, MA, MercadoLibre, Panera Bread, Starbucks, Visa, and Walt Disney. The Motley Fool has a disclosure policy.