If You're Bullish on the Trump Economy, This Is the Stock for You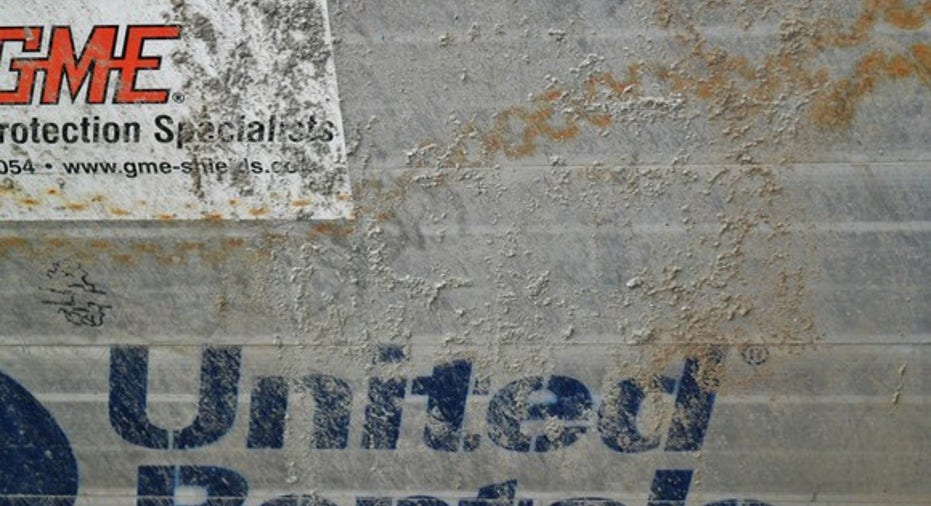 The election of President Donald Trump has been kind to the stock market.
Since Election Day, theDow Jones Industrial Averagehas jumped 13.8%, the Nasdaqis up 12.4%, and theS&P 500has gained 10.5%.
Among the winners have been cyclical stocks like banks, which are expected to benefit from looser financial regulations and a potential increase in borrowing, and industrial stocks have generally outperformed, but one stock stands head and shoulders above the rest.
Image source: The Motley Fool.
United Rentals, Inc.(NYSE: URI) has soared 63.8% in the four months since the election, making it the best-performing stock in theS&P 500.
As a specialist in renting construction equipment, it seems clear why United Rentals has rallied following Donald Trump's election. Investors are bullish that Trump will get an infrastructure bill passed, which would be a boon for United Rentals and other construction companies. Since Trump is himself a real estate developer, the market also likely expects him to look kindly on the industry.
Since the election, United Rentals' gains have come mostly from two separate surges. The first came on the days following the election, and the other followed a strong fourth-quarter earnings report and news of an acquisition.
United Rentals was one of several construction companies that surged in the week following the election, as peers likeTutor PeriniandAECOM Industriesalso skyrocketed.
Then, in January, United Rentals posted earnings per share of $2.67 on estimates of $2.24, though revenue growth was unchanged, at $1.523 billion. However, adjusted EPS increased from $2.19 to $2.67 as gross margin improved. CEO Michael Kneeland credited "broad-based demand" for the improvement in profits.
Separately, United Rentals also announced that it acquired NES Rentals Holdings for $965 million. NES is one of the 10 largest equipment rental companies, and it will help United further penetrate strategically important regions in the U.S. The deal is expected to close in the second quarter and be accretive to earnings, though it has not yet updated its guidance.
What the future holds for United Rentals
With a beta of 2.9, United Rentals is highly sensitive to the macroeconomic environment. That figure signals that the stock tends to be nearly three times as volatile as the overall market, much like the rest of the construction industry, which booms and busts according to the greater economy.
In the recent earnings call, CEO Kneeland said he sees demand trending up in the current year, and noted, "there's obvious industry optimism about the focus of the new administration." However, he expressed some cautiousness, saying, "In our opinion, it's too early to call. If a government spending stimulates construction, it will be incremental to a cycle that we already see as positive for our business."
Trump has promised a $1 trillion infrastructure plan, and though it's still unclear if such a bill will get passed, infrastructure improvement seemed to be the Trump proposal that Democrats most supported earlier in the year.
Such a bill would likely be a boon for rentals companies like United Rentals who rely on gaps in the market between supply and demand, and a sudden spike in government funding would seem to create such an event.
At this point, the Trump administration is only seven weeks old, and it's unclear if it will be able to carry objectives, or if the market will continue to move higher on the belief that the administration will be good for business.
But if the rally does continue and the Trump economy booms, United Rentals, which still only trades for a P/E of 19, figures to be a big winner.
10 stocks we like better than United RentalsWhen investing geniuses David and Tom Gardner have a stock tip, it can pay to listen. After all, the newsletter they have run for over a decade, Motley Fool Stock Advisor, has tripled the market.*
David and Tom just revealed what they believe are the 10 best stocks for investors to buy right now...and United Rentals wasn't one of them! That's right -- they think these 10 stocks are even better buys.
Click here to learn about these picks!
*Stock Advisor returns as of February 6, 2017.
Jeremy Bowman has no position in any stocks mentioned. The Motley Fool has no position in any of the stocks mentioned. The Motley Fool has a disclosure policy.