If Stocks Suffer December Decline, 2013 Could Be Ugly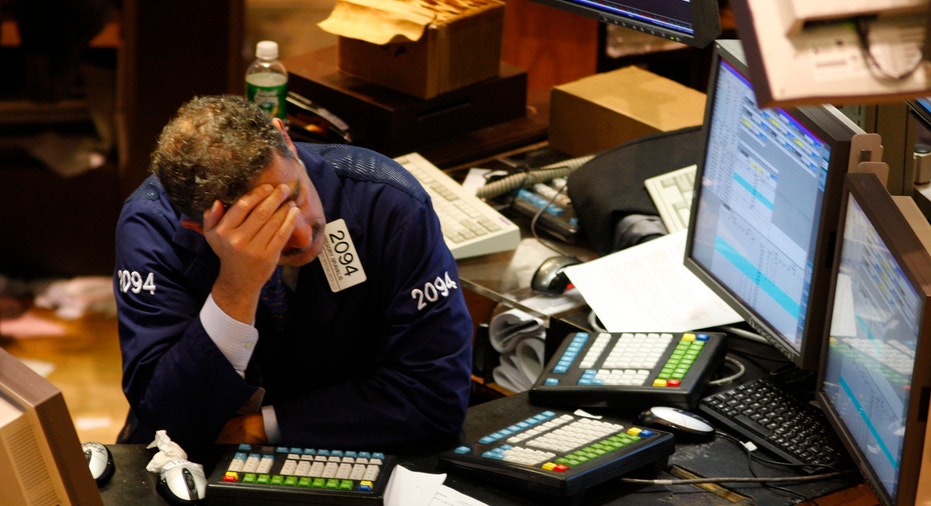 As political gridlock in Washington persists, U.S. equity markets have begun to retreat, threatening to create a dreary and potentially ominous final chapter to 2012
After rallying about 13% so far this year, the S&P 500 is now on the verge of turning negative for the month of December amid continued worries about the fiscal cliff.
History shows that a negative final month of a positive calendar year should serve as a warning sign for stock investors.
According to S&P Capital IQ records going back to 1900, whenever such a scenario has played out, the next year averaged a decline of 6.2% on the S&P 500, with the benchmark index posting a loss 53% of the time.
By comparison, Capital IQ said a green final month of a positive year has produced an advance 69% of the time, with an average gain of 8.6%.
Perhaps this explains the old adage: "Should Santa Claus fail to call, the bear will come to Broad and Wall."
Politicians in Washington could scuttle these historical concerns and virtually ensure a late December rally by clinching a last-second deal to avert the fiscal cliff.
"Let's just hope that, in the end, Congress will be chanting 'Ho, Ho, Ho,' rather than 'No, No, No,'" Sam Stovall, chief investment strategist at Capital IQ, wrote in a note earlier this month.
Capital IQ said the most bullish December scenario tends to be something that won't be possible this year: a December rally in a down year. In that scenario, the S&P 500 has rallied an average of 11.1% in the following year, advancing 67% of the time.
It remains unclear if Congress and the White House will be able to cement a deal before the January 1 deadline to avoid a $600 billion batch of spending cuts and tax hikes that economists believe will trigger a new recession.
While President Barack Obama and House Speaker John Boehner are expected to cut short their Christmas vacations in an effort to renew negotiations, time is quickly running out.
As uncertainty lingers, investors are growing more concerned, wiping out market gains from earlier this month that were built on the overly optimistic belief a deal would be reached.
"Certainty is what's needed. We need policy to be in place so that people and corporations know how to spend money," James Lebenthal, president of Equity Asset Management, told FOX Business.
In order to close out the month with a gain, the S&P 500 needs to stay above 1416.18, a level that was nearly breached on Wednesday when the index slumped to as low as 1416.43.
"The dire rhetoric surrounding the fiscal cliff negotiations is depressing investors' confidence and is causing business leaders to delay hiring and expansion, thus threatening a potentially harmful downdraft to this already low-flying recovery," Stovall said.
Earlier this month SunGard's APT warned a one-month impasse on the fiscal cliff, something that is growing less unlikely given the current stall in talks, would likely cause serious damage for investors, driving the S&P 500 down 15% from December levels and sending shares of banks like J.P. Morgan Chase (NYSE:JPM) plunging 25%.
APT's risk analysis forecasted an unlikely six-month impasse could trigger a painful 25% selloff for equities and an alarming 35% dive for banking stocks.
Still, Stovall doesn't believe Democrats and Republicans will remain in "perpetual stalemate," predicting an eventual solution "before forcing our economy to endure a crash landing."