If CONSOL Energy Inc. Dumps Its Coal Biz, What's Left?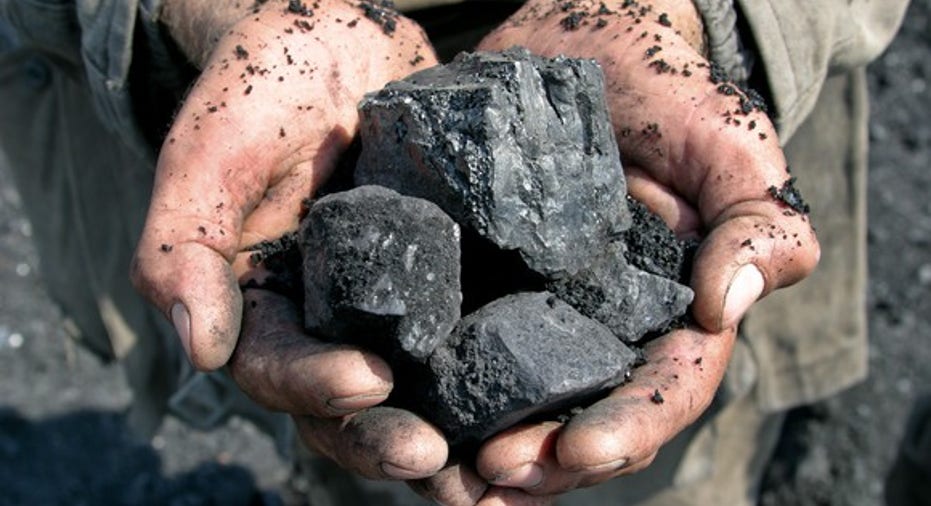 Coal-miner CONSOL Energy (NYSE: CNX) did not have a great 2016.
In its earnings report released on January 31, 2017, CONSOL confessed to investors that Q4 "earnings" of negative $302 million marked a sharp reversal from last year's $34 million Q4 profit. For the year, CONSOL reported combined net losses of $839 million, or $3.70 per diluted share -- more than twice what it lost in 2015.
Hoping to right the ship in the new year, CONSOL confirmed that it is "pursuing ... the possible sale of the coal business to a third party or the spin-off of the coal business to CONSOL's shareholders," and hopes to effect such a divestiture before the end of this year. And yet, this poses an existential dilemma forCONSOL shareholders. Historically, CONSOL Energy has always been considered to be first and foremost a coal mining stock.
So if CONSOL divests itself of coal, what exactly will it have left?
CONSOL Energy asks: Might we interest you in a coal spin-off? Image source: Getty Images.
After ditching coal ...
In 2016, CONSOL reported total salesof $2 billion from all its divisions, down 25% year over year. Of these revenues, coal sales accounted for a bit less than $1.1 billion of the business, while sales of oil, natural gas, and natural gas liquids made up $793 million. The balance of CONSOL's revenue was attributed to such activities as "purchased gas sales," "freight-outside coal," and "other outside sales."
So basically, a divestiture of CONSOL's coal business will cut the company in half, and cut company revenues by 52.5%. Which sounds like a lot -- until you take a look at the data on S&P Global Market Intelligence, and realize coal sales have already dropped 38% since 2014 even without any divestiture.
... what remains?
Ex-coal, CONSOL should continue doing about $800 million to $900 million in business focusing primarily on oil and gas exploration and production. CONSOL probably won't be earning profit on these revenues even after coal is removed from the picture, however. Here's why not:
According to CONSOL's consolidated statements of income, oil and gas exploration and production activities incurred $1.2 billion in operating costs last year, which is already more than the revenues the oil and gas business is bringing in. Now let's assume that roughly half of the company's $400 million in "other costs" incurred also belong to the oil and gas business.
Voila! CONSOL Energy, ex-coal, is probably going to be running at least a $500 million operating deficit ($900 million in revenues, minus $1.4 billion in costs) after any spin-off.
How do you value something like this?
So how much might a coal-less CONSOL Energy be worth? That's hard to say. Valued on sales, traditional oil and gas companies like ExxonMobil, Conoco, andChevronare selling for anywhere from 1.8 times sale to 2.6 times sales today. Apply that valuation to CONSOL's $900 million or less in oil and gas revenue and you get a fair valuation of at most $2.3 billion for CONSOL after it ditches its coal business.
Of course, CONSOL stock costs $3.9 billion today, which would seem to imply that the coal business CONSOL wants to get rid of is worth as much as $1.6 billion -- which is quite simply a fantastic (as in, unrealistic) valuation.
There aren't a whole lot of publicly traded coal companies left standing to compare CONSOL's coal business to today (because most have gone bankrupt already). But two companies with similar-sized coal revenues, SunCoke Energy (NYSE: SWC) and Cloud Peak Energy (NYSE: CLD), are still in business. SunCoke stock sells for 0.46 times sales, while Cloud Peak gets 0.44x sales for its shares. Applying a similar 0.45x sales valuation to CONSOL's coal business implies a fair value of only about $400 million -- one quarter of $1.6 billion.
What it means for investors
What we're left with, then, is a difficult question: If CONSOL's oil and gas business is worth $2.3 billion, and its coal business perhaps $400 million, then ... where does the remaining $1.2 billion in CONSOL's market capitalization go?
And the answer to that question is that I honestly don't know. Perhaps the remaining "value" wasn't there to begin with. After all, CONSOL shares have more than doubled in price over the past year, and that increase in price certainly didn't come from any bull market in coal. It could be that, after separating its coal business from its oil and gas business, CONSOL shareholders will be greeted by the unpleasant prospect of the value of both businesses declining as investors get a clearer view of the troubles facing both businesses.
In fact, given the trajectory the shares have been taking these past few days, I'd say that scenario is more likely than not.
10 stocks we like better than CONSOL Energy When investing geniuses David and Tom Gardner have a stock tip, it can pay to listen. After all, the newsletter they have run for over a decade, Motley Fool Stock Advisor, has tripled the market.*
David and Tom just revealed what they believe are the 10 best stocks for investors to buy right now... and CONSOL Energy wasn't one of them! That's right -- they think these 10 stocks are even better buys.
Click here to learn about these picks!
*Stock Advisor returns as of January 4, 2017
Rich Smith has no position in any stocks mentioned. The Motley Fool owns shares of ExxonMobil. The Motley Fool recommends Chevron. The Motley Fool has a disclosure policy.