ICE raids 98 7-Eleven stores in immigration crackdown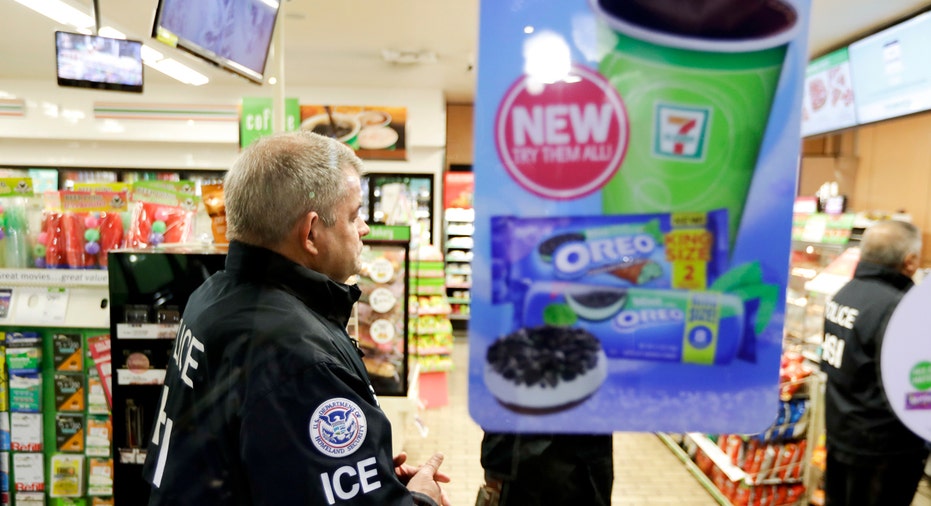 7-Eleven on Wednesday distanced itself from dozens of its stores targeted in sweeping raids by U.S. immigration agents.
U.S. Immigration and Customs Enforcement (ICE) agents raided 98 7-Eleven franchises across the country, serving employment status audits and interviewing store employees as part of a crackdown against the convenience store chain. Officials arrested 21 individuals who were suspected of illegal immigration.
"7-Eleven Franchisees are independent business owners and are solely responsible for their employees including deciding who to hire and verifying their eligibility to work in the United States.  This means that all store associates in a franchised store are employees of the Franchisee and not 7-Eleven, Inc," the company said in a statement.
"7-Eleven takes compliance with immigration laws seriously and has terminated the franchise agreements of franchisees convicted of violating these laws," the company added.
ICE agents served notices of inspection, or NOIs, in 17 states, including New York and California. The arrested individuals were ordered to appear in immigration court. The raids occurred as part of a four-year-old investigation that began with the arrests of multiple franchise owners and operators in New York and Virginia on various charges.
"Today's actions send a strong message to U.S. businesses that hire and employ an illegal workforce: ICE will enforce the law, and if you are found to be breaking the law, you will be held accountable," said Thomas D. Homan, ICE deputy director and senior official performing the duties of the director. "Businesses that hire illegal workers are a pull factor for illegal immigration and we are working hard to remove this magnet."
President Donald Trump's administration has taken a strong stance on immigration enforcement since he assumed office. Deportation arrests have increased 40%, according to the Associated Press. Trump has repeatedly touted plans to build a border wall between the U.S. and Mexico in a bid to curtail illegal immigration.
7-Eleven Stores Inc. has more than 8,600 U.S. store locations.