IBM's 1Q Earnings, Revenue Top Expectations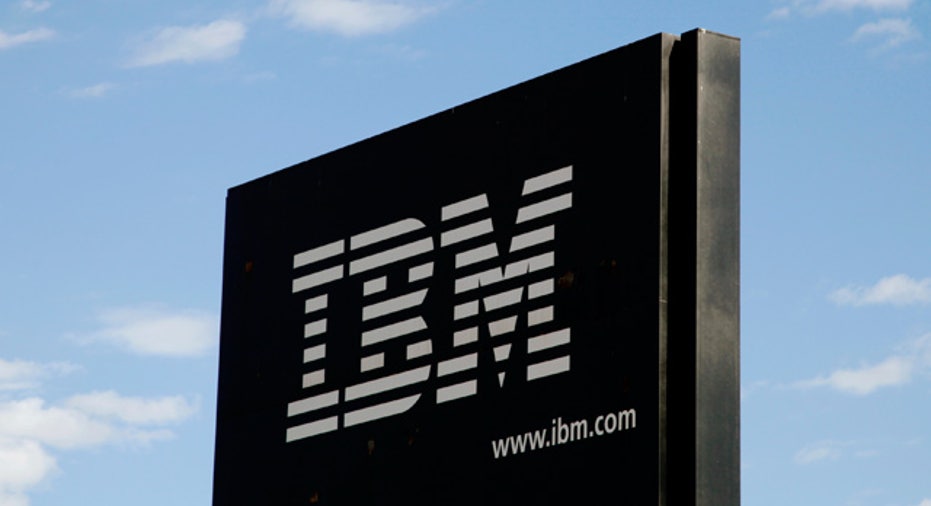 International Business Machines (NYSE:IBM) on Tuesday easily beat expectations for its first- quarter earnings.
The technology bellwether reported revenue of $24.6 billion, an 8% increase from the same period a year ago. Analysts had predicted revenue of $24 billion. Earnings per share came in at $2.41, well above analysts' forecasts of $2.30.
"We delivered a strong first quarter with revenue growth across hardware, software and services and with more than 40 countries growing in double digits," Samuel J. Palmisano, IBM's chairman and chief executive officer said in a statement.
Palmisano said Armonk, N.Y.,-based IBM saw "excellent momentum in our growth initiatives - smarter planet, cloud, business analytics, and growth markets - which bring together the full value of the IBM portfolio."
Also Tuesday, IBM raised its expectations for full-year 2011 diluted earnings per share to at least $12.73 from at least $12.56; and operating diluted earnings per share to at least $13.15 from at least $13.00.
IBM said its revenue growth in Brazil, Russia, India and China was especially strong at 26%. As a whole, revenue growth in developing economies was a solid 18%.
The company said its services backlog of $142 billion was up $8 billion from a year earlier.
Software revenue rose 10%, the company said; systems and technology revenue was up 19%; and services revenue rose 6%.