IAMGOLD Corp's Stock Surges on Explosive Cash Flow Growth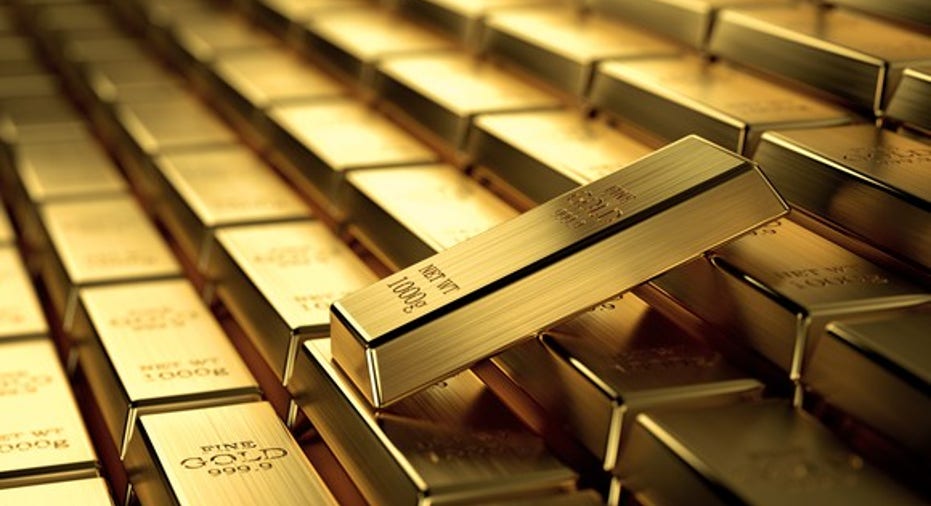 Image source: Getty Images.
What happened
Shares of IAMGOLD (NYSE: IAG) surged on Tuesday, rising more than 10% by 11:00 a.m. EST.
So what
Driving IAMGOLD's stock price rally was its strong third-quarter results. The gold miner reversed a year-ago loss by recording adjusted net earnings of $21.8 million, or $0.05 per share. That trounced analysts' expectations that the company would earn $0.01 per share during the quarter. Meanwhile, the company reported net cash from operating activities of $126.6 million, which was up $116.8 million, or 1,192%, from the year-ago quarter.
Driving those robust financial results was a 7% increase in gold production to 210,000 ounces, led by a 17% output increase at the company's Essakane mine. In addition, the company benefited from an 18.3% increase in the average realized gold price and a 9.7% decrease in total cash costs. Those two factors nearly doubled the company's gold margin, which rose from $330 per ounce in the year-ago quarter to $612 per ounce in the third quarter.
IAMGOLD used its healthy cash flow and an equity issuance to reduce long-term debt by 23% during the quarter. That significantly improved its balance sheet, resulting in two rating agencies revising the company's credit outlook from negative to positive.
Now what
IAMGOLD took advantage of strong a gold price during the quarter to generate a substantial amount of cash flow as well as sell equity into an active market. That allowed the company to bolster its balance sheet and give it the capacity to fund its major growth projects, which remain on track to come online in 2019. Overall, the company is in a sound financial position right now.
10 stocks we like better than IAMGOLD When investing geniuses David and Tom Gardner have a stock tip, it can pay to listen. After all, the newsletter they have run for over a decade, Motley Fool Stock Advisor, has tripled the market.*
David and Tom just revealed what they believe are the ten best stocks for investors to buy right now... and IAMGOLD wasn't one of them! That's right -- they think these 10 stocks are even better buys.
Click here to learn about these picks!
*Stock Advisor returns as of November 7, 2016
Matt DiLallo has no position in any stocks mentioned. The Motley Fool has no position in any of the stocks mentioned. Try any of our Foolish newsletter services free for 30 days. We Fools may not all hold the same opinions, but we all believe that considering a diverse range of insights makes us better investors. The Motley Fool has a disclosure policy.