I Still Can't Believe Wal-Mart Stores Inc. Spent $3.3 Billion on Jet.com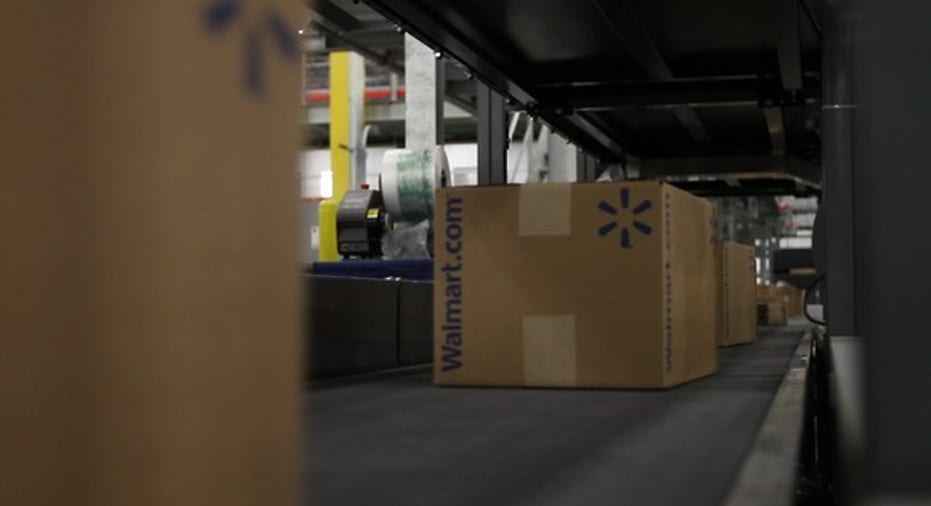 When Wal-Mart (NYSE: WMT) spent $3.3 billion to purchase Jet.com, it was buying a money-losing company with no clear path to profitability.
Yes, the company had grown fast, reaching $1 billion in sales, but it was spending heavily to get there. It's possible that Jet would have become a success on it's own, but it's more likely that was never the end goal. The company, run by CEO Marc Lore, together with co-founders Mike Hanrahan and Nate Faust, almost certainly considered that if it got big enough Wal-Mart, or another brick-and-mortar retailer looking for digital answers would come calling. They may have even been counting on it.
That's exactly what the trio had done with Quidsi, the parent company of e-commerce sites Diapers.com, Soap.com, and Wag.com. They built it up into a threat, albeit a money-losing one, and then sold it toAmazon.com(NASDAQ: AMZN), with Wal-Mart also bidding.
In this case, Wal-Mart may not even want Jet.com, though it's still running it as a standalone brand. What it wanted Was Lore, who now runs Walmart.com, along with Jet.com, and to a lesser extent his team.
Marc Lore is charged with revamping Wal-Mart's online operations. Image source: Wal-Mart.
What did Wal-Mart do?
Wal-Mart may be No. 2 to Amazon when it comes to online sales, but that's a bit like saying after The Beatles and The Rolling Stones, Oasis is the best band to come out of England. It may be technically true (though not a provable fact), but the gulf between the top tier and the next one is very large.
In this case, Wal-Mart bought Jet.com to hire Lore to inject start-up thinking into a brand that was simply not wired that way. To the company's credit, Lore said in his speech at the March ShopTalk conference that Wal-Mart had "gone all in with him." By that, he explained that the company, from CEO Doug McMillon on down, showed a willingness to break past habits and infuse digital-first thinking into the whole operation.
McMillon laid out his logic for buying Jet.com in a press release when the deal was announced. What he notably did not do is try to justify the price:
My shock at the deal is not from a belief that Lore should not be running WalMart.com. He's a smart pick for the job and has shown a boldness in being willing to move fast, abandon bad ideas, and try new ones.
Why is this a problem?
The problem is not Lore or his team; it's that Wal-Mart bought Jet.com for $3.3 billion to get them. Wal-Mart essentially bought an executive team, some technology, a growing customer base that Jet paid dearly to acquire, and vendor relationships that enhance Wal-Mart's offering.
Wal-Mart could have done all of this on its own for a fraction of the price. Jet.com's shopping cart is innovative, but Wal-Mart could clearly have built something similar. and as the world's largest retailer, the company could have created any vendor relationships it wanted to have while also pushing down prices.
Lore is smart, and a good leader, but it's hard to believe he's $3.3 billion unique when it comes to solving Wal-Mart's logistics problems. Basically, the company has to figure out how to best modify a supply chain built to stock stores into one that can do that while also shipping individual orders quickly.
That's a vexing problem, and one that Lore may well fix, but it's also one that could have been solved without buying Jet.com, a company that probably would have burned out or been bought by some other brick-and-mortar retailer desperate for a digital guru to tell it how to fix things.
How does this story end?
Lore will at first push Wal-Mart's digital sales higher while pushing margin down because of shipping costs. He will probably succeed in breaking some of company's ingrained thinking, and he will almost certainly frame it as a positive when the company shuts down Jet.com to better focus on its core brand.
That's not something Wal-Mart has hinted at, but it's usually how these things go. This deal could end up being a success because Lore should be able to better integrate the retailer's physical and digital operations. That will be a slow process, and in the end the company will still be No. 2 behind Amazon -- a stronger No. 2, but No. 2 nonetheless.
This deal feels like a panic move. Wal-Mart bought a failing competitor that never proved it had a viable model, in order to hire its team. That team may well succeed at Wal-Mart, but to accept this deal being worth what the company paid for Jet.com, you have to believe Lore was $3.3 billion better than anyone else Wal-Mart could have hired, and that's a hard pill to swallow.
10 stocks we like better than Wal-Mart StoresWhen investing geniuses David and Tom Gardner have a stock tip, it can pay to listen. After all, the newsletter they have run for over a decade, Motley Fool Stock Advisor, has tripled the market.*
David and Tom just revealed what they believe are the 10 best stocks for investors to buy right now... and Wal-Mart Stores wasn't one of them! That's right -- they think these 10 stocks are even better buys.
Click here to learn about these picks!
*Stock Advisor returns as of May 1, 2017
Daniel Kline has no position in any stocks mentioned. The Motley Fool owns shares of and recommends Amazon. The Motley Fool has a disclosure policy.