Hyundai may source car batteries from China amid political tension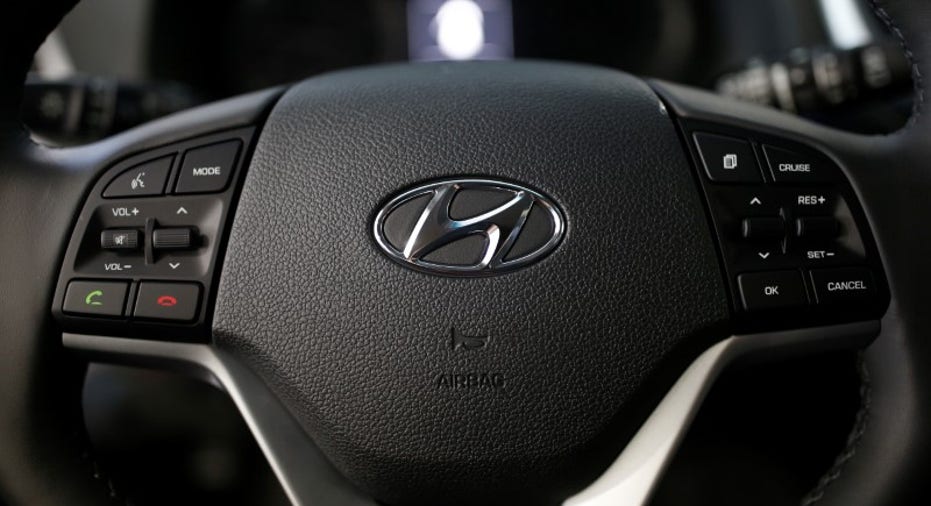 Hyundai Motor <005380.KS> said on Wednesday it may procure electric vehicle batteries from Chinese companies for a planned China model after South Korean battery makers failed to make a list of approved vendors last year. 005380.KS>
The decision comes at a time of growing concern in South Korea that Beijing may be retaliating over Seoul's decision to deploy a U.S. anti-missile system. China argues the defense system could undermine its security.
Hyundai Motor said it was now considering a Chinese battery for a plug-in hybrid version of its Sonata sedan to be sold in China.
"Considering various factors in Chinese market and price competitiveness, Hyundai Motor Company is also looking at cooperation with Chinese battery suppliers," the company said in a statement to Reuters.
It declined to comment on reports that its decision was due to tension with Beijing over the U.S. Terminal High Altitude Area Defence (THAAD) system.
The news came on the same day that South Korea's Lotte Group said Chinese authorities have halted construction at a multi-billion dollar real estate project in the northeastern city of Shenyang after a fire inspection - a move that has also fueled concerns about retaliation.
Beijing last year declined to award certification to LG Chem Ltd <051910.KS> and Samsung SDI Co Ltd <006400.KS>, both among the world's largest players, potentially excluding them from state subsidies and eroding their price competitiveness. 006400.KS>051910.KS>
"As a company which has to sell vehicles in China, we have no choice but to consider a China battery maker under the current conditions," said a Hyundai source, who was not authorized to speak to the media and declined to be identified.
The current Sonata Plug-In Hybrid, sold in South Korea and the United States, uses a battery made by South Korea's LG Chem <051910.KS>. 051910.KS>
Hyundai also said it now plans to launch the Sonata Plug-In Hybrid in China in 2018, a year later than previously planned, without elaborating on the reason for the delay.
(Reporting by Hyunjoo Jin; Editing by Tony Munroe and Edwina Gibbs)