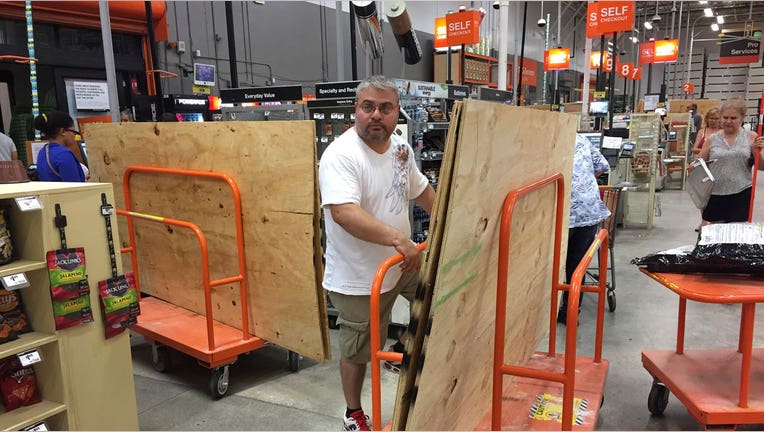 Home Depot (NYSE:HD) says it will be ready to restock store shelves in the aftermath of Hurricane Irma, the second major storm to hit the U.S. in a matter of weeks.
Home-improvement retailers such as Home Depot and Lowe's (NYSE:LOW) have been shipping plywood, flashlights and other storm supplies to Florida stores this week, while recovery efforts in Texas following Hurricane Harvey are ongoing. Home Depot and Lowe's activated their disaster command centers for Harvey, and the retailers have continued those operations to quickly move supplies into affected areas in Florida. Irma, a Category 5 storm, is projected to make landfall in Florida on Sunday morning.
"We're really juggling both storms," Home Depot spokesman Matthew Harrigan said, though "it's really not rare for us to be going through two different disasters at once."
While back-to-back hurricanes are unusual, Home Depot has previously initiated emergency plans for multiple snowstorms or tornadoes that impacted different regions of the country, Harrigan added. He said Texas stores were prepared for high customer demand before Harvey, and products were ready to be shipped across Florida in anticipation of Irma's arrival. Home Depot had shipped nearly 1,100 truckloads of supplies to stores in Irma's path as of Thursday.
Home Depot has a distribution center in Lakeland, Florida, that's designated for hurricane-related products. The Atlanta-based company stages large quantities of generators, bottled water, batteries and other supplies in Lakeland and other facilities, allowing products to swiftly reach their destination before and after a storm.
Stores will remain open as long as it's safe, Home Depot said. Locations in Key West and Marathon, Florida, had to close Thursday as evacuations continued. Home Depot reopened multiple stores in Puerto Rico with Irma moving through the Caribbean.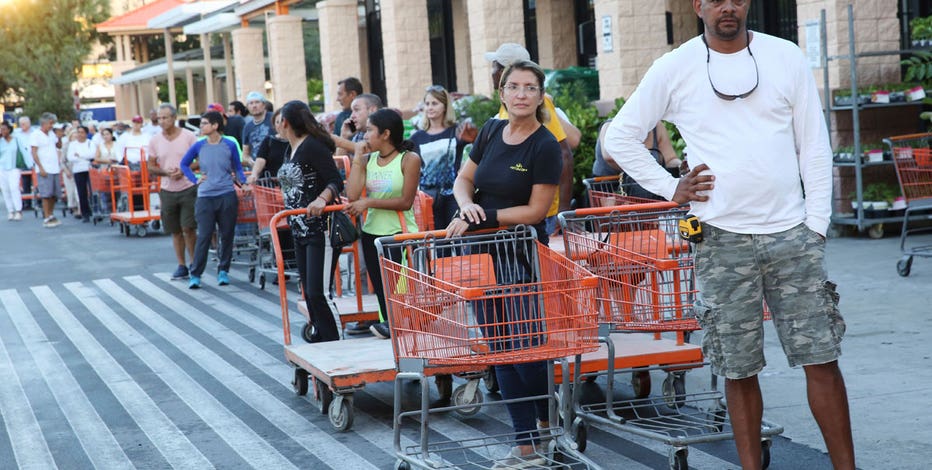 Home Depot, the nation's largest home-improvement retailer, expects product shipments in South Florida to slow down once Irma nears the state this weekend. Harrigan said Home Depot's priority is the safety of its associates.
Preparations at Lowe's included 400 truckloads of emergency supplies, according to Reuters. Lowe's has distribution centers in Florida, Georgia and North Carolina that it has used for past storms to stock sump pumps, shop vacs and other supplies.
All Home Depot and Lowe's stores are equipped with backup generators.