Hurricane Harvey: Refineries shut down, shale oilfields at risk
Hurricane Harvey's impact on U.S. oil production could extend beyond offshore platforms and Gulf Coast refineries. Extreme flooding threatens to bring Texas shale activity to a halt, and it may take weeks, if not months, before some shale fields can bounce back.
Forecasters are warning residents of life-threatening conditions from Hurricane Harvey, a slow-moving Category 2 storm. The National Hurricane Center said Friday it expects "catastrophic" flooding across portions of south and southeastern Texas. Harvey is expected to make landfall by early Saturday as a Category 3 storm or higher.
Texas is by far the largest oil producer in the U.S., and at least part of the oil-rich Eagle Ford shale formation lies in the projected path of the storm. ConocoPhillips (NYSE:COP) said it suspended drilling in Eagle Ford and evacuated non-essential staff beginning Thursday.
If flooding is as bad as anticipated, some shale fields could be out of commission for up to two months, Price Futures Group senior market analyst Phil Flynn wrote in a blog post Friday. Flooding is expected to impact Eagle Ford shale fields and perhaps some parts of the Permian basin.
Motorists across the U.S. might see a spike in gasoline prices following disruptions to offshore rigs, refineries, pipelines and terminals. Pump prices could jump 15 to 25 cents a gallon, Flynn said.
Some refineries along the Texas coastline have already shut down in preparation for the storm, bracing for heavy rainfall that can flood refining units or even start fires. There are roughly 30 refineries near the Texas Gulf Coast that have the capacity to process approximately 4.9 million barrels of oil per day.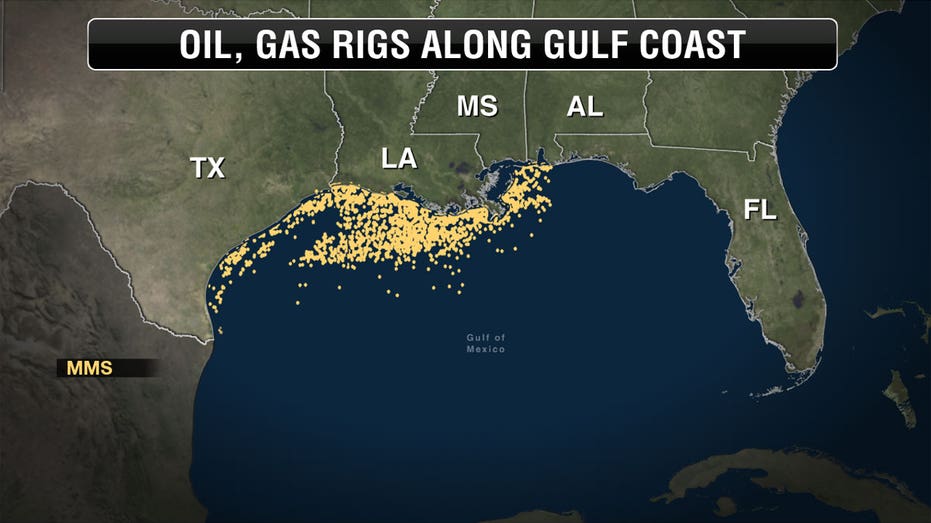 Valero said Friday completed the process of temporarily closing two refineries in Corpus Christi and Three Rivers. Flint Hills Resources, a subsidiary of Koch Industries, ceased operations at its Corpus Christi plants. Phillips 66 (NYSE:PSX), Marathon Petroleum (NYSE:MPC) and other refiners said they were monitoring the storm. Phillips 66 closed its Freeport terminal, while the company's other Gulf Coast assets were operating normally as of midday Friday.
By Thursday, companies evacuated personnel from 39 oil and natural gas platforms that account for 9.6% of the Gulf of Mexico's oil output, according to the Bureau of Safety and Environmental Enforcement. A total of 737 manned platforms are located in the Gulf of Mexico.