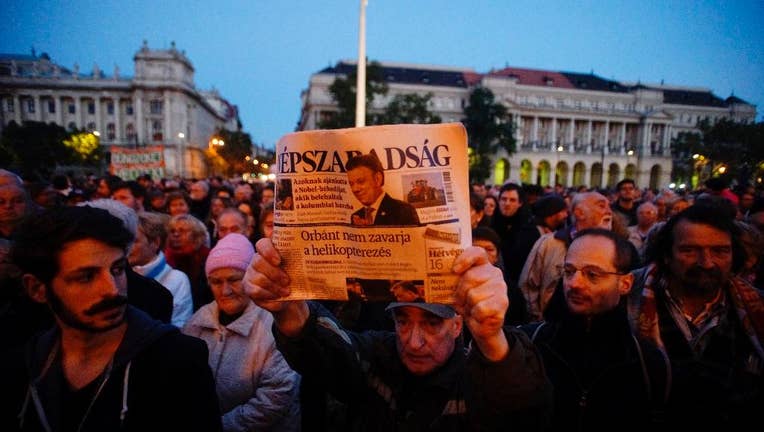 A company linked to an ally of Hungary's prime minister says it has bought the company that publishes the main opposition newspaper, which suspended publication weeks ago.
The deal, announced Tuesday by the Budapest Stock Exchange, seems to confirm concerns that the sale of Mediaworks, publisher of the leftist Nepszabadsag and many other newspapers and magazines, will further increase government influence over Hungarian media and diminish press diversity.
The Opimus Group said it bought 100 percent of the shares of Mediaworks Hungary through its fully-owned Opimus Press subsidiary at an undisclosed price.
Opimus has been linked to Lorinc Meszaros, a former gas fitter whose businesses greatly expanded with the help of large state contracts. He has attributed his success partly to his friendship with Prime Minister Viktor Orban.