HSBC's 2017 profit jumps but below view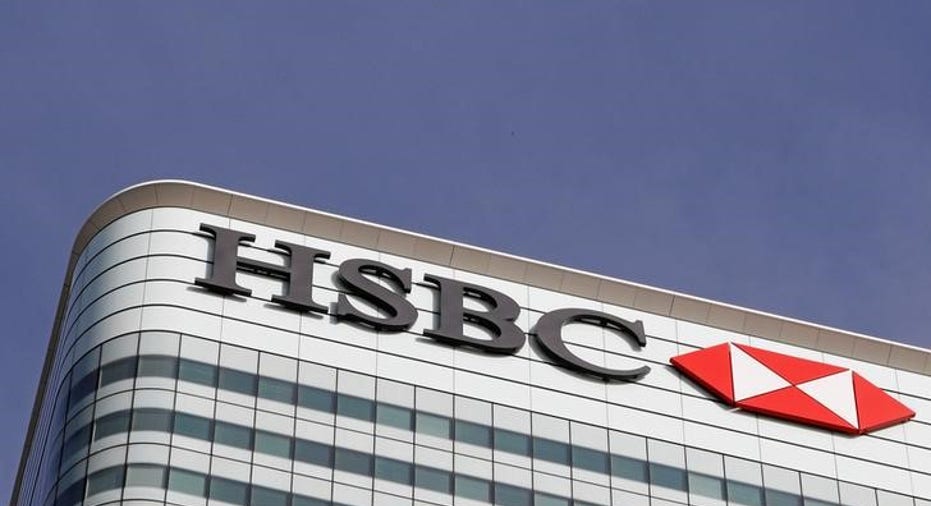 HSBC Holdings' pre-tax profit for 2017 more than doubled due to the absence of hefty restructuring costs incurred in the prior year but still lagged expectations as the bank took a writedown following U.S. tax changes.
Europe's biggest lender by market capitalisation, on Chief Executive Stuart Gulliver's last day on the job on Tuesday, also announced plans to further bolster its capital base by raising up to $7 billion in the first half of 2018.
HSBC reported a profit before tax of $17.2 billion for 2017, compared with $7.1 billion the year before but below the $19.7 billion average estimate of 17 analysts polled by Thomson Reuters.
Those estimates did not all take into account the tax writedown, triggered by cuts in the U.S. corporate tax rate which meant banks had to book losses on deferred tax assets they built up during loss-making times.
HSBC said in its earnings statement that its 2017 financial results included a charge of $1.3 billion relating to the "remeasurement of U.S. deferred tax balances" to reflect the reduction in the U.S. federal tax rate to 21 percent from 2018.
Banks including Credit Suisse and UBS have already reported multi-billion dollar writedowns from the tax change, while HSBC's British rival Barclays has said it expects a 1-billion-pound hit on its annual post-tax profit.
HSBC's year-ago profit figure reflected a $3.2 billion impairment of goodwill in the global private banking business in Europe and the impact of its sale of operations in Brazil.
The lender said it was planning additional tier 1 capital issuance of between $5 billion and $7 billion during the first half of 2018, and that it would undertake share buybacks "as and when appropriate."
The bank has been able to maintain its capital buffer despite rolling out share buybacks, the latest of up to $2 billion last July, and maintain the dividend payments that are key to the stock's support among investors.
"In 2017, we returned a total of $3 billion to shareholders through share buybacks and paid more in dividends than any other European or American bank," Gulliver said. Company veteran John Flint starts as the new CEO on Wednesday.
HSBC's common-equity tier 1 ratio, a key measure of financial strength, was 14.5 percent in 2017, compared to 13.6 percent last year and 11.9 percent in 2015.
Its reported revenues rose to $51.4 billion from $48 billion a year ago.
(Reporting by Sumeet Chatterjee and Lawrence White; Editing by Muralikumar Anantharaman)