HSBC's 1Q Profit Falls, Faces Dividend Concerns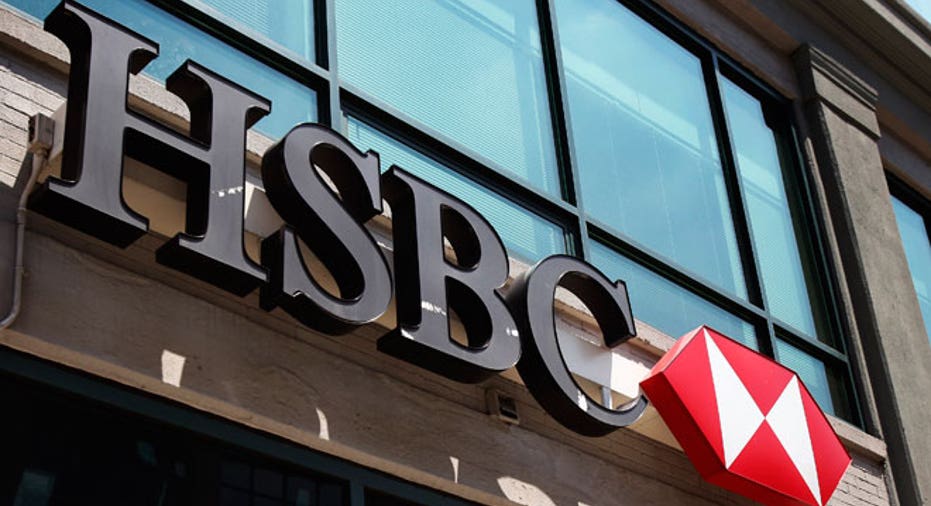 Prospects for higher dividends at HSBC dimmed on Tuesday after Europe's biggest bank reported a 14 percent drop in quarterly profit and flat capital reserves.
While the drop in first quarter profit was less than expected, HSBC's key capital ratio was unchanged from the end of 2015 at 11.9 percent against analyst forecasts for 12.1 percent.
That shows the challenge the bank faces to build capital buffers large enough to grow its 8 percent dividend - something management is committed to. The payout is already the highest among major European lenders, according to Thomson Reuters data.
"In such an earnings environment and the fact that they still haven't touched the regulatory capital requirements, makes a progressive dividend untenable," Bernstein analyst Chirantan Barua said in a note published immediately after the earnings.
HSBC booked a pretax profit of $6.1 billion for the first three months of this year, down from $7.1 billion a year ago, but above the average forecast of $4.3 billion from analysts polled by the company.
The better-than-expected profit reflected a tighter grip on expenses than analysts had forecast and a resilient performance from the bank's trading business, against a gloomy global market environment earlier in the year.
"I think it (dividend) can be maintained. I forecast a flat 51 cents dividend this year although I don't expect that to be covered by earnings," Investec analyst Ian Gordon said in a note to clients.
EARNINGS
Besides worries about the dividend, investors also suffered a drop in earnings per share to $0.20 compared with $0.26 for the equivalent period in 2015.
That fall is expected to reignite speculation about a possible share buyback in the near future, after Chief Executive Stuart Gulliver said the bank was considering purchases to shore up HSBC's wilting shares, down 28 percent in the last 12 months.
HSBC's Hong Kong shares pared losses after the results, and were up 2 percent by 0700 GMT after having fallen 1.4 percent earlier. Its London listed stock was up 2.5 percent at 0700 GMT.
"Market uncertainty led to extreme levels of volatility in January and February, which affected our ability to generate revenue in our markets and wealth management businesses," Gulliver said in a statement.
Investors remain concerned over whether HSBC can improve revenues without exceeding cost of capital by delivering on a strategy of expanding into China at a time when its economic growth is slowing.
(Reporting by Lawrence White and Sumeet Chatterjee; Editing by Sinead Cruise and Mark Potter)