HSBC investors fear timetable to find new bosses is slipping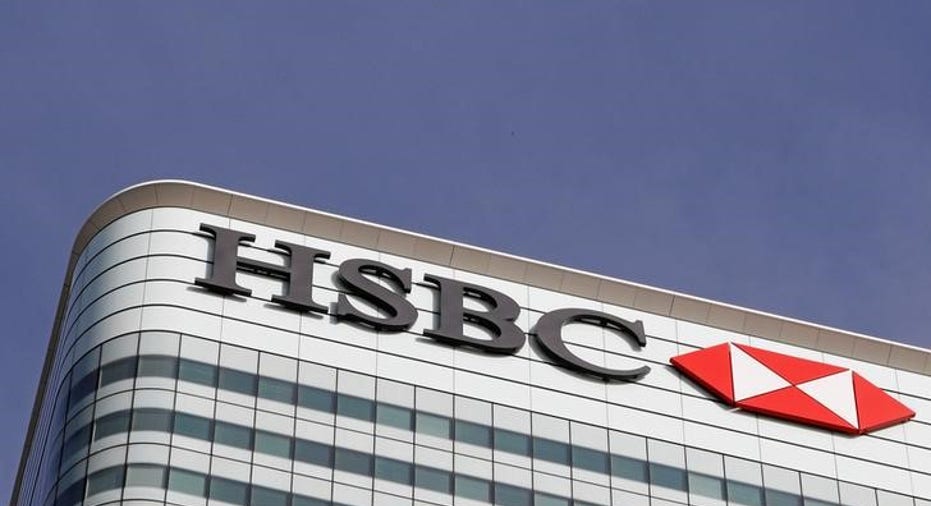 Some major shareholders in HSBC want the bank to give greater reassurance on succession-planning for its chairman and chief executive, concerned that a timetable for replacing veterans Douglas Flint and Stuart Gulliver may be slipping.
Three of four top-20 shareholders interviewed by Reuters said they were worried a revamp of the bank's long-serving leadership had been knocked off course by several competing demands, denting hopes for a speedy refresh of HSBC's culture and strategy.
Europe's biggest bank said in March that it had begun searching for a new chairman and pledged to nominate a successor to 61-year old Douglas Flint during 2017. The new chairman would oversee selection of a successor to 57-year-old CEO Stuart Gulliver, who is expected to leave in 2018, it said.
But six months on, the investors said the lack of a progress update had started to cause concern, with some suggesting the board had been tied up with navigating the economic slowdown in Asia, investor consultations on its 2017 executive pay plans and the recent appointment of Clara Furse to chair its UK retail business.
They also said they felt that it was looking less likely that former Axa boss Henri de Castries -- widely regarded as frontrunner for the chairman role when he joined HSBC's board in March -- would take the job.
They cited speculation among investors and market players that de Castries is keen to take up a role in French politics after the presidential election in the spring.
The three shareholders who expressed concern about the succession process declined to be named because they are in continuing dialogue with the company.
Their views suggest the bank's challenging task of finding a chairman and CEO within two years has become a source of concern among some of its biggest investors.
'GET IT RIGHT'
Yet James Laing, fund manager at top-10 investor Aberdeen Asset Management, said his firm believes that Gulliver and his team are doing a good job and patience is needed.
Aberdeen would ideally like Gulliver to remain at the helm, said Laing. But if he is to leave, Laing said that an internal candidate would be preferable.
"I accept that there are some investors who want to have an external CEO candidate. Fine, but it had better be the right external candidate and with banking experience, because if he or she doesn't, that's not acceptable," Laing said.
"He or she would need to be an outstanding candidate as, currently, for us it makes sense for HSBC to look for an internal candidate."
In an interview with Reuters on Monday, Gulliver said the bank remained on course to appoint a successor to Flint "at some point during 2017".
When asked about investor concerns about the succession process, he said he hoped to update shareholders early in the new year, without giving further details.
He was speaking after the bank reported a rise in profit but warned of a dim outlook for its British business next year because of slowing economic growth as a result of the vote to leave the European Union. It gave little detail on how its chairman search was progressing.
De Castries did not respond to requests for comment via his personal secretary.
LONG-SERVING
The replacement of Flint and Gulliver represents a big shift for HSBC. The pair have more than 55 years of service between them and held several management roles with the company before rising to their current positions about six years ago.
Roiled by swelling costs, spiralling pay packets and a number of regulatory and strategic missteps, investors have hoped for fresh blood for several years, concerned that the duo were too entrenched to address some long-standing problems.
They include a long-awaited cultural revamp to move from higher-risk banking to more measured and sustainable lending, as well as the group's high costs and uncertain position in the United States.
The three investors with concerns about the succession said that the planned process could deter candidates for chairman because the new person would have to make the crucial decision of choosing a new CEO while learning the ropes.
After a meeting with Sam Laidlaw, chairman of HSBC's Group Remuneration Committee and Nomination Committee, one shareholder raised the subject of switching the order of the new appointments so that Flint could lead the CEO selection process.
While HSBC has pledged to break from tradition and appoint an external candidate as chairman, investors and sources within the bank broadly expect the new CEO to come from within.
With this in mind, appointing a new CEO might be an easier and faster process if led by someone more familiar with the skills and abilities of the top executives, the shareholder said.
However, Gulliver told Reuters such a switch of appointment timing would be unlikely, because it could fan governance concerns.
(Additional reporting by Lawrence White in London and Sumeet Chatterjee in Hong Kong; Editing by Pravin Char and David Goodman)