How Will a Supplier's Factory Fire Affect Apple Inc.?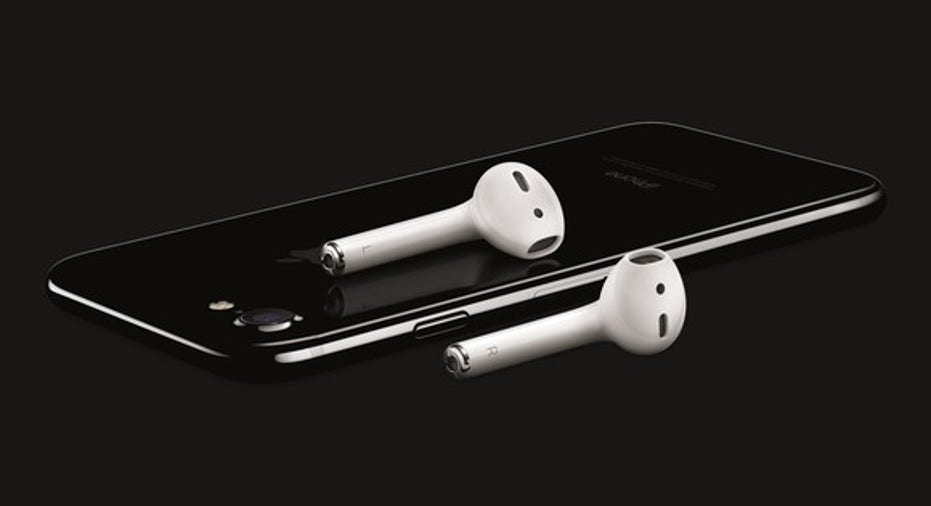 According to analysts with research firm BlueFin Research Partners (by way ofBarron's), a "small fire" broke out in the basement of the clean room in ST Microelectronics' manufacturing plant, commonly referred to in the chip industry as a fab, short for "fabrication plant," in Crolles, France.
"This fab is the sole manufacturing facility for 3D sensors" at ST Microelectronics, the analysts explain, adding that this "incident has currently shut down the facility" and that their research "indicates [that] it could take several weeks to requalify the fab and resume production."
Why is this news? Because it's believed that ST Microelectronics (NYSE: STM) will be providing 3D image sensors to Apple (NASDAQ: AAPL) for its upcoming premium iPhone.
Image source: Apple.
To make matters worse, the analysts say these 3D sensors have a "long production cycle time" and "relatively low yield rate."BlueFin says these factors "will make it difficult to get back on their production schedule target with each day that the fab is incapacitated."
Let's go over what the implications to Apple's upcoming premium iPhone could be.
Understanding the problem
It's important to understand that in the chip industry, it takes a long time to go from a blank silicon wafer to a fully processed one with usable chips on it. The time it takes for the wafer to go through the manufacturing process is called the "cycle time."
Cycle time is typically about three months, give or take, depending on several factors. According to BlueFin, ST Micro's 3D sensors have a "long production cycle time," so it might take more like four months for these 3D sensors to be manufactured.
If the fab is taken offline for a significant amount of time, that pushes out the entire chip production schedule. What this ultimately could mean, then, is that Apple won't be able to build as many iPhones as it had originally planned to ahead of the launch.
What is Apple to do?
The BlueFin analysts say they "believe it is likely that [Apple] and [ST Micro] are assessing the impact to the schedule and are working on a recovery plan." Additionally, they say they "have yet to see any corresponding push out of the iPhone 8/X builds with the rest of the supply chain."
To be blunt, I could see Apple simply going along with its product launches as expected and simply having customers order the phones, even if it means that those customers must wait several weeks for their devices to come in.
You may recall that Apple faced manufacturing yield issues on its iPhone 7 and iPhone 7 Plus devices in jet black. It took a while before everyone's orders were fulfilled, but people got their orders in, they waited, and they eventually got them.
And, of course, Apple reached supply/demand balance for all its iPhone models by January.
Don't panic
Designing and building innovative devices with a whole host of new and possibly difficult-to-manufacture components isn't easy, and companies that try to stay at the forefront of device innovation are necessarily going to face challenges in bringing new products to market.
That's just the reality of the situation, and investors need to get comfortable with that.
The fire at ST Micro's fab is unfortunate, and it's a headache that both Apple and ST Micro could have gone without, but I have confidence that the experienced professionals at both companies will do their best to contain the situation and launch the new iPhones as soon as practicable.
10 stocks we like better than STMicroelectronicsWhen investing geniuses David and Tom Gardner have a stock tip, it can pay to listen. After all, the newsletter they have run for over a decade, Motley Fool Stock Advisor, has tripled the market.*
David and Tom just revealed what they believe are the 10 best stocks for investors to buy right now... and STMicroelectronics wasn't one of them! That's right -- they think these 10 stocks are even better buys.
Click here to learn about these picks!
*Stock Advisor returns as of February 6, 2017
Ashraf Eassa has no position in any stocks mentioned. The Motley Fool owns shares of and recommends Apple. The Motley Fool has the following options: long January 2018 $90 calls on Apple and short January 2018 $95 calls on Apple. The Motley Fool has a disclosure policy.