How Video Became One of Facebook's Biggest Risks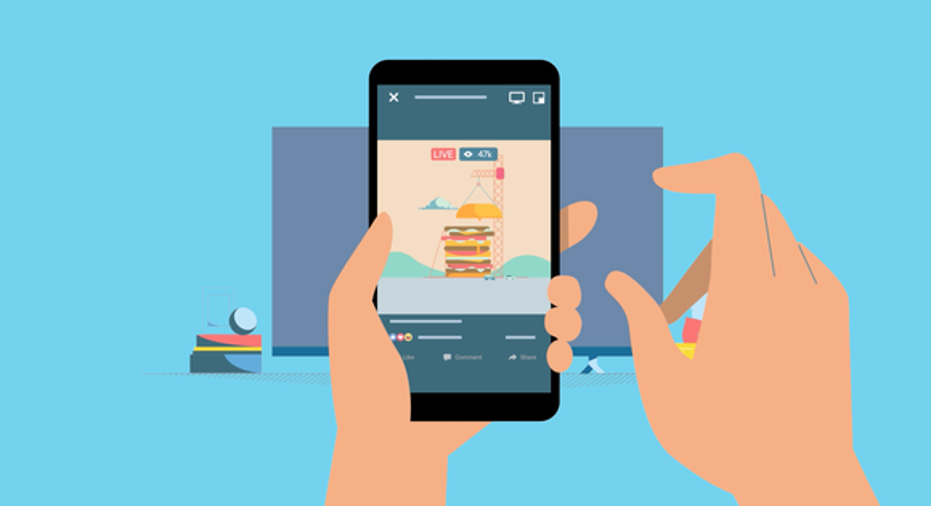 In case you haven't noticed, Mark Zuckerberg is really bullish on video. Live video, professional video, amateur video, short-form, long-form -- any and all of it, Zuck wants to see it on Facebook (NASDAQ: FB). In the company's most recent earnings call, he described video as a "megatrend on the same order as mobile."
But the growth of video on Facebook presents a serious problem for the company. Granted, it's a good problem to have.
As more people spend their time watching videos on Facebook, they're spending less time looking at ads. Facebook still doesn't monetize videos directly. Although the growth of video may have led to an increase in the number of video ads Facebook shows, advertisers aren't paying any more for those ads than they paid for static display ads.
Image source: Facebook.
What's been driving Facebook's revenue growth?
By far the biggest driver of ad revenue growth has been an increasing number of ad impressions. Total ad impressions increased around 50% year over year in each quarter of 2016.
Ad impression growth is driven by three factors.
The growing number of daily users on Facebook. Daily active users climbed 18% year over year last quarter.
An increase in the amount of time users spend on Facebook. Facebook doesn't give any exact numbers on this, but management says engagement continues to improve.
An increase in the number of ads Facebook puts in users news feeds. This is called ad load.
The last of those factors will slow meaningfully in the latter half of 2017. CFO Dave Wehner warned analysts last year that Facebook is nearing ad load saturation on its flagship platform.
While the first factor continues to improve with no signs of a slowdown, the second factor is being driven by video content. "Video's one of the big drivers of engagement growth on Facebook. It's also helpful on Instagram," Wehner told analysts on the company's fourth-quarter earnings call.
The problem is if users are watching videos, they're not looking at ads. (At least, not yet.) If videos start cutting into time users would have otherwise spent browsing their news feed -- which is stuffed with ads -- it's going to start negatively impacting Facebook's ad impressions.
What about price increases?
Facebook's ad prices went up slightly in each quarter of 2016, but contributed much less significantly to revenue growth. Importantly, ad price growth is slowing.
Data sources: Facebook quarterly earnings calls.
Wehner says the biggest factor affecting average ad price is the shift of more users to mobile devices, where there are no right-hand column ads. Those ads don't fetch the same prices as native news feed advertisements, so as they represent a smaller portion of total ad impressions the average ad price increases.
However, Facebook says it's also seen an increase in video advertisements, which are supposed to provide better value to advertisers than static ads. "As consumer video has grown in news feed, it's given us the opportunity for video ads because the format of the ads fits the format of what consumers are doing," COO Sheryl Sandberg said on the company's fourth-quarter earnings call. Despite the increase in video ads, it's having very little impact on average ad prices.
That may be due to supply-side factors. With the supply of ads increasing 50% last year, there was no need for advertisers to pay more to place their video ads in the News Feed. Video ads use the same bidding system as all the other Facebook news feed ads, so a video ad can simply replace a static ad at the same price if supply and demand grow at a roughly equal rate. As supply growth comes down in 2017, we may see the value of video ads come through in Facebook's price per ad as they compete for more limited ad space.
A big risk
There's a lot riding on Facebook's management being able to monetize its video ads directly or otherwise increase the prices brands pay for video ads. While investors expect a slowdown in revenue growth after a hugely successful 2016, Wall Street analysts still see the social network producing a strong 36% increase in sales this year.
With ad load growth no longer a significant factor for Facebook and videos taking up more of the time users spend on the app and website, video monetization presents the biggest problem for Facebook to solve over the next year or so. If it can't figure it out and ad prices don't increase meaningfully, it risks falling short of high expectations.
10 stocks we like better than FacebookWhen investing geniuses David and Tom Gardner have a stock tip, it can pay to listen. After all, the newsletter they have run for over a decade, Motley Fool Stock Advisor, has tripled the market.*
David and Tom just revealed what they believe are the 10 best stocks for investors to buy right now... and Facebook wasn't one of them! That's right -- they think these 10 stocks are even better buys.
Click here to learn about these picks!
*Stock Advisor returns as of February 6, 2017
Adam Levy has no position in any stocks mentioned. The Motley Fool owns shares of and recommends Facebook. The Motley Fool has a disclosure policy.