How to Sign Up for a Charles Schwab Brokerage Account: A Step-by-Step Guide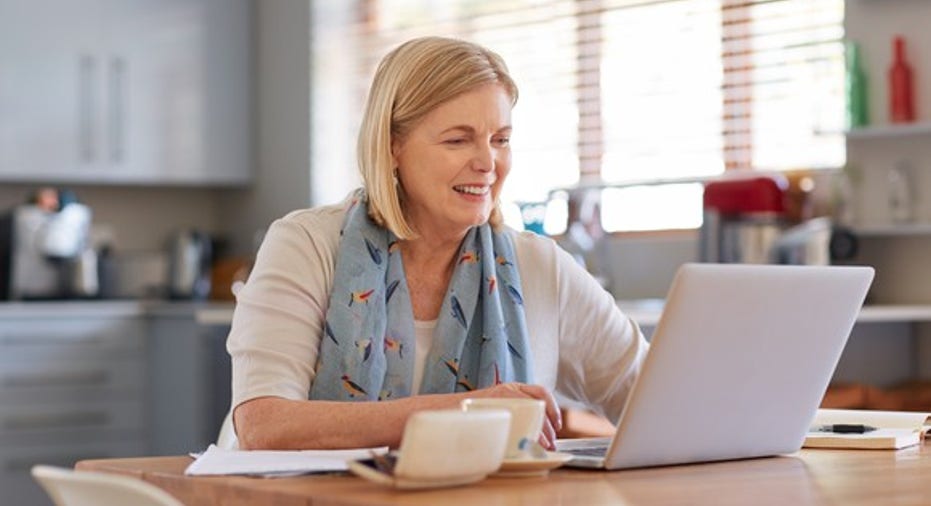 Image source: Getty Images.
As part of The Motley Fool's mission to help the world invest better, we're putting together a list of some of the top online investment brokers and giving you step-by-step guides on how to sign up for accounts. For this how-to, we're focusing on Charles Schwab's (NYSE: SCHW) online brokerage account, called Schwab One. To view competing offers from various brokers, head on over to our broker comparison page.
What you'll need to get started
To set up your Schwab One brokerage account, you'll need to have the following handy:
Social Security number or Tax Identification Number
Driver's license
Employer's name and address, if applicable
Bank information (to determine your assets and to fund the account)
There aren't any fees for opening up a Schwab account or to maintain one, per se. But there is a $1,000 investing minimum to start using the account. That means you can set up an account for free, but you'll need to fund it with $1,000 to do anything with it. You can also set up a $100 monthly transfer from your bank account instead. As with most online brokerage accounts, there's an equity trade fee, which is $8.95 per trade for this account.
The company's site says it takes about 10 minutes to set up an account, though reading through some of the technical jargon and legalese will bump that time up a bit. If at any time during the process you need help, the Schwab website has a live online chat feature to help you with any application questions.
Image source: author screenshot ofCharles Schwab site.
Step 1: Create the account and add your personal information
To get started, head to the Schwab One webpage and click the "Apply Now" button on the right-hand side of the page. That will bring up a selection box for an individual account or joint account. The instructions for this particular how-to apply to an individual account.
You'll then be asked whether you'll be trading more than three times per month, and if so, you can say you want the company's advanced trading services.
On the next page you'll set up your Charles Schwab account login if you don't already have one. You'll have to provide information such as your personal address, Social Security number, employment status, annual income, and liquid net worth (that is, assets you can readily turn into cash).
Image source: Author screenshot of Charles Schwabsite.
Once you've completed this section, you'll be taken to a page that asks how you will fund the account and what the purpose of the account is -- general investing, retirement, investing for college, and so on. For simplicity's sake, these instructions will assume you only select "general investing."
You'll also answer a few questions about whether you're affiliated with a securities firm and whether you're a 10% shareholder or policymaking officer of a publicly held company.Answer those, along with the identity verification questions on the following page, and you'll be on to Step 2.
Step 2: Set up account features
In this section, you'll add the specifics of which type of account features you want. If you selected the option to trade more then three times per month on the first page, then you'll see that it's preselected on this page.
Image source: Author screenshot of Charles Schwabsite.
Oddly, Charles Schwab doesn't give you the option to uncheck that box if you selected it on the very first page. Other than that, the company gives you the chance to add options and margins trading. Here's what the Schwab site has to say about both:
Margin trading: "Borrow or purchase additional securities using all of your Schwab brokerage assets as collateral for your margin loan."
Options trading: "Request approval to trade options. Your options trading application will be reviewed based on your trading experience, financial profile and other criteria. Options carry a high level of risk and are not suitable for all investors."
Experienced traders often use these two forms of trading. It's probably safe to assume that since you're reading this how-to, you're not an experienced trader. And that's OK -- we'll just leave these two boxes unchecked for now, and in the meantime you can find out more about options and margin trading.
Step 3: Terms and conditions
You're getting there! This is the part where you'll agree to an electronic signature, signup for paperless document delivery, and accept the account terms. Keep in mind that you may have to click on each section individually to both read and accept the terms.
Image source: Author screenshot of Charles Schwabsite.
You'll also have another opportunity to sign up for the margin trading feature, and you'll read through the terms of the company's "cash features program." For the account we're setting up, you'll have to accept the cash features option to get to the next step.
There's a hefty dose of jargon in the description of the cash features program, but it's essentially a service that lets any uninvested cash in your account earn income while you're figuring out where to invest it. You can learn more about it on the Schwab website here.
Step 4: Funding the account
The last section officially opens your account and then asks you how you want to fund it. You can transfer money online from a bank account or from another brokerage account. You can also mail in a check or drop off a check at a local branch if you want.
Image source: Author screenshot of Charles Schwabsite.
Just click the link at the bottom of the page if you want to view your account and fund it later. You'll then have to read and accept an electronic service agreement and answer whether you're a "nonprofessional subscriber" or "professional subscriber."
Unless you're a professional trader or an investment advisor, or you're using the market data from your account for business, professional, or commercial purposes, then you'll probably want to select the "nonprofessional subscriber" option.
And that's it -- you've set up your Schwab One brokerage account. Don't forget to check out somespecial broker offers here,and if you need some tips on how to get started investing, check out these articles:
The $15,834 Social Security bonus most retirees completely overlook If you're like most Americans, you're a few years (or more) behind on your retirement savings. But a handful of little-known Social Security secrets could help ensure a boost in your retirement income. For example: one easy trick could pay you as much as $15,834 more... each year! Once you learn how to maximize your Social Security benefits, we think you could retire confidently with the peace of mind we're all after.Simply click here to discover how to learn more about these strategies.
Chris Neiger has no position in any stocks mentioned. The Motley Fool has no position in any of the stocks mentioned. Try any of our Foolish newsletter services free for 30 days. We Fools may not all hold the same opinions, but we all believe that considering a diverse range of insights makes us better investors. The Motley Fool has a disclosure policy.