How to Pick the Best Growth Stocks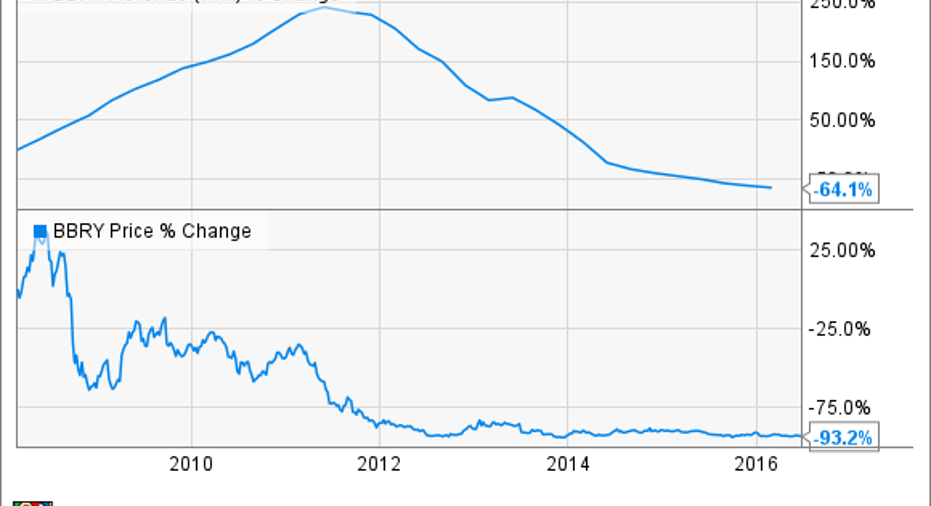 Image source: Getty images.
Investing in the best growth stocks can be spectacularly profitable over the long term. However, it's easy to make expensive mistakes when you're hunting for companies with superior potential for expansion. Investing is an art as much as a science, and there are no infallible formulas for picking the best growth stocks. Nevertheless, relative size, industry dynamics, and competitive strength are three crucial aspects to keep in mind.
Remember that good things come in small packages
Smaller companies are generally riskier than their bigger counterparts. All else being the same, the smaller the business, the more volatile the stock price. But risk and reward go hand in hand as far as the market's concerned, and investing in smaller companies usually means superior potential for growth over the years.
With that in mind, let's look at Shake Shack , a leading growth player in the fast-casual restaurant industry. There were only 88 Shake Shack stores at the end of the first quarter, 47 of them in the United States. Management is planning to open 16 new units this year, and the company still has enormous room for expansion in the coming years, both at home and overseas.
Customers love Shake Shack, as reflected in booming sales growth. Total revenue during the first quarter of 2016 grew 43.5%, to $54.2 million. Same-store sales, meanwhile, jumped 9.9% during the quarter, and average weekly sales increased 1.1%. While Shake Shack is delivering growing revenue at the store level, new store openings are clearly the main growth driver for the company.
On the other side of the size spectrum, fast-food juggernaut McDonald's has nearly 36,500 restaurants around the globe. This massive scale provides cost advantages and global diversification, but finding growth opportunities can be quite challenging for such a gargantuan business operating in a mature industry.
McDonald's announced a 3% increase in constant currency sales last quarter, while global comparable sales grew by a healthy 6.2% on the back of menu innovations. But while McDonald's is a sound alternative for investors looking for a reliable dividend stock generating predictable cash flows in the restaurant industry, the company is simply no match to Shake Shack when it comes to growth potential.
Search in the right places
You can find top-quality growth stocks across many economic sectors, but growth companies at their core are those with the right culture and drive, not necessarily the ones operating in a particular industry. That said, some industries are particularly fertile ground for sustained growth.
Back in 1995, Amazon.com was just an online bookstore, making only $511,000 in annual sales. Fast-forward two decades, and Amazon is an online retail juggernaut with a leading presence in various product categories, and the company is expected to make $134 billion in revenue this year.
Even more impressive, there's no sign of a slowdown in growth. Amazon registered $29.1 billion in sales during the first quarter of 2016, a staggering 29% increase in constant currency terms. Considering the size of the business, this kind of performance is nothing short of phenomenal.
Amazon is both the world's leading online retailer and the top player in cloud computing infrastructure, two especially dynamic sectors offering tremendous room for expansion. The market opportunity is getting bigger over time, so Amazon can sustain explosive growth rates in spite of its colossal scale.
Focus on competitive strength
Industry growth is a key factor to keep in mind, but competitive strength can make an even bigger difference for investors. Amazon is doing so well because it has a rock-solid competitive position in rapidly growing markets. However, even if the industry is growing at full speed, investing in companies with insufficient competitive strengths can turn out to be a spectacularly expensive mistake.
Not too long ago, BlackBerry was the top player in smartphones, an industry that's enjoyed considerable expansion over the past several years. Today, more than 80% of all smartphones around the world are currently powered by Android, and BlackBerry is just a niche player in the business. The company failed to capitalize on industry growth opportunities, with steep declines in market share over the years.
Overall revenue peaked at $19.9 billion in fiscal 2011, and sales have steadily declined since then, to $2.16 billion in the trailing-12-month period. This trend has been devastating for investors in BlackBerry, as the stock is down by more than 93% from its highs in 2008.
BBRY Revenue (TTM) data by YCharts.
BlackBerry should be an enlightening case study for investors in growth stocks. A company with a weakening competitive position should be avoided at all costs, no matter how rapidly the industry is expanding.
The article How to Pick the Best Growth Stocks originally appeared on Fool.com.
Andrs Cardenal owns shares of Amazon.com. The Motley Fool owns shares of and recommends Amazon.com. Try any of our Foolish newsletter services free for 30 days. We Fools may not all hold the same opinions, but we all believe that considering a diverse range of insights makes us better investors. The Motley Fool has a disclosure policy.
Copyright 1995 - 2016 The Motley Fool, LLC. All rights reserved. The Motley Fool has a disclosure policy.