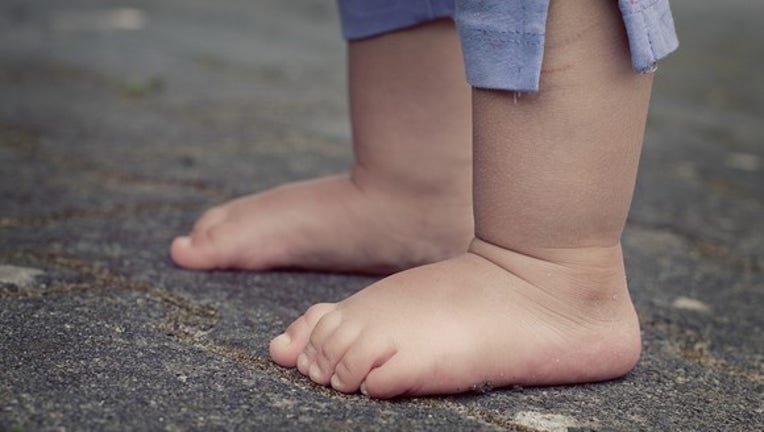 No one ever told me that grief felt so like fear. -- C. S. Lewis
It can be hard to find positive things to say or think when a loved one dies. That's especially true when it's your life partner who has passed away. The loss of their presence is bad enough, but for many survivors, the loss of their income makes life harder still. Fortunately, there is at least one silver lining to this terrible cloud: Social Security survivor benefits.
Image source: Getty Images.
If a worker who has paid into the Social Security program dies, there can be benefits available for his or her surviving spouse and for surviving children, too.
Survivor benefits: Income when financial disaster strikes
Survivor benefits from Social Security are a bigger deal than you may imagine. As the Social Security Administration (SSA) itself notes:"... 98 of every 100 children could get benefits if a working parent dies. And Social Security pays more benefits to children than any other federal program." It adds:
Image source: Getty Images.
Know the rules for survivor benefits
So how do Social Security survivor benefits work? Well, here's a look at the main rules.
Eligibility: For your survivors to be eligible for benefits, you need to have worked a certain number of years.It's mainly based on your age (younger folks get a lower minimum), and the minimum is never more than 10 years. (A special rule: If someone has worked 1 1/2 years in the three years before they died, their survivors may also be eligible.)
Survivors: The survivors who may collect include your widow or widower and your unmarried children under the age of 18 (or 19, if they're enrolled full-time in elementary or secondary school). Widows and widowers can collect 100% of your full benefits at their full retirement age -- or reduced benefits as early as age 50 if they're disabled. If they're taking care of any of your children who are younger than 16 or who are disabled, they may collect benefits at any age. You children, meanwhile, while younger than 18 (or 19 if still in school) are entitled to Social Security survivor benefits, based on your earning history. They may collect benefits at any age if they became disabled before age 22 and are still disabled. Other survivors who can also collect benefits in certain circumstances include stepchildren, grandchildren, stepgrandchildren, and adopted children. Even your parents might collect, if they are 62 or older and have been your dependents, with you providing at least half their support -- and surviving divorced spouses may also be able to collect.
Size of benefits: The size of benefit checks that survivors will receive will depend on your earnings record. The longer you worked and the more you earned, the greater the benefits will be. There's also a special $255 payment that's made just once to the surviving spouse or qualifying spouse. You will need to have worked long enough for this to be available, and the receiving survivor needs to apply for the money within two years of your death. If you're curious, you can look up an estimate of what survivor benefits would be by setting up a "my Social Security" account at the www.socialsecurity.gov website. The maximum sum paid to all family members of a deceased worker is between 150% and 180% of the worker's benefit.
Even children can receive Social Security survivor benefits. Image source: Getty Images.
How to apply for Social Security survivor benefits
Applying for Social Security survivor benefits isn't terribly difficult, but there are some steps involved. For starters, you'll need to have a death certificate to present. And it's good to alert the Social Security Administration as soon as possible of the death, especially if the deceased had been receiving retirement benefits. Those will need to stop and the SSA will want any payments it sent to a deceased retiree returned. It's often the case that the sooner you apply for survivor benefits, the sooner the checks will begin arriving. You can't apply online, so either call the SSA or visit your local Social Security office. The phone number is 800-772-1213 and people shouldbe on the line to help you between 7 a.m. and 7 p.m. Monday through Friday. (It's recommendedto call on Wednesday, Thursday, or Friday for fastest service.)
It's relatively easy to get survivor benefits if your spouse died and you are already collecting Social Security benefits. Contact the Social Security office and if your benefits had been spousal, based on your newly deceased spouse's benefits, they will be changed to survivor benefits. If you'd been receiving benefits based on your own earnings, Social Security will check to see whether receiving benefits as a surviving spouse will get you more money. If so, you'll start receiving the higher amount.
If you're not currently receiving Social Security benefits, the process is a little more complicated. You can start the process by calling Social Security. The folks there will help you through the process. They will need original versions of most of the following documents or copies of them certified by the agencies that issued them:
Death certificate (or proof of death from a funeral home)
Social Security numbers -- yours and the deceased's
Your birth certificate
Your marriage certificate (if you're applying as a widow or widower)
Your divorce papers (if you're applying as a divorced widow or widower)
Social Security numbers (if available) and birth certificates for any dependent children
The deceased's most recent W-2 form or federal tax return (if self-employed) for the most recent tax year
Your bank's name and your account number, so that direct deposits can be set up for payments into the account
Don't let the list above intimidate you. According to the SSA,"In many cases,your local Social Security officecan contact your state Bureau of Vital Statistics and verify your information online at no cost to you. If we can't verify your information online,we can still help youget the information you need." Note, too, that funeral homes will typically inform the SSA of the death for you, as long as you provide them with the deceased's Social Security number.
There's no getting around the loss you'll feel when a partner dies, but survivor benefits from Social Security may ease some financial worries you may have.
The $16,122 Social Security bonus most retirees completely overlook If you're like most Americans, you're a few years (or more) behind on your retirement savings. But a handful of little-known "Social Security secrets" could help ensure a boost in your retirement income. For example: one easy trick could pay you as much as $16,122 more... each year! Once you learn how to maximize your Social Security benefits, we think you could retire confidently with the peace of mind we're all after.Simply click here to discover how to learn more about these strategies.
The Motley Fool has a disclosure policy.