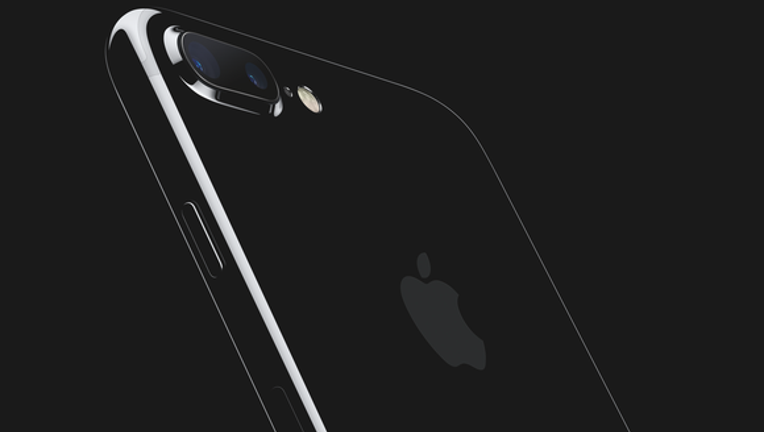 You don't become the largest publicly traded company in history without beating the market averages for years, if not decades. Just look at how tech giant Apple (NASDAQ: AAPL) has outperformed the major U.S. benchmarks over the past decade:
Of course, this kind of backward-looking evidence tells us little about the case for investing in Apple, so here's a snapshot of some of the company's current fundamental metrics:
Data source: Yahoo! Finance.
Assuming you're interested, how do you invest in Apple stock? First, you'll need to know how to open a brokerage account as well as how to buy a stock; our guides on both topics are required reading for all investing newbies before proceeding further.
Once you've mastered the basics of personal finance and investing and you're ready to add Apple shares to your portfolio, you still need to understand why you might want to own Apple. Let's take a look.
Inside Apple's iEmpire
Founded by two legendary Steves -- Jobs and Wozniak -- Apple played a leading role in spurring consumer-tech revolutions in personal computing, digital music, MP3 players, smartphones, tablets, and smartwatches.
Ushering in just one of those revolutions would be enough to mint a lasting legacy for a tech company, which makes it astounding to realize that Apple's entry into each of those areas -- all of which existed before Apple's entrance -- was the catalyst that elevated their products into the mass market.
Since its launch, the iPhone has become the primary engine powering Apple's financial performance. Here's a snapshot of iPhone sales in the context to the Mac maker's revenue base:
Data source: Apple investor relations.
Because of its cushy margin structure, the iPhone also contributes the bulk of Apple's profit,though the company opts not to break out its profits by segment. In fact, the iPhone so dominates the global smartphone market that, along with rival Samsung, it's estimated to collect more than 90% of worldwide smartphone operating profits.
As for the rest of Apple's product mix, the electronics giant splits its sales among the iPad, Mac, services, and "other products." For 2016, Mac, iPad, and services sales each totaled between $20 billion and $25 billion, and other products provided $11 billion in revenue.
Now that Apple has grown so large, it might be easy to conclude that its size would be an anchor on continued growth. That's true to a degree. After all, at 41 years old, it is a mature company. But Apple shares still offer an attractive opportunity for prospective investors today, for both long-term and short-term reasons.
Image source: Apple
The future is still bright for Apple
Later this year, Apple will launch a redesigned iPhone to celebrate the device's 10thanniversary. As with most major iPhone releases, rumors are already swirling regarding the new design and features Apple will include. As is also typical, multiple media reports have coalesced around several features that seem more likely than not to appear. Among others, these include an all-glass body with an edge-to-edge display, an integration of the home button into the glass panel, wireless charging, and more.There are also rumors that Apple might plan to launch three new iPhones, one featuring the radical redesign at a higher price point and two more standard models that resemble improved versions of current iPhones.
In any event, research suggests that Apple's iPhone installed base will be primed to upgrade en masse. Analysts at BMO estimate that 31% of the nearly 800 million iPhones in use will be two years old or more by the time of the new iPhone's expected launch this fall, priming the company for another record-setting fiscal year so long as Apple can deliver an enticing enough iPhone.
Looking further out, Apple also has at least two compelling projects in development that should allow the company to continue to grow, even as its revenue base continues to swell.
The first is Apple's "secret" automotive project, dubbed Titan. With much of the tech industry focused on the continued integration of the tech and auto industries, this project makes sense, particularly given Apple's peerless ability to produce end-to-end consumer experiences that rely on software and hardware expertise. So long as it can figure out the appropriate business model -- and outsource the low-margin assembly, as it does with the iPhone -- even capturing a small share of the global auto market could move the needle for Apple's massive revenue base in the coming years.
The next opportunity, augmented reality (AR), is far less clearly defined. Analysts have recognized that many large players are shifting their focus toward AR; Snapchat and Facebook are two such examples. As software embraces AR, a new opportunity will arise for Apple and other tech companies to introduce new devices. It isn't yet clear what hardware Apple could create, but it seems clear that it would be interested and well positioned to succeed in these emerging hardware markets.
Apple is one of the strongest tech companies on Earth, and management's long-term vision and ample financial resources should be enough to keep the company at the forefront of the technology industry, even as it changes dramatically in the years to come.
10 stocks we like better than AppleWhen investing geniuses David and Tom Gardner have a stock tip, it can pay to listen. After all, the newsletter they have run for over a decade, Motley Fool Stock Advisor, has tripled the market.*
David and Tom just revealed what they believe are the 10 best stocks for investors to buy right now... and Apple wasn't one of them! That's right -- they think these 10 stocks are even better buys.
Click here to learn about these picks!
*Stock Advisor returns as of May 1, 2017
Andrew Tonner owns shares of Apple. The Motley Fool owns shares of and recommends Apple and Facebook. The Motley Fool has a disclosure policy.