How to Apply for a Credit Card: A Step-by-Step Guide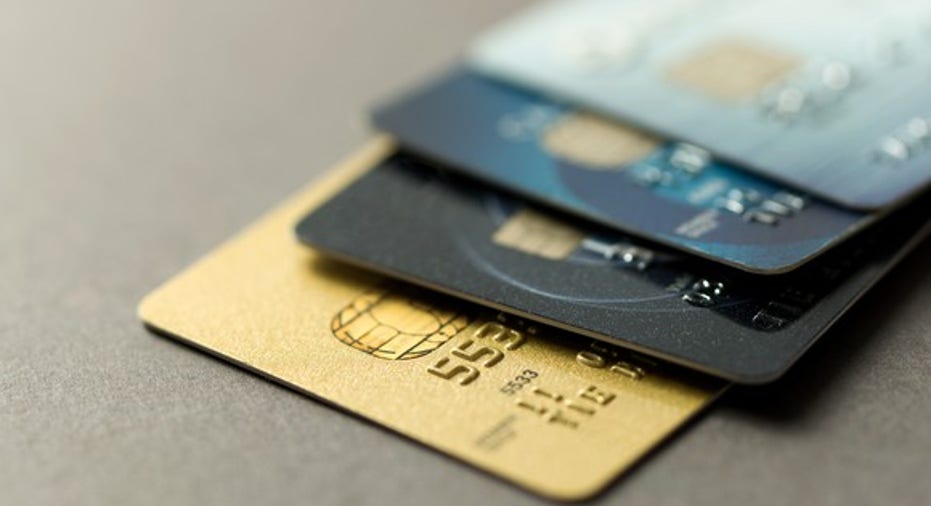 So you've decided to take a major step in your financial life and apply for a credit card, which is a great way to build credit. Using a credit card regularly and responsibly -- keeping your balance low and paying it off in full every month -- will send the signal that you're creditworthy.
But if you've never had a credit card before and don't have much credit history, you may be wondering how you can sign up for that juicy offer you received in the mail. The process of filling out a credit card application is relatively simple, but there are a few steps you can take to improve your chances of approval and ensure you'll be happy with the one you choose.
Image source: Getty Images.
Know where you stand
Before you apply for a credit card, you'll want to know your credit score, which is one of the biggest factors impacting your approval. Cards with the best rewards generally require good credit. If you've got a few bad marks on your credit history, you'll need to take care of those first.
You can check your credit score for free at a few different websites. Some of my favorites are CreditScorecard.com from Discover Financialand CreditKarma.com. If things don't look right, you can look up your full credit report for free once a year at annualcreditreport.com. There you can find any discrepancies in your credit history that may be wreaking havoc on your score.
Here's a quick breakdown of how the banks view various ranges of credit scores.
300-579: Very Poor (17% of all people)
580-669: Fair (20%)
670-739: Good (22%)
740-799: Very Good (18%)
800-850: Exceptional (20%)
As long as you're in the Good range or higher, you should qualify for some of the best credit card offers. If you're below that range, take some steps to increase your number by reducing debt and paying your current balances on time.
Find a credit card
You may have received a credit card offer in the mail and decided it's time to sign up, but you shouldn't just apply for the first card you come across. Do some research, and you'll find a credit card that maximizes rewards for the kind of shopper you are. The Motley Fool has a list of its top credit cards for 2017 that it updates regularly. Take a look through the list to find a credit card that works for you.
Taking the time to do some research will help you maximize the rewards for your credit card. It'll also allow you to find an offer that fits exactly what you're looking for. If you need to float some money for a few months for a special project, an introductory 0% APR credit card may be what you're looking for. If you want to take the family on vacation, a top travel credit card may help you get there faster.
Fill out the credit card application
This step is pretty straightforward. Once you've found the perfect credit card, go to the issuer's website and fill out the application. You'll fill out some basic information and provide your Social Security number (for the credit check).
One area where people can make costly mistakes, however, is in understating their income. One factor determining your credit card application approval is your debt-to-income ratio, which doesn't show up in your credit score. Therefore, stating the highest possible income will keep that ratio low, and the bank will extend more credit to you.
On Citibank'scredit card application, for example, it notes, "Salary, wages, interest, dividends, rental income, retirement benefits" all count as income. "If you are 21 or older, you may include income from others that you can reasonably access to pay your bills." So, make sure you include all your sources of income, not just your salary.
It's important not to overstate your income, either, as you could face financial review from a credit card issuer that suspects you're doing something fishy. That may result in the loss of rewards and termination of your account. In extreme cases, you could face charges of credit card fraud.
Approval
Often, you'll get an instant approval after submitting your application. If you don't get an instant approval, you may get a notice saying something like: "We're reviewing your application. We'll notify you of our decision in 7-10 business days." That's OK, too.
In some cases, you may face a rejection either immediately, or after that review process. But you'll have the chance to make your case. The bank generally provides a reason for rejecting your application -- too much credit extended/debt for your income, too many recent inquiries, etc.
If you feel you have a case to make, you can call the bank, ask for reconsideration, and provide additional information to help them approve your credit card application. Some rejection letters will provide the reconsideration phone number. Other times, you'll have to look up the number on the bank's website.
Follow these steps, and you'll maximize your chances of getting approved for the best credit card for you.
5 Simple Tips to Skyrocket Your Credit Score Over 800!Increasing your credit score above 800 will put you in rare company. So rare that only 1 in 9 Americans can claim they're members of this elite club. But contrary to popular belief, racking up a high credit score is a lot easier than you may have imagined following 5 simple, disciplined strategies. You'll find a full rundown of each inside our FREE credit score guide. It's time to put your financial future first and secure a lifetime of savings by increasing your credit score. Simply click hereto claim a copy 5 Simple Tips to Skyrocket Your Credit Score over 800.
Adam Levy has no position in any stocks mentioned. The Motley Fool has no position in any of the stocks mentioned. The Motley Fool has a disclosure policy.