How Sirius XM Aims to Double -- or Triple -- This Important Part of Its Business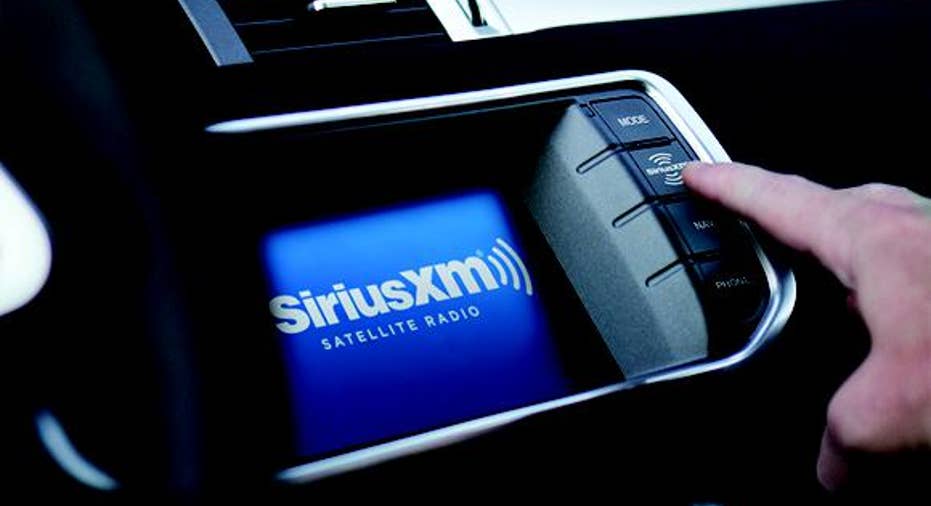 Photo source: Thomas R. Machnitzki/Wikimedia Commons.
Subscriber growth at Sirius XM rang in at more than 8% in 2015, almost double what the company had expected, and made for the highest net growth since Sirius and XM merged in 2008. That's good news for Sirius and its investors at a time when the satellite radio service is making some important transitions.
One of the shifts that will play prominently into Sirius XM's strategy -- and its continued growth moving forward -- is the transition from a focus on new-car buyers to used-car buyers. The final quarter of 2015 brought news on that front: some of it good, some of which may call for a bit of healthy skepticism.
Easing off the new-car acceleratorFor years, Sirius was able to sustain healthy subscriber growth by working with auto manufacturers to get its technology installed on the assembly line, and then offering free trials to new car buyers. It's a model that has worked well for Sirius, but one that has a limited life as the primary driver of customer growth.
Its technology is now installed in some 78% of new vehicles, which is a larger number than the company's executives had expected. It's also a number that's unlikely to increase from here, simply because the economics wouldn't support it.
Getting satellite technology installed in new cars costs money, and Sirius needs to see a return on that investment. That's why Sirius chose first to focus on the higher end of vehicle lineups, where buyers have more disposable income and are more likely to start paying a monthly fee when their trial ends. But it makes less sense as you get further down the vehicle lineup. Installing satellite technology in budget-friendly subcompact models won't deliver as great a return on investment for the company.
Revving up efforts in used autosThat's why it's become increasingly important for Sirius to tighten its focus on the used-car market. More than 6 million used-car owners signed up for a free trial of the Sirius service in 2015, a record number for the company. And the company expects the annual number of used-car trials to double over the next few years -- and probably triple over the coming decade.
Sirius has been trying to attack the used market from a number of angles. The company continues to build out the network of used-car dealerships that offer Sirius XM trials. Those dealerships now number more than 19,000, executives say, up from 14,000 just a year and a half ago. And that's still only somewhere around half of the dealerships out there, so Sirius should be able to continue growing that number.
But there's also probably a ceiling as to how many auto dealers Sirius will partner with. The smaller the dealerships get, the less return for the time spent bringing them on board and following up on sales.
The company last fall announced that it had signed up more than 80 Jiffy Lubes to provide information on the cars that come through for maintenance, including whether they have a satellite radio, and whether it was activated. Sirius has also been talking with companies that finance used-car loans and exploring options with the companies whose websites and apps serve as intermediaries in the sales of used vehicles.
Image source: Sirius XM.
In contrast to that 78% number on satellite-equipped new vehicles, the company estimates that its radios were in just 28% of used vehicles that were sold in 2015. The good news: That's up from the prior year's 24%, and that should grow over time as old inventory rotates out and makes way for newer models on the pre-owned lots.
CEO James Meyer forecasts a "predictable arc of growth for many years to come" from used cars.
Growth comes at a costBut whether Sirius can double or triple the number of used-car trials isn't the only important question to consider. Potentially as important is whether Sirius can sign up and retain those listeners without spending too much to do so.
Subscriber acquisition costs for the company were up by about 8% in 2015. That outpaced the annual growth in subscriber revenue by a hair. But the margin was magnified in the fourth quarter, when the costs attributed to landing subscribers outpaced the growth of subscriptions revenue by about 12% to 7%. If that were to continue, it could be cause for concern, since it would affect overall margins and eat into the company's cash flow.
Sirius hasn't given us a reason yet to doubt its rosy view of growth in used cars, but investors must keep an eye on the costs of adding those new subscribers.
The article How Sirius XM Aims to Double -- or Triple -- This Important Part of Its Business originally appeared on Fool.com.
John-Erik Koslosky has no position in any stocks mentioned. The Motley Fool has no position in any of the stocks mentioned. Try any of our Foolish newsletter services free for 30 days. We Fools may not all hold the same opinions, but we all believe that considering a diverse range of insights makes us better investors. The Motley Fool has a disclosure policy.
Copyright 1995 - 2016 The Motley Fool, LLC. All rights reserved. The Motley Fool has a disclosure policy.