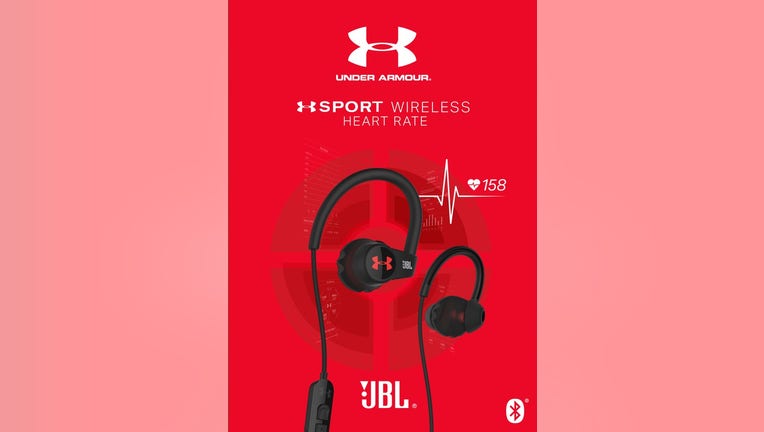 Image source: Harman.
Samsung (NASDAQOTH: SSNLF) announced on Nov. 14 that it has agreed to acquire the technology company Harman International(NYSE: HAR)in a $8 billion all-cash deal that looks to be Samsung's overt push into the "connected car" market. Harman has been increasingly geared toward car navigation services and other "connected car" car tech as part of its various business lines, so the move makes sense as Samsung seeks to gain stronger footing in this market. However, there are a few ways that this deal could also be a major boost for the sports apparel and technology company Under Armour (NYSE: UA)(NYSE: UA-C).
Under Armour's Harman JBL Partnership
One of Harman's various tech sub-brands is the audio and headphone company JBL, which among other thing makes sports headphones. Under Armour teamed up with Harman JBL earlier this year when it released its Healthbox tech bundle that -- along with a fitness tracking wristband and connected scale -- included wireless bluetooth headphones. Most recently, Under Armour and JBL released an updated version of the sport wireless headphones that now include a heart rate tracking feature. The headphones connect to the wristband or Under Armour's fitness tracking mobile app (Record) to show users their heart rate.
Image source: Under Armour.
Combining the two brands in a product like this has major benefits for both. For Under Armour, it's a chance to further its goal of becoming a tech-focused company, while also diversifying away from typical wearable products that are made by so many competitors. For Harman JBL, it's a chance to get access to the more than 190 million users that Under Armour has across its mobile fitness app ecosystem, while also increasing its brand name among fitness enthusiasts.
Image source: Under Armour.
Why a partnership with Samsung could be big for Under Armour
Partnering with Harman JBL was a great way for Under Armour to break further into the tech world, but being partnered now with Samsung could have far larger benefits.
Similar to Apple (NASDAQ: AAPL)and its 2014 purchase of the audio and headphone company Beats, Samsung could use its acquisition of the Harman JBL brand to help further its own audio segment with its mobile phones.We saw with the iPhone 7 that Apple has put much more focus on eliminating cords and cables by forgoing the headphone jack. When Samsung's next generation of Galaxy and Note mobile phones come out (assuming they don't blow up) there is likely to be a similar focus on using bluetooth capabilities to eliminate cords, possibly using JBL brand headphones as an option for wireless headphones.
Another interesting aspect of this move for Under Armour is that it could help to bring its Record app further into the smartwatch industry. Similar to the way that Nike has partnered with Apple to make a Nike+ branded Apple Watch 2 with a focus on specific Nike features like the pre-loaded Nike+ app, Under Armour could someday be the perfect counterpart for Samsung and its own smartwatches. An Under Armour-branded Samsung smartwatch with the Record app pre-loaded would help Under Armour's international presence and technology focus immensely, while helping Samsung to compete with Apple in the fitness-focused smartwatch market.
Samsung's acquisition of Harman does seem to be mostly a push into the car market that many other tech companies, including Apple, have also been vying for. Since the deal won't close until mid-2017, any ideas about other aspects of this move are all speculation. Still, the idea that Under Armour is now partnered with one of the largest tech and smartphone companies in the world is probably very good news for the sports company and its long-term shareholders.
10 stocks we like better than Samsung When investing geniuses David and Tom Gardner have a stock tip, it can pay to listen. After all, the newsletter they have run for over a decade, Motley Fool Stock Advisor, has tripled the market.*
David and Tom just revealed what they believe are the 10 best stocks for investors to buy right now and Samsung wasn't one of them! That's right -- they think these 10 stocks are even better buys.
Click here to learn about these picks!
*Stock Advisor returns as of November 7, 2016
Seth McNew owns shares of Apple, Nike, Under Armour (A Shares), and Under Armour (C Shares). The Motley Fool owns shares of and recommends Apple, Nike, Under Armour (A Shares), and Under Armour (C Shares). The Motley Fool has the following options: long January 2018 $90 calls on Apple and short January 2018 $95 calls on Apple. Try any of our Foolish newsletter services free for 30 days. We Fools may not all hold the same opinions, but we all believe that considering a diverse range of insights makes us better investors. The Motley Fool has a disclosure policy.