How Safe Is Qualcomm Inc's Dividend?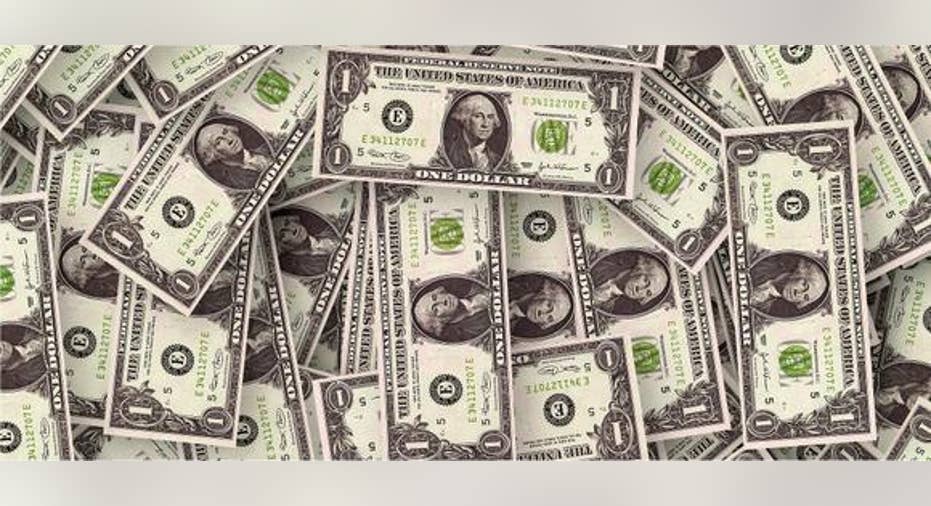 There haven't been many reasons to buy Qualcomm lately. Sales of its mobile chips have been falling, and its highly profitable patent licensing business faces tough antitrust probes in South Korea and Taiwan. Those problems have caused Qualcomm shares to tumble nearly 40% over the past year.
However, that decline has pushed Qualcomm's yield past 4%, which represents its highest yield ever. Let's see if that dividend is sustainable in the long run.
Source: Pixabay.
Qualcomm's dividend historyQualcomm has hiked its dividend every year since introducing it 12 years ago. This year, Qualcomm raised its dividend 14% to $0.48 per share. However, that's considerably less than its 20% hike in 2014 and its 40% hike in 2013.
Over the past 12 months, Qualcomm generated $4.51 billion in free cash flow. During that period, it paid out $2.88 billion in dividends, which gives it a FCF payout ratio of 64%. Intel , which currently yields 2.8%, only paid out 37% of its $12.13 billion in free cash flow as dividends over the past 12 months. While Qualcomm's higher yield and payout ratio might make it look more "generous", it also means that Intel has more room to raise its dividend in the future.
Dividends vs. buybacksIn a previous article, I discussed Qualcomm's preference for buybacks over dividends. Over the past 12 months, Qualcomm has bought back $10.5 billion in stock. Since that total exceeds its free cash flow, the company financed that big buyback with debt.
It's reasonable to use debt-funded buybacks ahead of interest rate hikes, but Qualcomm bought back its stock at higher prices throughout the year,and spent about 10% to offset dilution from stock-based compensation. By comparison, Intel spent 50% of its FCF over the past 12 months on buybacks, meaning that its FCF is sufficient to cover both its dividend and buybacks.
Bottom line threatsThe future of Qualcomm's dividend depends on its ability to protect its profits, which mostly come from its high-margin CDMA licensing business. That business, which takes a 3% to 5% cutof the wholesale price of every smartphone shipped worldwide, generated 86% of its pre-tax earnings last quarter.
This unit has been a great cash cow for Qualcomm, but the chipmaker's three biggest markets -- China, South Korea, and Taiwan -- are all rebelling against those fees. In China, Qualcomm was slapped with a $975 million fine and forced to only collect CDMA royalties from 65% of the selling price of the handset, which is slightly lower than the wholesale price. South Korea and Taiwan, home to major handset makers Samsung, LG, and HTC, both recently launched similar probes against Qualcomm.
Since many Android OEMs scrape by on low single-digit margins, reducing licensing fees could boost their profits at Qualcomm's expense.
Other uncertaintiesIn addition to regulatory challenges, some of Qualcomm's oldest CDMA patents already started expiring in 2010. To keep its patents up to date, Qualcomm has developed new wireless technologies, acquired smaller companies, and bought patents directly from companies. But looking ahead, regulatory pressures and low licensing fees could make it tough to justify the cost of buying more patents.
Qualcomm also faces activist investor pressure to split the company's chipmaking and licensing businesses into separate companies,which would change how its dividends are paid out. Qualcomm recently decided against a breakup, but the issue might be revisited in the future.
Is Qualcomm's dividend safe?In fiscal 2015, Qualcomm's revenue fell 4.6% annually to $25.3 billion as net income plunged 34% to $5.27 billion. For 2016, analystsexpect Qualcomm's revenue to decline another 8.4% and earnings per share to fall 11%. If Qualcomm fails to secure new deals with deadbeat Chinese OEMs and gets hit with new fines, its free cash flow (which has already fallen 38% over the past 12 months) could take a hit.
In Qualcomm's most recent 10-K filing, it promises to "return a minimum of 75% of our free cash flow to stockholders through stock repurchases and dividends over the foreseeable future". If FCF keeps declining, Qualcomm will probably reduce its annual dividend hikes first. However, I doubt that Qualcomm will completely break its 12-year streak of dividend increases unless things get much worse. Therefore, I believe that Qualcomm's dividend remains "safe" for now, although its sales and earnings growth will likely remain weak or stagnant for the foreseeable future.
The article How Safe Is Qualcomm Inc's Dividend? originally appeared on Fool.com.
Leo Sun owns shares of Qualcomm. The Motley Fool owns shares of and recommends Qualcomm. The Motley Fool recommends Intel. Try any of our Foolish newsletter services free for 30 days. We Fools may not all hold the same opinions, but we all believe that considering a diverse range of insights makes us better investors. The Motley Fool has a disclosure policy.
Copyright 1995 - 2015 The Motley Fool, LLC. All rights reserved. The Motley Fool has a disclosure policy.