How Safe Is Plains All American Pipeline, L.P. and Its 7% Dividend?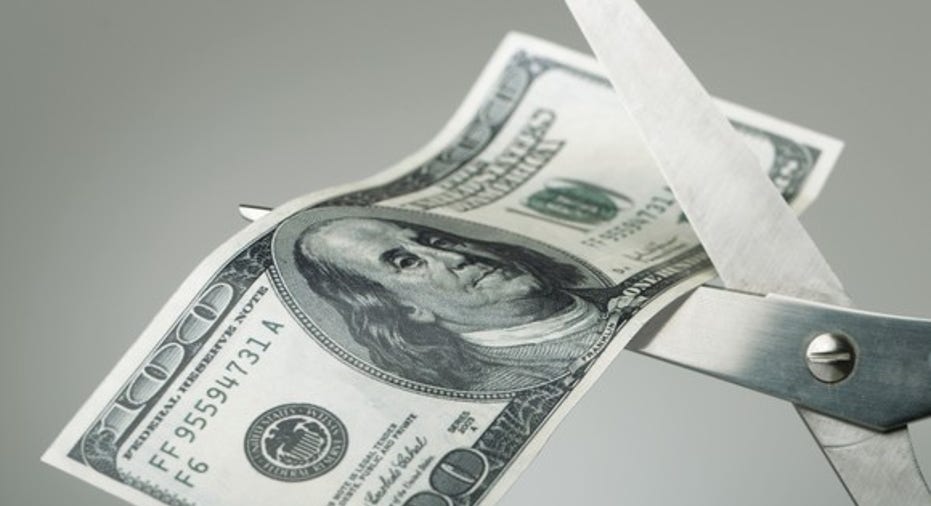 Plains All American Pipeline (NYSE: PAA) currently offers investors an eye-catching 7% yield. The master limited partnership's yield used to be even higher, but it had to reduce the payout last year due to challenging market conditions. Given that history, investors need to make sure that the company's reset payout is safe before diving inheadfirst.
Hitting a brick wall
Plains All American Pipeline had been a model of consistency when it came to growing its payout. In fact, through October 2015, the company had increased its payout in 44 of the previous 46 quarters, including 25 quarters in a row. However, that would be the last raiseinvestors would get.
The company would go on to hold the payout flat for the next few quarters because the oil market downturn was starting to hurt volumes on its pipelines -- and thus its distributable cash flow. Unfortunately, the impact of the downturn turned out to be worse than initially expected, which ultimately resulted in the company completing a simplification transaction with its general partner,Plains GP Holdings (NYSE: PAGP).
Image source: Getty Images.
One of the outcomes of that transaction was a 21% reduction in Plains All American Pipeline's distribution, which the company did to strengthen its ability to cover the payout. That decision also impacted Plains GP Holding, which had to reduce its payout 11%. However, both companies believed that this decision would improve their credit profile and lower the cost of incremental capital so that Plains could start growing cash flow again.
More work to do
While the payout reduction helped improve Plains All American's distribution coverage ratio, the company still isn't at its ideal level. In fact, the company doesn't anticipate returning to its targeted distribution coverage and credit metrics until late 2017. As things stand right now, it isn't covering its payout. Furthermore, its leverage ratio ended last year at 4.7 times debt-to-adjusted EBITDA, which was well above its 3.5 to 4.0 leverage target. As a result, its credit rating is at the bottom rung of investment grade.
However, those metrics should improve throughout the year as the company's strategic initiatives start to deliver improvements. For example, the company earlier this year spent $1.215 billion to acquire the Alpha Crude Connector System from Concho Resources (NYSE: CXO) and Frontier Midstream Solutions. That acquisition will enable Plains to collect steady cash flow from Concho Resources, which is an anchor tenant on the system. It will also make investments to expand the system to meet Concho's needs, which should increase Plains' earnings on the system.
In addition, the company sold three non-core assets earlier this year for $380 million. Those deals gave it cash to reinvest in higher-return opportunities such as Alpha as well as in expanding its Cactus pipeline and BridgeTex Pipeline joint venture, which it expects to complete later this year.
Image source: Getty Images.
Plains All American Pipeline also formed a 50-50 joint venture with Noble Midstream Partners (NYSE: NBLX) to acquire the Advantage Pipeline for $133 million. The companies already have plans to expand the joint venture, with Noble Midstream Partners constructing a pipeline to supply Advantage with crude while Plains will build a pipeline to connect it to its Wolfbone Ranch facility. These projects should enter service by next quarter and provide incremental cash flow to Plains.
Plains has several other growth projects underway this year, including its $465 million Diamond Pipeline, which is a 50% joint venture with Valero Energy (NYSE: VLO). Not only is Valero paying for half of the cost, but it is the primary customer on the project. The joint venture comes with an opportunity for future growth as well because Plains can expand the pipeline from 200,000 barrels per day up to 350,000 barrels per day if Valero needs more capacity.
These growth initiatives are doing a few things for Plains All American Pipeline. First, the company will collect incremental cash flow as these initiatives come on line throughout the course of the year. What's important to note about that cash flow is that it's primarily fee-based and supported by minimum volume commitments. What this means is that Plains can count on the cash flow in good times and bad. The net result is that Plains anticipates that its distributable cash flow will increase 13% this year to $1.6 billion, which represents an improvement over 2016 when cash flow slipped 4.1%.
Investor takeaway
Plains has done two things to improve its ability to provide investors with a secure income stream. First, it completed a transaction with Plains GP Holding that ultimately resulted in the reduction of the payout to a more sustainable level. Second, the company has invested in several growth initiatives to increase its fee-based cash flow. Because of that, Plains has a plan to ensure the safety of its payout, so while it's not on solid ground just yet, it can get there by the end of this year.
10 stocks we like better than Plains All American PipelineWhen investing geniuses David and Tom Gardner have a stock tip, it can pay to listen. After all, the newsletter they have run for over a decade, Motley Fool Stock Advisor, has tripled the market.*
David and Tom just revealed what they believe are the 10 best stocks for investors to buy right now... and Plains All American Pipeline wasn't one of them! That's right -- they think these 10 stocks are even better buys.
Click here to learn about these picks!
*Stock Advisor returns as of February 6, 2017
Matt DiLallo has no position in any stocks mentioned. The Motley Fool has no position in any of the stocks mentioned. The Motley Fool has a disclosure policy.