How Risky Is Inovio Pharmaceuticals, Inc.?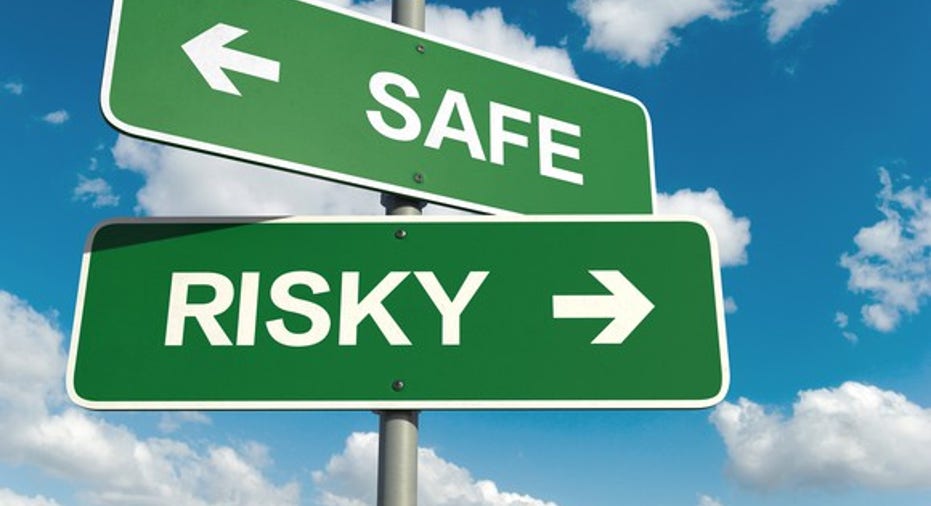 Last year was extremely eventful for Inovio Pharmaceuticals, Inc. (NASDAQ: INO) as it made headlines with a Zika virus candidate and suffered a regulatory setback. Following the ups and downs, the stock finished about 8.4% higher than it began 2016 -- but what about 2017 and beyond?
Image source: Getty Images.
Clinical-stage biotechs are inherently risky, but an impressive pipeline boasting 15 human trials suggests that this biotech is taking plenty of shots on goal. Let's take a closer look at recent events and delve a bit further into Inovio's past to gauge the long-term risks associated with investing in this biotech.
A unique approach
Perhaps the largest feather in Inovio's cap is its proprietary DNA-based technology, which relies on inserting a gene for the desired antibody within a patient's own cells. This technique should be easier than trying to manufacture complex proteins in cell cultures, as is the standard practice today. Potential benefits of Inovio's approach over conventional antibodies include cost-effective candidate discovery and better absorption and distribution throughout the body with the help of the company's electroporation delivery mechanism.
Unfortunately, the company has been working on DNA-based vaccine development for around 16 years, and hasn't produced much evidence that its technology actually works. Developing a new class of vaccines is an awfully big hurdle to begin with, but Inovio's fancy delivery device adds an extra dimension to the challenge.
Hold on
Investors learned the hard way about the difficulties of introducing a new delivery device last October when the FDA placed a clinical hold on a proposed trial with Inovio's lead candidate. Its VGX-3100 immunotherapy for treatment of cervical dysplasia will need to linger a bit longer before beginning a clinical trial intended to support the company's first new drug application submission to the agency.
Luckily, the hold appears entirely unrelated to the experimental therapy, and limited to concerns over the delivery device. Without anything to sell but its own shares, though, any setback means the company will spend more money raised from investors through secondary share offerings.
Where's the focus?
Although a hold related to delivery tech is preferable to safety or efficacy concerns for the experimental therapy, it highlights my main concern for Inovio Pharmaceuticals investors. The company completed a trial clearing a path for a pivotal trial with its lead candidate in July 2014. When the FDA placed its hold on the trial last October, the company still hadn't dosed any patients yet.
In one form or another Inovio has been around since 1983, and it's been a self-described leader in DNA-based therapies to treat infectious diseases and cancer for around 16 years. Patience is a virtue, but not when a company is burning through investors' hard earned money.
Management hasn't offered any satisfying explanation for why it's been dragging its feet with VGX-3100, but it's been awfully quick to begin early stage trials with experimental vaccines to protect against viruses that grab headlines. In May 2015 the company began a 200-patient ebola vaccine trial expected to wrap up this December. The complex study involves 11 separate groups receiving varying dosages of four different compounds. Unfortunately, none of the groups is receiving a placebo, so we'll have no way to measure whether or not the vaccine is actually effective.
Image source: Getty Images.
More recently, Inovio threw its hat into the Zika virus ring along with big pharmas with billions in revenue such as Sanofi and Takeda. Last August it began a 160 patient study with GLS-5700 that should have top-line data ready in June. Although 160 patients is awfully small for a vaccine trial, a placebo control group will at least allow for an objective measurement of the candidate's efficacy.
More dilution ahead
Recently, Inovio announced its Zika vaccine elicited an immune response from patients in the early stage clinical trial. Sadly, stimulating production of virus-specific antibodies doesn't always lead to significant infection rate reductions.
Another unfortunate reality of vaccine development is the immense patient numbers necessary to prove a vaccine's efficacy. Patient numbers can run into the thousands, and if you've ever looked at the bills for your own lab work you know that monitoring so many people can be terribly expensive.
Image source: Getty Images.
Inovio finished last September with cash, cash equivalents, and short-term investments totaling about $116.7 million. At its recently modest cash burn rate, this would be enough to keep the lights on for years, but running studies large enough to advance its lead candidate, or any compounds in its vast pipeline, into the commercial stage would require raising heaps more capital through secondary share offerings or taking on debt.
Although its balance sheet is debt-free, the company isn't shy about diluting shareholder value to raise equity. Since the turn of the century, Inovio shares outstanding have soared 5,201%, from 1.397 million to a present level of around 74.06 million.
Long-term risks associated with Inovio Pharmaceuticals stock make state lottery tickets seem like a reasonable investment. Watching from the sidelines until this biotech moves a candidate from the clinic to pharmacy shelves might limit your potential upside, but a purchase now seems far too risky to make sense.
10 stocks we like better than Inovio Pharmaceuticals When investing geniuses David and Tom Gardner have a stock tip, it can pay to listen. After all, the newsletter they have run for over a decade, Motley Fool Stock Advisor, has tripled the market.*
David and Tom just revealed what they believe are the 10 best stocks for investors to buy right now... and Inovio Pharmaceuticals wasn't one of them! That's right -- they think these 10 stocks are even better buys.
Click here to learn about these picks!
*Stock Advisor returns as of Nov. 7, 2016
Cory Renauer has no position in any stocks mentioned. You can follow Cory on Twitter @coryrenauer or LinkedIn for more biotech investing insight.
The Motley Fool has no position in any of the stocks mentioned. The Motley Fool has a disclosure policy.