How Risky Is Diamond Resorts Stock?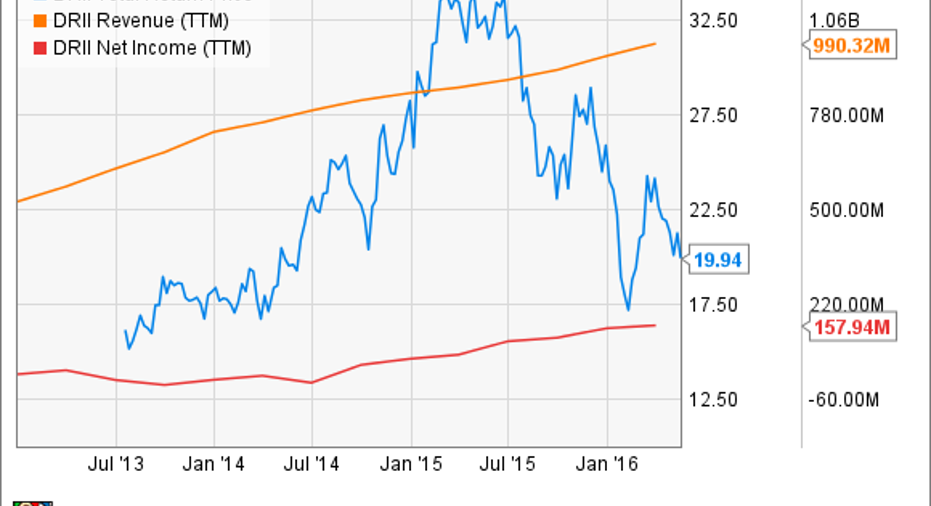 Image source: Diamond Resorts International.
Diamond Resorts International Inc. has been on a tear operationally over the past two years, but its stock has been flat for the past year and is in rapid decline in 2016. A big reason is the risk investors are now seeing in the future for the timeshare industry, and the company's operations may be thrown for a loop before you know it.
DRII Total Return Price data by YCharts.
Regulation is the big risk
If there's one uncertainty surrounding the timeshare industry in 2016, it's potential regulation from the Consumer Financial Protection Bureau (CFPB) that should worry investors. In March, details emerged about the CFPB requesting sales and financial documents from competitor Westgate Resorts, which could spill over to Diamond Resorts.
Critics accuse the timeshare industry of using hard-sell tactics on customers and then tie them into long-term contracts that are very difficult to get out of. At this point, the CFPB is early in any of its investigations and it'll likely be a long battle over any regulation that is put in place, but it could be far-reaching. Marriott Vacations Worldwide , Interval Leisure Group , and Diamond Resorts would all be hit hard. If you're an investor in any of these companies, it's a risk that the CFPB is even interested in seeing what a competitor is doing.
Diamond Resorts is tied to the broader economy
When the timeshare industry went through turmoil in 2007 and 2008, it was the macro economy that hit the industry. Not only do timeshare providers need customers to demand their product and not default on management contracts, but they also need the financial industry to provide low-cost debt to finance timeshare sales. So if a recession hits, it could hurt both sides of the business.
No one knows when a recession will happen again in the U.S., but if you look at the consistency of growth in the economy since 2009, you have to wonder when there's going to be a slowdown. If one hits, it'll be bad for the timeshare industry across the board, not just Diamond Resorts.
Offsetting some of this macro risk is the fact that Diamond Resorts' stock isn't terribly expensive. Shares trade at just over nine times trailing earnings and the forward P/E ratio is 7.3. Some of the potential risk from the economy turning south may already be priced into the stock.
Interest rates are going up... eventually
As I mentioned above, one of the keys to timeshares is financing sales through low interest rate financing. If rates go up, so do costs for buyers.
We don't know when or how fast interest rates will go up, but when they do, it'll be a drag for Diamond Resorts. If they go up quickly, that could cause a major slowdown in sales or even defaults for existing customers. At the end of the day, it's a risk anyone in the real estate business needs to keep an eye on.
The article How Risky Is Diamond Resorts Stock? originally appeared on Fool.com.
Travis Hoium has no position in any stocks mentioned. The Motley Fool has no position in any of the stocks mentioned. Try any of our Foolish newsletter services free for 30 days. We Fools may not all hold the same opinions, but we all believe that considering a diverse range of insights makes us better investors. The Motley Fool has a disclosure policy.
Copyright 1995 - 2016 The Motley Fool, LLC. All rights reserved. The Motley Fool has a disclosure policy.