How Planned Parenthood became a catalyst for a new threat to shut down the government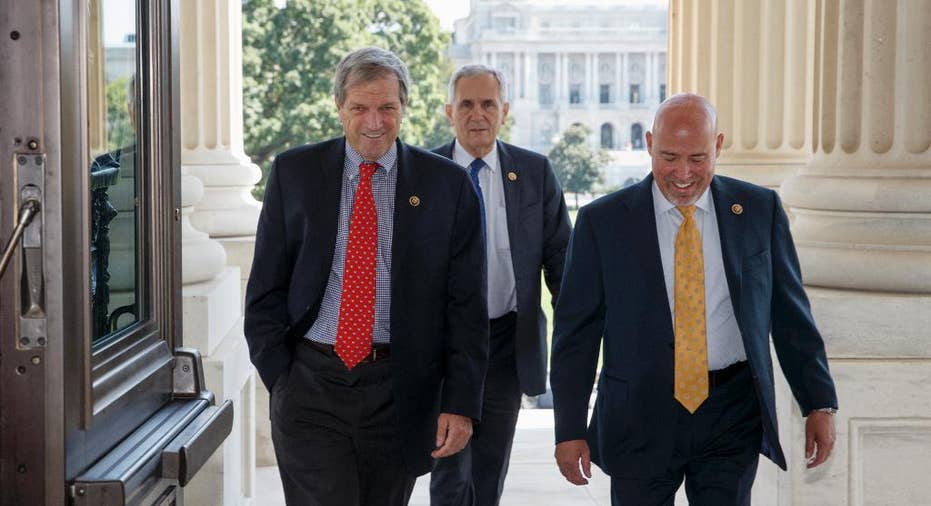 The federal government could be headed for a shutdown at the end of the month, over funding for Planned Parenthood.
How the issue evolved:
___
WHY NOW?
Republicans in Congress have long disliked Planned Parenthood because the group performs abortions, among many other health services for women.
Their revulsion for Planned Parenthood was reignited this summer by secretly recorded videos showing organization officials offhandedly discussing how they sometimes provide tissue from aborted fetuses for medical researchers. Planned Parenthood says it's acted legally and says the tapes were deceptively edited.
___
WHAT CAN CONGRESS DO?
Probably not much. Many congressional Republicans want to cut off federal spending that reaches the group, but Democrats in the Senate have enough votes to block the effort. Also, the White House said President Barack Obama would veto a defunding bill if it reached his desk.
The House voted 241-187 Friday to pass a bill that would block Planned Parenthood's federal funds for a year.
The House also voted 248-177 to pass a bill imposing penalties of up to five years in prison plus fines on doctors who don't try to save infants born alive during abortions. It, too, faces likely defeat in the Senate and an Obama veto threat.
___
HOW MUCH MONEY ARE WE TALKING ABOUT?
Planned Parenthood gets around $450 million yearly in federal payments, mostly Medicaid reimbursements for handling low-income patients, according to the nonpartisan Congressional Budget Office.
The rest of the money goes mainly for contraceptive counseling, pregnancy testing and other services. Federal money can only be used for abortion in rare circumstances.
Planned Parenthood has nearly 700 clinics. The federal money represents about one-third of Planned Parenthood's $1.3 billion annual budget.
___
WHAT DOES THIS HAVE TO DO WITH A GOVERNMENT SHUTDOWN?
Funding for the government runs out at the end of the month, and several dozen House Republicans have said they won't vote for a funding bill that includes money for Planned Parenthood.
House Speaker John Boehner, R-Ohio, staged Friday's votes in an effort to placate the most conservative members of his party.
A significant majority of Republicans would support Boehner if he presses for a temporary funding bill disentangled from the dispute over Planned Parenthood. But a few dozen of the most conservative Republicans have vowed to oppose any such effort, and some are weighing a challenge to Boehner's leadership.
Now Boehner is faced with the prospect of cutting a deal with House Democrats to keep the government open.