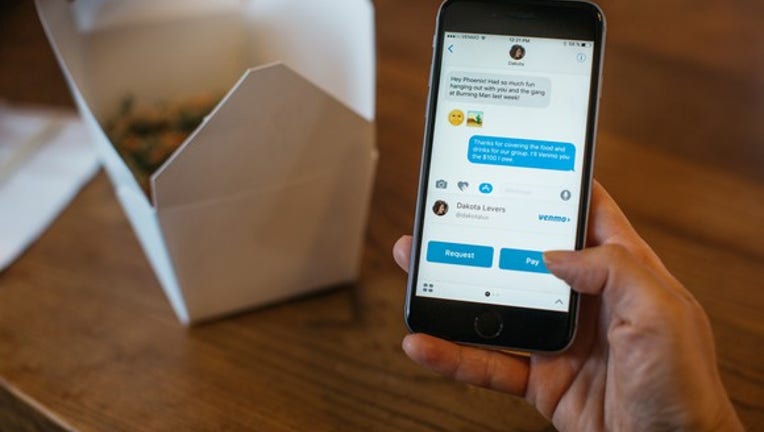 PayPal Holdings Inc. (NASDAQ: PYPL) investors have had plenty to cheer in 2017. Since the beginning of the year, shares of the payment company have appreciated about 25%. In thefirst quarter, the company added 6 million new active accounts, bringing the total number of active accounts up to 203 million. Those active accounts processed 1.7 billion transactions in the quarter, a 23% increase year over year. This growth in accounts and account activity is showing up on the company's top and bottom lines, too. Revenue grew to $2.975 billion and non-GAAP earnings per share rose to $0.44, both representing high-teen percentage year-over-year increases.
Venmo, PayPal's social payments platformthat's popular with millennials, processed more than $6.8 billion in total payment volume, an approximate 114% increase year over year. Even more exciting, the company finally announced it would begin rolling out Pay with Venmo, the app that allows users to make purchases through the platform. While Venmo is heavily used for peer-to-peer payments, PayPal makes little money on these types of transactions. Having the platform used by consumers to make mobile or point-of-sale purchases, however, means PayPal might finally begin to see revenue and earnings growth driven by Venmo.
During the first-quarter conference call, CEO Dan Schulman said:
Image source: PayPal Holdings Inc.
The big rollout
PayPal's management has referenced One Touch numerous times while talking about Pay with Venmo's debut. As PayPal's leadership has made known several times, One Touch was PayPal's most successful launch ever. By the end of the first quarter, more than 53 million consumers and over 5 million merchants had opted into the program, which lets people stay logged in and thus check out and pay without resigning in.
One of the factors that Schulman and others in PayPal leadership believe significantly contributed to this successful launch is that it requires no effort on the part of merchants to accept the new platform.
This means that PayPal won't have to approach individual retailers about incorporating Venmo into their checkout processes. Because PayPal is able to build Pay with Venmo on top of its core infrastructure, merchants who currently accept PayPal will be able to automatically accept Venmo as well.
Venmo's payday
PayPal has always taken a measured and disciplined approach to monetizing Venmo. Management doesn't want to ruin the user experience that has given it a cult-like following on college campuses across the country. As CFO John Rainey said on the conference callregarding Pay with Venmo's expansion plans, "It's too precious to get wrong, and we want to get the experience just right."
Image source: PayPal Holdings Inc.
Yet the day for monetization seems to finally be here. While the company is guiding for Pay with Venmo to have little, if any, impact on the first half of the year, that should begin to change during the second half of 2017 and investors should certainly see the needle move from Venmo in 2018 and beyond, the company has said, though it has given no specific numbers. While there might be some overlap between PayPal's core platform users and Venmo users, this move seems specifically targeted toward those millennials who heavily rely upon Venmo for their monetary needs. Given such, Pay with Venmo is not just going to cannibalize transaction revenues from those who regularly use PayPal at the point-of-sale.
Even better, management is actively looking for ways to monetize the Venmo experience beyond having the platform used for retail transactions, of which PayPal gets a cut. Earlier this year, while speaking at the Morgan Stanley 2017 Technology, Media, and Telecom Conference, PayPal COO Bill Ready admitted that some merchants like Papa John'shad already approached PayPal about advertising on Venmo. Given its potent combination of social media-like characteristics and payments, this could potentially be a real source of revenue for Venmo in the years ahead.
Ready concluded his remarks on Venmo by saying, "We feel like we really, really are starting to get a bead on how do we bring that social engagement into a consumer-to-merchant purchase." Those are words that should warm the heart of every PayPal investor.
Find out why PayPal Holdings is one of the 10 best stocks to buy now
Motley Fool co-founders Tom and David Gardner have spent more than a decade beating the market. (In fact, the newsletter they run, Motley Fool Stock Advisor, has tripled the market!*)
Tom and David just revealed their ten top stock picks for investors to buy right now. PayPal Holdings is on the list -- but there are nine others you may be overlooking.
Click here to get access to the full list!
*Stock Advisor returns as of May 1, 2017
Matthew Cochrane owns shares of PayPal Holdings. The Motley Fool owns shares of and recommends PayPal Holdings. The Motley Fool has a disclosure policy.