How Palo Alto Networks Can Make a Comeback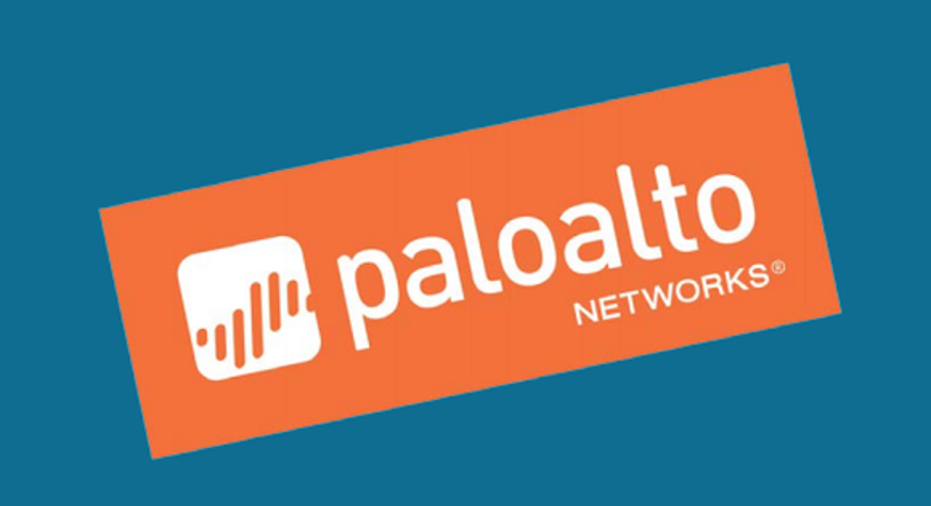 Image source: Palo Alto Networks.
Palo Alto Networks (NYSE: PANW) investors were in for a rude shock when it released its fiscal second-quarter results on Feb. 28. Shares of the cybersecurity specialist sank over 20%the next day because of weaker-than-expected revenue and a light short-term outlook due to execution challenges in its go-to-market strategies. The stock has continued to drop.
CEO Mark McLaughlin said on the conference call that it looks like the company "overcomplicated" its sales model by splitting its markets into too many smaller segments and territories. Palo Alto has been using the playbook of segmenting its market and investing sales and marketing dollars to support this segmentation for a long time, but it has been unable to meet expectations this fiscal year.
Palo Alto revenue grew 26% in the quarter ended Jan. 31, however, that was lower than the company had projected and lower thanWall Street's 28% expectation. The outlook was even worse, as it projects 17%-20% revenue growth in the current quarter, far below the 31.5% jump anticipated by analysts.
However, Palo Alto's execution challenges shouldn't last long; it is already taking steps to overcome them. In a way, the crash could be an opportunity for investors to take a closer look at the stock as the short-term challenges belie the long-term opportunity.
Palo Alto's long-term prospects look strong
IDC forecasts that the network and endpoint security markets will grow at almost 8% per year through 2020, enhancing Palo Alto's total addressable market to $24 billion. The market was worth $17.7 billion in 2016, according to IDC data reported by Palop Alto. That would pin the company's market share just below 9% and represent growth of almost 2 percentage points as compared to a market share estimate from 2015.
If Palo Alto maintains 9% market share and the market jumps to $24 billion in 2020, as forecast by IDC, that would give Palo Alto $2.16 billion in that year, a jump of 37% from trailing-12-month levels.
In 2015,JPMorgan analyst Sterling Auty had forecast that the company could triple its market share by 2024.Palo Alto's latest results and outlook indicate that the company is losing momentum, but this should be temporary. The company has already started restructuring its sales account coverage model.
Palo Alto should now be giving more priority to those customers that align with its long-term strategies to achieve consistent growth. Additionally, the company is upgrading its product portfolio to fight the competition and defend its share.
Palo Alto is acquiring LightCyber for $105 million in cash to add automated behavioral analytics to its next-generation security platform by the end of 2017. Behavior recognition could be the next big story in cybersecurity as it can work intelligently to thwart attacks.
LightCyber will help Palo Alto customers accurately and quickly identify attacks by analyzing the anomalies within the network as it uses machine learning. This could be a big deal for the company as behavioral analytics will drive the worth of the network security sandbox market to $3.5 billion by 2019, according to Frost & Sullivan. A sandbox separates potentially malicious programs and lets technicians run them so that they can be safely observed.
Palo Alto added 2,000 new customers last quarter despite the challenges, logging 37,500 customers as compared to 30,000 accounts in the year-ago quarter.
Subscription growth will be a catalyst
Palo Alto's shift to a subscription model achieved critical mass in 2016 and drove strong margin growth. Its operating margin jumped to 19.7% in 2016 from 16.5% the previous year. The momentum has continued in 2017 as the operating margin has jumped 140 basis points in the first half of the fiscal year.
Image source: Palo Alto Networks.
Palo Alto got a quarter of its total revenue from subscription services in the first half of 2016, and 31% in the first half of the current fiscal year. What's more, higher subscriptions have also pushed up the company's support revenue. It now gets close to 60% of its revenue from subscription and support, compared to about 50% a year ago.
Acquisitions such as LightCyber should continue driving Palo Alto's subscription and support business thanks to enhanced threat detection and prevention capabilities. More importantly, this model ensures a steady stream of revenue and also improves margins. Investors shouldn't get discouraged by the short-term headwinds at Palo Alto Networks.
10 stocks we like better than Palo Alto NetworksWhen investing geniuses David and Tom Gardner have a stock tip, it can pay to listen. After all, the newsletter they have run for over a decade, Motley Fool Stock Advisor, has tripled the market.*
David and Tom just revealed what they believe are the 10 best stocks for investors to buy right now...and Palo Alto Networks wasn't one of them! That's right -- they think these 10 stocks are even better buys.
Click here to learn about these picks!
*Stock Advisor returns as of February 6, 2017.
Harsh Chauhan has no position in any stocks mentioned. The Motley Fool recommends Palo Alto Networks. The Motley Fool has a disclosure policy.