How Netflix's AI Saves It $1 Billion Every Year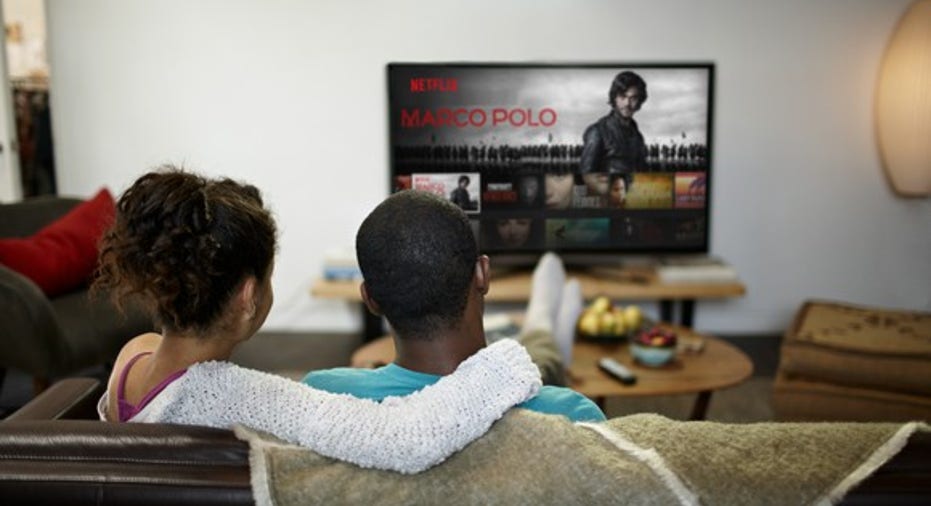 Image source: Netflix.
When you think of leaders in artificial intelligence, Netflix doesn't usually jump to the top of the list. But the streaming video service's VP of Product Innovation Carlos Uribe-Gomez and Chief Product Officer Neil Hunt published a paper that says some of its AI algorithms save Netflix $1 billion each year.
In their paper, the two Netflix execs detail how the company's recommendation engine impacts its churn rate. Netflix no longer reports its churn rate, but the paper notes that Netflix's "retention rates are already high enough that it takes a very meaningful improvement to make a retention difference of even 0.1%."
Let's dive into how the recommendation engine saves Netflix money -- and what the return on investment looks like.
Reducing churn and getting the most out of its catalog
Netflix is spending $6 billion on content this year. That kind of money gets it all sorts of TV series and movies, but if it just presented the most popular selections to everyone, many titles would remain unseen. Not only would that mean a lot of wasted content spend, it means viewers would spend less time watching Netflix instead of other networks.
Netflix found that the take-rate on top personalized video recommendations was three to four times higher than simply providing viewers a list of the most popular videos. Additionally, viewers were exposed to four times as many videos using personalized recommendations compared to a list of the most popular titles.
Recommendations allows Netflix to surface those niche titles that wouldn't find an audience on a traditional cable network, but that its viewers love. That allows it to ultimately save money on its content spend since it's able to maximize the value of those inexpensive titles.
Overall, the paper sums up the value of its recommendation engine thusly: "When produced and used correctly, recommendations lead to meaningful increases in overall engagement with the product (e.g., streaming hours) and lower subscription cancellations rates." That translates into higher lifetime customer values and lower revenue volatility.
How much is Netflix spending on its AI?
Over the past few years, Netflix's technology and development budget has increased slightly faster than its overall revenue. Last year, it increased 38% to $651 million. That's about 10% of revenue.
Of course, not all of that goes into its recommendations engine. According to Netflix's 10-K, technology and development expenses include "testing, maintaining and modifying our user interface, our recommendation, merchandising and streaming delivery technology and infrastructure."
The expense line also includes costs associated with computer hardware and software, which includes its contract with Amazon's AWS. Last year, costs associated with AWS increased $23.8 million, and they should significantly increase again this year after Netflix completes its migration to rely entirely on the cloud platform. Additionally, Netflix develops software to test and make the most of AWS, which it details on its developer blog.
It seems that only a relatively small part of Netflix's development budget is going toward its recommendation engine. If Uribe-Gomez and Hunt's assessment that the recommendation engine saves the company more than $1 billion per year is even close to accurate, it's seeing a significant return on investment from its AI research. That's only going to get larger as Netflix grows its user base and the value of its recommendation engine increases from both the additional data and economies of scale.
While it might not be a world leader in AI research, Netflix has built a ton of value into its product with its algorithms.
The article How Netflix's AI Saves It $1 Billion Every Year originally appeared on Fool.com.
Adam Levy owns shares of Amazon.com. The Motley Fool owns shares of and recommends Amazon.com and Netflix. Try any of our Foolish newsletter services free for 30 days. We Fools may not all hold the same opinions, but we all believe that considering a diverse range of insights makes us better investors. The Motley Fool has a disclosure policy.
Copyright 1995 - 2016 The Motley Fool, LLC. All rights reserved. The Motley Fool has a disclosure policy.