How Netflix Inc. Navigates the World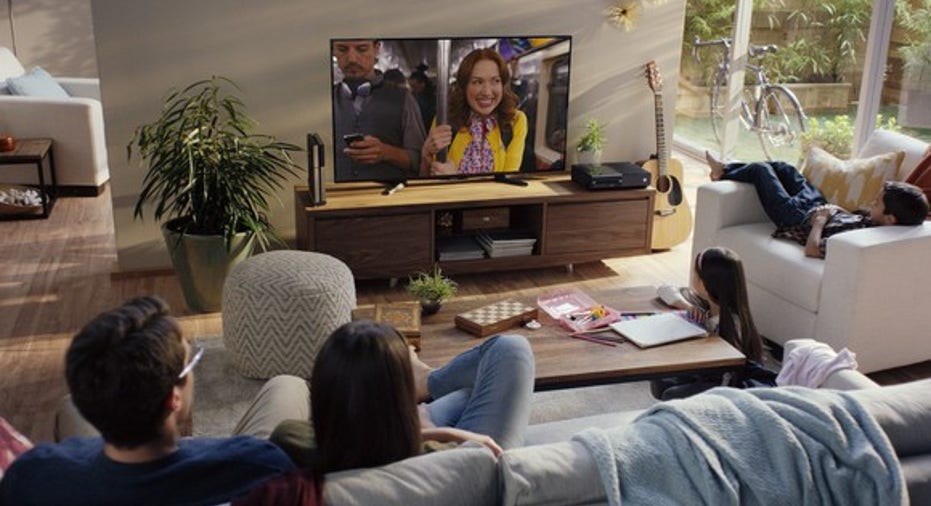 Reed Hastings, the CEO and founder of Netflix(NASDAQ: NFLX), the global leader in online streaming, was recently a keynote speaker at the 2017 Mobile World Congress in Barcelona. In an interview with BBC personality Francine Stock, he shared lessons from the company's push into the global market, technological innovations, and a wide range of other topics. Here are a few his most noteworthy comments.
Binge viewing
Hastings believes that eventually everyone will convert to binge viewing. He thinks that bingeing is how stories should be consumed and notes that Netflix didn't invent binge viewing:
Consumers everywhere love binge viewing! Image source: Netflix.
Concerning screen size
Netflix thinks that consumers are more concerned about the quality of the content and less about the size of the screen they use to consume it. The company wants to provide content that is great on all screens:
On piracy
The issue of piracy is a global problem for content producers, and that isn't going away. Netflix is no different, so what is the streaming giant doing to combat the problem? Hastings was somewhat circumspect:
Approaching the issue of global content
Netflix is in the business of high-quality content, and quality wins out no matter where you show it or what language it might be filmed in. To that end, the company is developing shows across the globe that will do well in multiple markets:
Great content has appeal across the globe. Image source: Netflix.
The changing landscape in the consumption of entertainment
Changes in the way content is consumed are having a domino effect that is cascading around the globe. The concept of binge viewing, which was born of making entire seasons available at once, is leading to more and better content.
Foolish final thoughts
During the interview, there were several recurring themes. Hastings indicated that compelling content was the constant and the great equalizer for the service. Quality shows from Brazil performed really well across a multitude of geographies, just as well as great U.S. content did. Hastings also touched repeatedly on the rise of innovation as a tool. Netflix continues to address challenges, both old and new, and my money continues to be on this industry leader.
10 stocks we like better than NetflixWhen investing geniuses David and Tom Gardner have a stock tip, it can pay to listen. After all, the newsletter they have run for over a decade, Motley Fool Stock Advisor, has tripled the market.*
David and Tom just revealed what they believe are the 10 best stocks for investors to buy right now... and Netflix wasn't one of them! That's right -- they think these 10 stocks are even better buys.
Click here to learn about these picks!
*Stock Advisor returns as of February 6, 2017
Danny Vena owns shares of Netflix. The Motley Fool owns shares of and recommends Netflix. The Motley Fool has a disclosure policy.