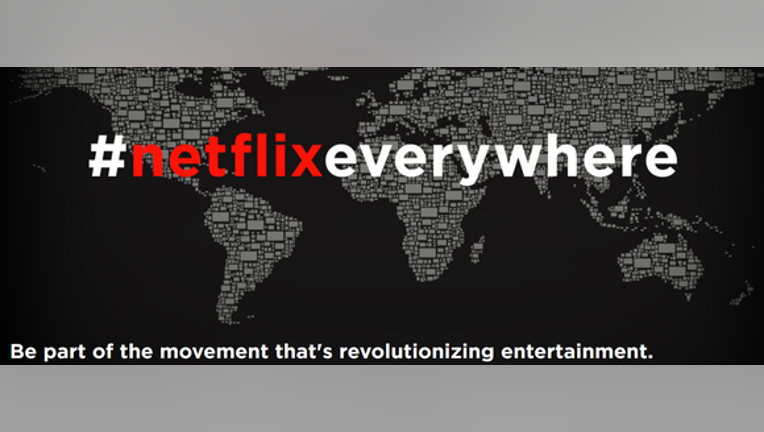 In early 2016, Netflix(NASDAQ: NFLX) CEO Reed Hastings delivered a keynote address at the Consumer Electronics Show in Las Vegas, announcing that Netflix had just gone live in 130 new countries. The service was then streaming to every country around the world with the exceptions of Crimea, North Korea, Syria, and most notably, China.
With its international expansion, the company quickly realized that the normal subtitle process that Hollywood had used for years was not adequate to handle the massive amount of content that needed to be translated quickly for a global market. Streaming television had run up against a new problem: How do you launch a new show simultaneously on a worldwide basis with the necessary subtitles for dozens of local languages?
Image source: Netflix.
With success comes new challenges
According to AllFlicks.net, a popular site cataloging the Netflix library, there are currently over 5,000 titles available to subscribers in the United States. The company plans on spending an additional $6 billion in 2017 to acquire new content on a worldwide basis.
The challenge for Netflix is to make sure the various shows and movies it invests in generate value in every region of the world where the company is licensed to stream the content. To make that possible, engineers have worked on the means to create translated subtitles for a variety of markets.
Currently, Netflix accommodates over 20 different languages -- that's up from only English, Spanish, and Portuguese just five years ago. So, the service has come a long way and is looking to add even more languages in the near-term.
This is essential when you consider how paid international subscribers are growing compared to U.S. membership (see below chart). With greater international accessibility, the service attracts new subscribers, and international membership should overtake the U.S. segment later this year.
Data source: Netflix. Chart by author.
HERMES
Until now, the company had been contracting with third parties to source and manage content translation -- but with inconsistent results. There was no registration system or commonly-used test to accredit each of the translators from these various third parties. While one might meet Netflix standards, the work of its individual contractors still varied.
So in March, the company rolled out its new translation testing tool, HERMES. The HERMES site allows both current fulfillment partners and individual translators to fill out an application indicating availability and language skills. They must also complete a timed, 80-minute test to demonstrate their translation skills. This allows Netflix to judge and accredit each individual translator working on behalf of the company, creating a database of translators for future projects.
Here is how the company describes HERMES:
Foolish conclusions
If you are wondering if the company is getting any applicants, the answer is yes. Thousands of candidates have come forward looking for work in just the few short weeks that HERMES has been live. The jobs pay anywhere from $7 per minute of film translation (for English audio and English subtitles) to $30 per minute (for English audio and Japanese subtitles).
HERMES is a great example of a company creating its own solution to make its business more attractive to its customers. With over 47 million international subscribers to please, Netflix is doing its best to provide them all with a high-quality viewing experience.
Netflix shareholders should be pleased that the industry leader is still innovating in ways that will keep it ahead of the field.
10 stocks we like better than NetflixWhen investing geniuses David and Tom Gardner have a stock tip, it can pay to listen. After all, the newsletter they have run for over a decade, Motley Fool Stock Advisor, has tripled the market.*
David and Tom just revealed what they believe are the 10 best stocks for investors to buy right now... and Netflix wasn't one of them! That's right -- they think these 10 stocks are even better buys.
Click here to learn about these picks!
*Stock Advisor returns as of April 3, 2017
Frank DiPietro owns shares of Netflix. The Motley Fool owns shares of and recommends Netflix. The Motley Fool has a disclosure policy.