How Netflix Addresses Its Toughest Challenges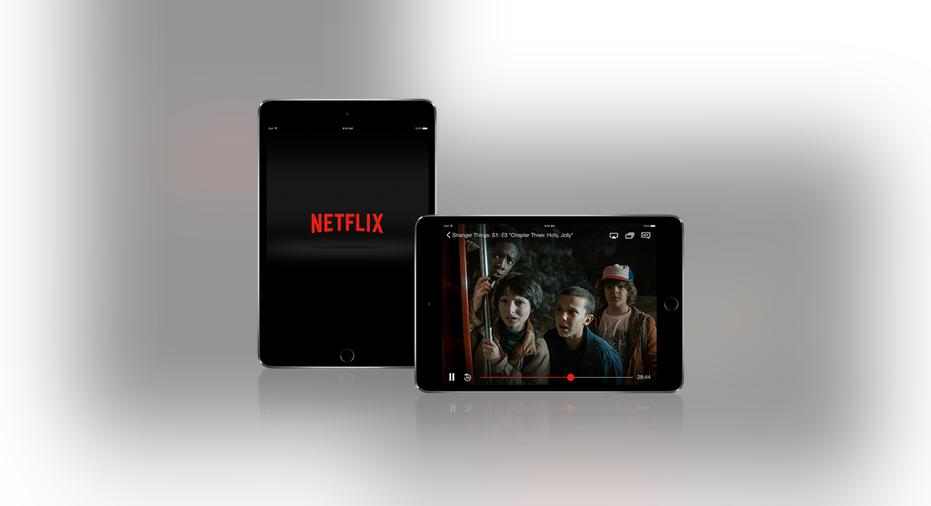 Investors are always looking for a peek inside the mind of a business visionary. This can provide insight into the inner workings of a company's management and how it may respond to future challenges. Investors recently had a great opportunity to learn from one of the true luminaries in business today, Reed Hastings, CEO and founder of Netflix, Inc. (NASDAQ: NFLX), the company that revolutionized streaming video.As a keynote speaker at the 2017 Mobile World Congress in Barcelona, Hastings touched on a range of challenges the company faces every day and how they drive the direction of the company.
On competition
Competition looms everywhere for Netflix, from Amazon.com's Prime, to Hulu, to YouTube, owned byAlphabet subsidiary Google. When asked about competition and the fact that everyone was jumping on the bandwagon in a field that Netflix created, Hastings said:
Netflix is available on a host of devices worldwide. Image source: Netflix, Inc.
On buffering and broadband challenges
Netflix recently expanded its service across the globe. Developing nations typically have lower bandwidths and slower speeds than their more developed counterparts. Hastings explained how Netflix wants to address that issue:
On data caps
Netflix investors and customers alike have been concerned about encroaching data caps by mobile providers. Hastings believes that innovation and efficiency will be the key to a peaceful co-existence:
Still, some fear the worst, but behind the scenes, Netflix has been working on its own solutions. Not content to sit on its hands while others innovate, the company is working to mitigate the potential for trouble from data caps:
Image source: Netflix, Inc.
On resistance from cable operators
It wasn't terribly long ago that Netflix was the archenemy of cable companies. Cord-cutting become the thing that was going to kill cable, and Netflix was to blame. But an interesting thing happened over the course of the last several years:
Netflix is at the forefront of the transition that it initiated a decade ago -- the move from linear television to online streaming. As the leader in this emerging industry, Netflix has taken its unique vision and applied its singular perspective to solving a variety of issues and challenges. Its approach to problem-solving is as pioneering as the service it provides, and investors can rest easy that this company seems ready to face any challenge with innovative solutions.
10 stocks we like better than NetflixWhen investing geniuses David and Tom Gardner have a stock tip, it can pay to listen. After all, the newsletter they have run for over a decade, Motley Fool Stock Advisor, has tripled the market.*
David and Tom just revealed what they believe are the 10 best stocks for investors to buy right now... and Netflix wasn't one of them! That's right -- they think these 10 stocks are even better buys.
Click here to learn about these picks!
*Stock Advisor returns as of February 6, 2017
Suzanne Frey, an executive at Alphabet, is a member of The Motley Fool's board of directors. Danny Vena owns shares of Alphabet (A shares), Amazon, and Netflix. Danny Vena has the following options: long January 2018 $640 calls on Alphabet (C shares) and short January 2018 $650 calls on Alphabet (C shares). The Motley Fool owns shares of and recommends Alphabet (A shares), Alphabet (C shares), Amazon, and Netflix. The Motley Fool has a disclosure policy.