How Much Potential Does Idera Pharmaceuticals' Pipeline Really Have?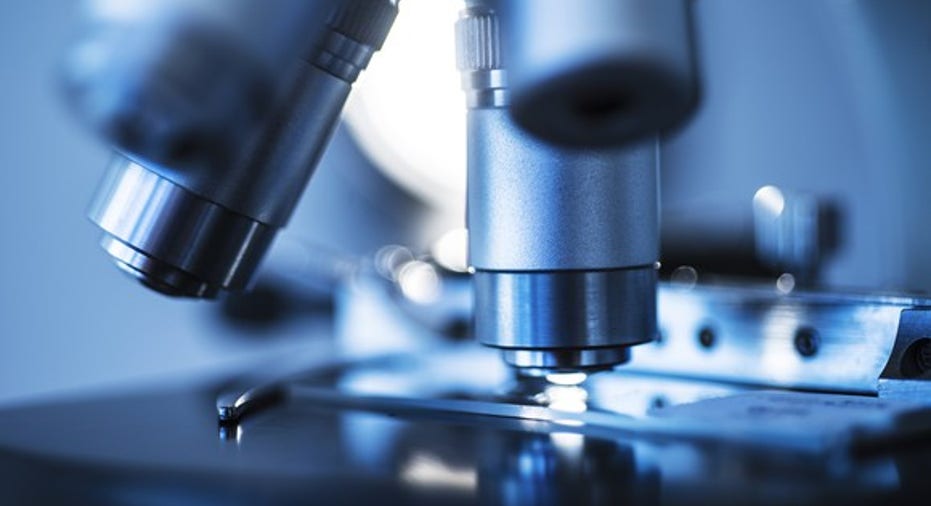 Image source: Getty Images.
Shares of Idera Pharmaceuticals (NASDAQ: IDRA) are down around 15% year to date. And that's a good thing, relatively speaking: The clinical-stage biotech's stock was down by more than 55% just a few months ago.
Idera's current market cap of over $300 million stems entirely from the potential for its pipeline. But just how much potential does that pipeline truly have? Let's take a look.
Lead candidate
At this point, IMO-8400 looks most likely to make it to market in the foreseeable future. Idera initiated a phase 2 clinical trial for the drug in November 2015, targeting treatment of dermatomyositis, a rare inflammatory muscle and skin disease.
IMO-8400 is a toll-like receptor (TLR) antagonist.TLRs are proteins that sense micro-organisms and then activate immune responses. TLR antagonists attempt to fight inflammation by inhibiting immune responses triggered by specific toll-like receptors.
Idera initially planned for its phase 2 study of IMO-8400 in treating dermatomyositis toinclude 48 patients randomized into four groups, one receiving placebo and the other three receiving different doses of IMO-8400. However, earlier this year Idera's chief medical officer, Joanna Horobin, said that Idera would reduce the number of doses to be tested. As a result, FDA approval is needed for the amended study protocols. Horobin expects the phase 2 study to resume in the first half of 2017.
Until recently, IMO-8400 was also the focus of two early-stage clinical studies targeting treatment of B-cell lymphomas, includingWaldenstrom macroglobulinemia and diffuse large B-cell lymphoma. However, Idera announced on Sept. 26 that these studies would be suspended. The company said it would "explore strategic options" for these indications.
So where does all of this leave IMO-8400? A year ago, financial research company Cowen & Co. projected peak annual sales of the drug of more than $1 billion.Here's the catch with that estimate: It was based on the B-cell lymphoma indications for which Idera is no longer moving forward with clinical testing.
IMO-8400 could still prove to be successful in treatingdermatomyositis. However, Idera isn't the only company developing a potential treatment for the disease. Corbus Pharmaceuticals (NASDAQ: CRBP) expects to complete enrollment in the first half of 2017 for its phase 2 study of Resunab in treating dermatomyositis. Resunab takes a different approach from IMO-8400 by activating the cannabinoid receptor 2.
Next in line
Idera decided to suspend clinical studies of IMO-8400 for B-cell lymphoma indications in large part because of good news about its other pipeline candidate, IMO-2125. Like IMO-8400, IMO-2125 is a TLR antagonist. Idera recently announced positive results from a phase 1 study of IMO-2125 combined with Yervoy in treating patients with metastatic melanoma who have failed prior PD-1 (programmed cell death protein 1) therapy.
Note, though, that those are early results for IMO-2125 in an early-stage study. This study includes only 10 patients. Two of them achieved partial response and one achieved complete response. Idera's excitement stems from three patients experiencing good results. It's encouraging, but there's a long way to go.
The company doesn't have any clinical-stage candidates in its pipeline other than IMO-8400 and IMO-2125. However, Idera's preclinical research program showed enough promise to attract interest from a big drugmaker.
GlaxoSmithKline (NYSE: GSK) inked a deal with Idera in 2015 to develop and market the small biotech's third-generation antisense drugs for treating renal disease. While Idera stands to gain up to $100 million in milestone payments, the company received only $2.5 million up front.
Even if the antisense program is eventually successful, Idera won't necessarily be rolling in additional cash outside of the potential milestone payments. The company's agreement with Glaxo allows Idera to receive royalties up to only 5% -- and they don't kick in until annual sales top $500 million.
A hazy future
So how much potential does Idera's pipeline really have? It's too early to know for sure. There's a chance that the dermatomyositis study withIMO-8400 goes well. But it might not. And even if it succeeds, rival Corbus could end up winning more market share withResunab.
Likewise, IMO-2125 could advance to later clinical stages and demonstrate great results. I wouldn't bet the farm on it, though, and definitely wouldn't bank too heavily on Idera's preclinical antisense program.
At one point, I viewed Idera as a rising star. That was before the company halted two of the phase 2 studies for IMO-8400. Now, my view is to wait and see how things unfold for this small biotech.
A secret billion-dollar stock opportunity The world's biggest tech company forgot to show you something, but a few Wall Street analysts and the Fool didn't miss a beat: There's a small company that's powering their brand-new gadgets and the coming revolution in technology. And we think its stock price has nearly unlimited room to run for early in-the-know investors! To be one of them, just click here.
Keith Speights has no position in any stocks mentioned. The Motley Fool has no position in any of the stocks mentioned. Try any of our Foolish newsletter services free for 30 days. We Fools may not all hold the same opinions, but we all believe that considering a diverse range of insights makes us better investors. The Motley Fool has a disclosure policy.