How Much Does "Game of Thrones" Matter To Time Warner Inc?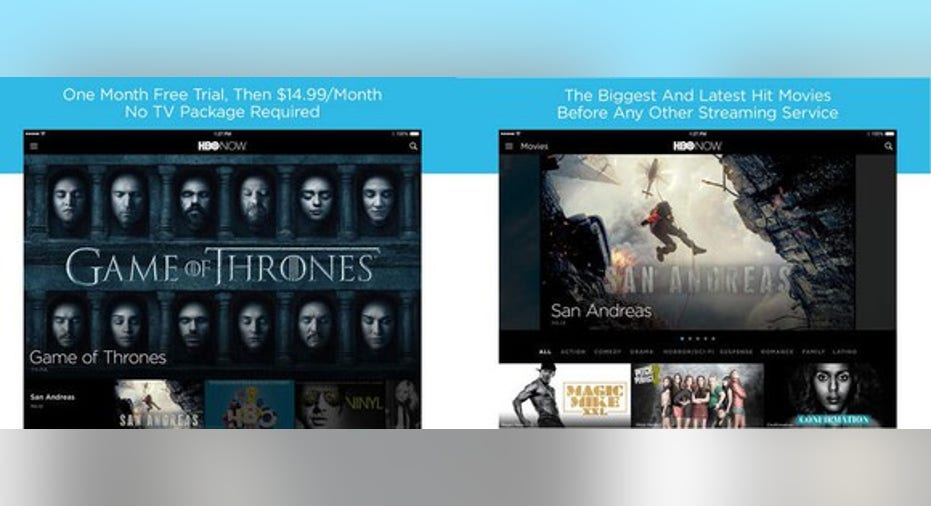 The sixth season of HBO's Game of Thrones has gotten off to a solid start. It is now the most watched show in the U.S. among 18 to 49-year-olds. 9.24 million Live +3 (live plus three days of DVR playback) viewers in that coveted demographic watched the third episode on May 8, marking a 27% increase in total viewers from the previous week.
But how much does Game of Thrones' success actually matter to HBO and its parent company Time Warner? Let's discuss how much the hit show boosted HBO's subscribers over the years, and why the network could struggle after the hit series ends.
Image source: HBO.
The Game of Numbers
At the end of fiscal 2010, HBO had over 81 million worldwide subscribers. During that year, its top shows included True Blood, Boardwalk Empire, and Entourage, which respectively drew in an average of 5 million, 3.2 million, and 2.6 million viewers during theyear.
Game of Thrones premiered in the spring of 2011. The showgot off to a solid start with an average of 3.3 million live+7 viewers during its first season, and HBO's viewer base grew 15% to nearly 93 million worldwide viewers during that year. Game of Thrones fared even better in the following seasons, and HBO's subscriber numbers swelled with that success also.
2011

2012

2013

2014

2015

GoT viewers
(millions, Live + 7, U.S.)

3.3

4.9

6.5

9

9.5

HBO subscribers
(millions, domestic)

39.5

41

43

46

49

HBO subscribers
(millions, international)

53

73

84

92

82*
Source: Nielsen, Time Warnerannual reports. *15.8 million HBO subscribers in India were transferred to Turner in Jan. 2015.
It's hard to get a clear read on Game of Thrones' worldwide popularity since Nielsen only tracks domestic viewership, but reports of"record" numbers for the season six premiere in overseas markets like the U.K. indicate that global demand is strong.
How HBO makes money
Game of Thrones isn't ad-supported, so HBO relies on the show to drive subscriber growth, licensing fees, and home video sales to generate revenue. Time Warner started reporting HBO's numbers separately from Turner in fiscal 2014. That year, HBO's revenue rose 10% to $5.4 billion as its adjusted operating income grew 7% to $1.8 billion.
In 2015, HBO's revenue rose 4% to $5.6 billion as operating income improved 5% to $1.9 billion. Those totals accounted for 20% of Time Warner's revenue and 27.5% of its operating income. HBO attributed that slower bottom line growth to higher expenses related to developing and marketing its streaming-only platform HBO Now, which could widen its moat against Netflix .
HBO Now. Image source: HBO.
HBO Now got off to a rough start withjust 800,000 subscribers during its first quarter, which obviously comparedpoorly against Netflix's 81.5 million worldwide subscribers. That raised concerns that HBO Now's $15 monthly fee wasn't competitively priced against Netflix, which cost $5 less and offered more content. Time Warner didn't update its subscriber count last quarter, but it expanded the streaming service to gaming consoles and offered a free one month trial ahead of the Game of Thrones premiere. Those moves might boost the platform's subscriber growth during the current quarter.
But all shows must die
Game of Thrones has become such a pillar of growth for HBO that it will leave a huge void after it ends with its eighth season in 2018. No other shows on the network can match its ratings power -- Veep and Silicon Valley only respectively attract about 1 to 2 million viewers per episode. If Game of Thrones ends and HBO fails to create a new hit show to fill that gap, subscribers might leave and revenues could fall. HBO Now's growth could also be throttled by Netflix's expanding lineup of original content.
HBO faced a similar dilemma when The Sopranos, which held the record for top rated HBO show until Game of Thrones, ended in 2007. However, Time Warner's cable revenue (HBO and Turner) didn't nosedive in 2008 -- it actually rose 8% as new hit shows like True Blood picked up the slack.
Looking ahead, that's what HBO needs to do -- find the next big show before Game of Thrones ends. But it could be tough considering that the market for premium scripted dramas has gotten more competitive over the past few years. HBO programming president Michael Lombardo recently told the L.A. Times: "That is the challenge of all of our jobs, which is to always be looking for the next great show. I hope we find it. I trust we'll find it. At the same time, I would be lying if I told you I had any clue what it was going to be."
The article How Much Does "Game of Thrones" Matter To Time Warner Inc? originally appeared on Fool.com.
Leo Sun has no position in any stocks mentioned. The Motley Fool owns shares of and recommends Netflix and Time Warner. Try any of our Foolish newsletter services free for 30 days. We Fools may not all hold the same opinions, but we all believe that considering a diverse range of insights makes us better investors. The Motley Fool has a disclosure policy.
Copyright 1995 - 2016 The Motley Fool, LLC. All rights reserved. The Motley Fool has a disclosure policy.