How Much Did the Financial Crisis Cost Bank of Americas Biggest Shareholder?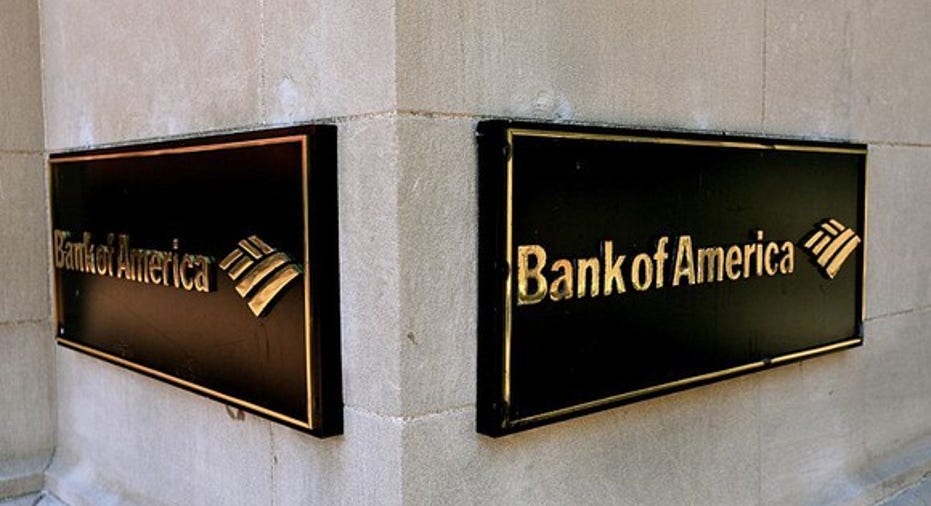 Image source: The Motley Fool.
I was recently digging around in some of Bank of America's (NYSE: BAC) old regulatory filings when I came across something interesting.
I'd always wondered if there were large individual shareholders in Bank of America who saw their net worth severely impaired when the bank diluted its stock to raise capital in the wake of the financial crisis.
It's no surprise that there were, but these aren't the type of people that call the newspaper to report on the performance of their portfolios. Reading through Bank of America's 2009 proxy statement, however, I came across Meredith Spangler.
Bank of America's biggest individual shareholder
At the time, Spangler held or exercised control over 32.1 million shares of Bank of America, nearly seven times as much as then-CEO Ken Lewis did. She also, not coincidentally, sat on the North Carolina-based bank's board of directors until turning 72, the bank's age limit for directors.
Spangler's husband, Clemmie Spangler, Jr., a businessman from the bank's hometown of Charlotte, North Carolina, acquired the stake in 1982 when he sold the Bank of North Carolina, which he owned, to North Carolina National Bank, a predecessor company to Bank of America.
At its peak in the fourth quarter of 2006, the Spangler family's investment in Bank of America was worth $1.7 billion. Today, it's worth $710 million -- this assumes that they haven't sold any of it.
The magnitude of the decline sounds bad, but at one time it was worse. In March of 2009, Bank of America's stock had dropped from a pre-crisis peak of $54.90 a share down to a post-crisis trough of only $3.14 a share. At its low point, the investment was worth a comparatively modest $101 million.
The rebound in Bank of America's shares has thus had a meaningful impact on Clemmie Spangler's net worth. According to Forbes, he's currently worth $3.9 billion, most of which it seems is related to his ownership of National Gypsum, a drywall manufacturer that he owns outright.
To forgive and forget
What may be most surprising about Spangler is that he isn't hostile toward Bank of America. Last year, for instance, when the bank's CEO Brian Moynihan's dual role as its chairman was called into question by other shareholders, Spangler supported him.
"Mr. Moynihan has the capabilities to lead in both positions," Spanglertold the Charlotte Observer's Deon Roberts at the time. "I have absolute confidence [in Moynihan]."
And when asked about the fact that the bank's share price remained well below its pre-financial crisis levels, he responded that "It would take a lot more than that to get me frustrated."
There are two lessons in this that other investors can take away from it. The first is that you should always think twice before abandoning investments after they've temporarily declined in value. Oftentimes they'll recover. The second is that, because investments rise and fall in value all the time, there's no reason to let yourself be frustrated by that fact.
10 stocks we like better than Bank of America When investing geniuses David and Tom Gardner have a stock tip, it can pay to listen. After all, the newsletter they have run for over a decade, Motley Fool Stock Advisor, has tripled the market.*
David and Tom just revealed what they believe are the 10 best stocks for investors to buy right now... and Bank of America wasn't one of them! That's right -- they think these 10 stocks are even better buys.
Click here to learn about these picks!
*Stock Advisor returns as of Nov. 7, 2016
John Maxfield owns shares of Bank of America. The Motley Fool has no position in any of the stocks mentioned. The Motley Fool has a disclosure policy.