How Many People Joined Netflix in Q4?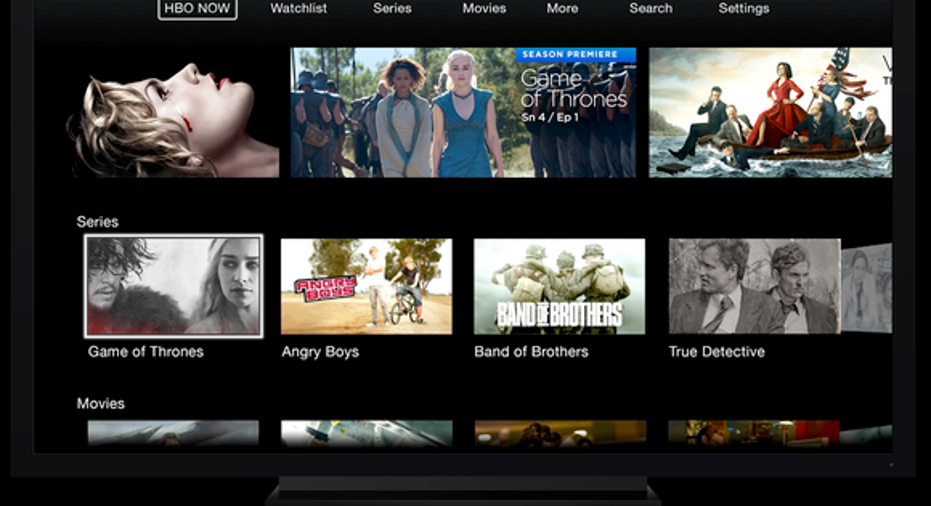 When Netflix (NASDAQ: NFLX) announced its third-quarter results in October, the company's net subscriber additions absolutely crushed management's own quarterly forecast for the important metric. The news sent the stock skyrocketing 20% in after-hours trading -- and the stock has continued higher, up 30% since the third-quarter report. But will Netflix be able live up to higher expectations for subscriber growth in Q4?
Image source: Netflix.
Netflix's impressive member growth
In Netflix's third quarter, the company added 3.6 million new subscribers, easily surpassing the company's guidance for 2.3 million net adds. While these additions were about equal to the company's net member additions in the third quarter of 2015, it was a substantial rebound from the company's underwhelming 1.7 million net member additions in Q2.
Netflix's growth in new members was particularly notable in its international markets, where the streaming-video giant expected to add 2 million new members but instead added 3.2 million.
The better-than-expected international net adds were fueled by an optimistic global response to the company's original content and by improving localization in some of its international markets, management said in the company's third-quarter shareholder letter.
Ahead of Netflix's third-quarter results, there were doubts about the streaming-video giant's ability to continue growing subscribers rapidly in the wake of strengthening streaming-video competition. As competitors taste success with their growing streaming video offerings, concerns have mounted about whether Netflix can maintain a competitive advantage in the space.
For instance, Time Warner's (NYSE: TWX) a la carte HBO NOW streaming-video service and its HBO GO streaming service, which is offered as an add-on to some cable and internet plans, are reportedly doing very well.
HBO Now for Apple TV. Image source: Apple.
"We have seen substantial growth with HBO NOW. We expect that to continue, of course, across all of our digital distribution, including HBO GO," said Time Warner's HBO CEO Richard Plepler in the company's most recent earnings call.
To help boost its subscriber growth, Time Warner is now even expanding the distribution of HBO GO by partnering with wireless carriers like AT&T (NYSE: T)to offer it alongside internet plans instead of limiting it to a cable TV add-on. And this distribution tactic could gain even more traction if the pending AT&T and Time Warner acquisition closes, making another Netflix competitor even stronger.
But Netflix has continued to impress even as competition has stepped up both original content creation and streaming video offerings.
What to expect in Q4
Netflix's recent impressive growth in streaming members raises the stakes for the company going into the fourth quarter. After gaining so many new members in its third quarter, Netflix said it anticipated adding 5.2 million new members in Q4 -- 1.45 million in the U.S. and 3.75 internationally.
Ahead of Netflix's fourth-quarter results, investors should keep in mind that the company's quarterly guidance for member growth hasn't always proved to be very accurate, particularly in 2016. Indeed, it was just in the second quarter of 2016 when Netflix significantly underperformed its own guidance for both international and local subscriber growth. Therefore, given how difficult it is even for management to predict quarterly subscriber growth, investors should refrain from making any bets on the company's fourth-quarter subscriber growth.
But the uncertainty surrounding Netflix's fourth-quarter subscribers doesn't diminish its importance. Given the stock's pricey valuation, investors should hope the company meets or exceeds its guidance for subscribers, proving the streaming-video leader can continue to grow nicely even as competitors step up their game.
Netflix investors will find out exactly how many new subscribers the company added when it reports fourth-quarter results on Wednesday, Jan. 18.
10 stocks we like better than Netflix When investing geniuses David and Tom Gardner have a stock tip, it can pay to listen. After all, the newsletter they have run for over a decade, Motley Fool Stock Advisor, has tripled the market.*
David and Tom just revealed what they believe are the 10 best stocks for investors to buy right now... and Netflix wasn't one of them! That's right -- they think these 10 stocks are even better buys.
Click here to learn about these picks!
*Stock Advisor returns as of January 4, 2017
Daniel Sparks owns shares of Apple. The Motley Fool owns shares of and recommends Apple and Netflix. The Motley Fool has the following options: long January 2018 $90 calls on Apple and short January 2018 $95 calls on Apple. The Motley Fool recommends Time Warner. The Motley Fool has a disclosure policy.