How Many Model X SUVs Could Tesla Motors, Inc. Deliver During Q4?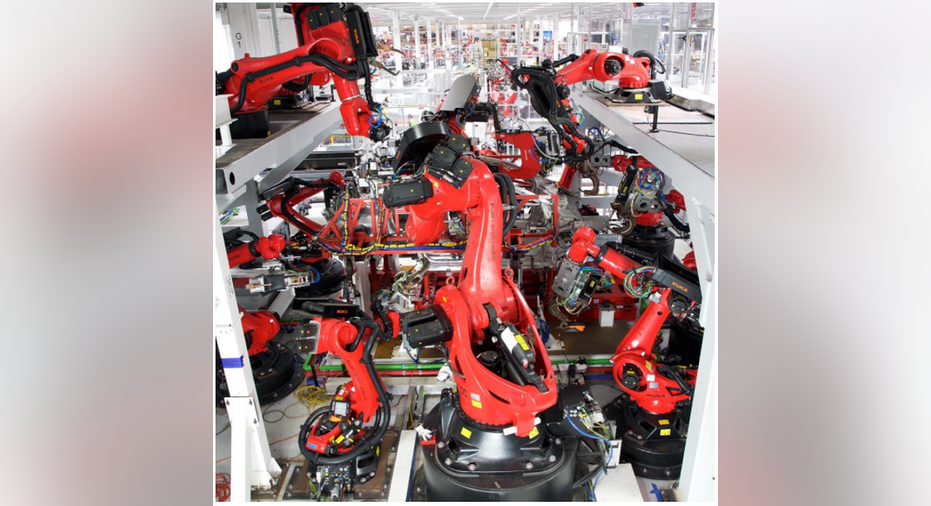 Electric-car maker Tesla Motors finally launched its long-awaited Model X SUV at the end of Q3, and now investors (and customers) are waiting for the company to ramp production and deliveries of the vehicle. During the actual launch event, Tesla delivered only a few Model X units to customers. Can production and deliveries pick up meaningfully in Q4?
Model X.
Overcoming supplier problemsSo far, Model X deliveries during Q4 are off to a very slow start -- at least if this tweet, which Tesla CEO Elon Musk retweeted, of Model X number 13 being delivered on November 26 is any indication of Model X deliveries to date.
It's no surprise that deliveries are moving so slowly during the quarter. Musk has been very open about the company's hurdle sourcing some of the parts for the Model X.
"Ninety percent [of the parts] are fine, 9% are difficult, and 1% are excruciating," Musk said during a question-and-answer session with press before the Model X launch event. Those 1% of parts that are excruciating slow down production, Musk explained. When asked about how many SUVs the company could deliver in Q4, he said that he was confident in the production line for the X, but noted that supplier problems added layers of uncertainty.
Tesla said in itsthird-quarter letter to shareholdersthat it had addressed its No. 1 supply constraint for Model X -- the second-row seats -- by takingproductionof the seat component parts into its own hands.
Tesla Model X production. Image source: Tesla Motors.
Potential deliveriesInvestors can find the most specific forecast for Q4 Model X deliveries in Tesla's third-quarter conference call with analysts. "[W]e expect to reach the production rate of several hundred [Model X] per week next month," Musk said during the call, which took place in October. If Tesla can realistically achieve this production rate in November, it's likely the company could deliver around a few hundred units by the end of the year.
But even this forecast was shrouded in uncertainty.
So how many Model X's can Tesla deliver in Q4? Probably a few hundred at best. But even this could be off base.
Fortunately, Tesla's vehicle sales look poised to soar in Q4 even if Model X deliveries fail to ramp meaningfully toward the quarter's end. But investors should still keep an eye on Model X deliveries -- even if the quantities only amount to a fraction of Tesla's business today -- as the vehicle represents a key opportunity for the company to approximately double its addressable market. As there are reportedly more than 25,000 deposit-backed orders for the model, Tesla is counting on Model X to help beef up its cash flow next year
The article How Many Model X SUVs Could Tesla Motors, Inc. Deliver During Q4? originally appeared on Fool.com.
Daniel Sparks owns shares of Tesla Motors. The Motley Fool owns shares of and recommends Tesla Motors. Try any of our Foolish newsletter services free for 30 days. We Fools may not all hold the same opinions, but we all believe that considering a diverse range of insights makes us better investors. The Motley Fool has a disclosure policy.
Copyright 1995 - 2015 The Motley Fool, LLC. All rights reserved. The Motley Fool has a disclosure policy.