How Many Bank Stocks Are on the S&P 500?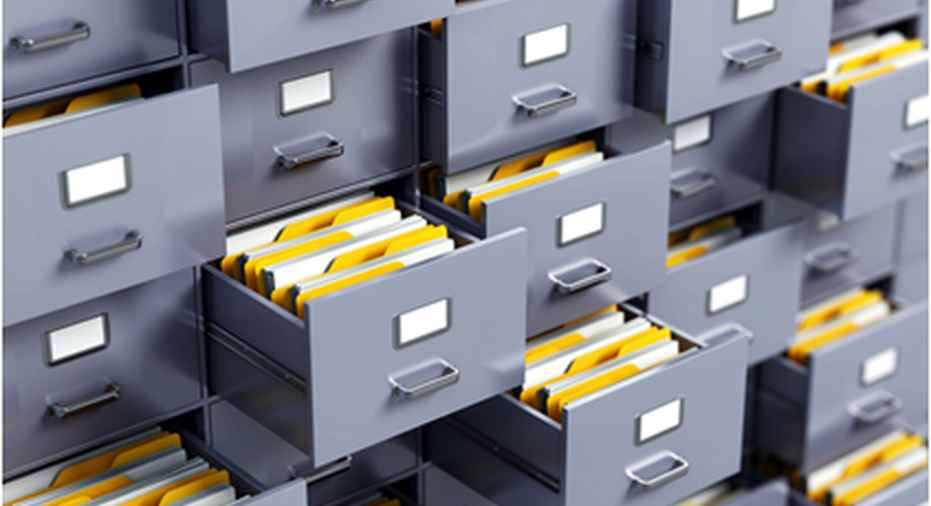 To figure out bank stocks, it helps to come up with ways to organize them. Image source: iStock/Thinkstock.
You can slice and dice bank stocks a number of different ways. In the past, I've done so based on theirsize,type,how much capital they have, andwhether they're considered too big to fail.All of these are good ways to organize the bank industry in your head.
There's another way that's also worth considering: looking at which bank stocks are on the S&P 500.
S&P 500 selection criteria
S&P 500 serves as a screen of the biggest and most profitable banks in the United States. You can get a sense for this by examining the S&P 500's selection criteria.
To make the list, a company must, among other things:
Have a market capitalization of at least $5.3 billion
Have a liquid stock -- a quarter of a million of its shares must change hands each month
Be based in the United States
And be "financially viable" -- meaning that it must generally earn a profit over the preceding 12 months
By using the S&P 500 as a screen for bank stocks, you all but eliminate the risk of investing in a new, untried bank that has yet to prove its mettle through different stages of a credit cycle.
So, which bank stocks have made the cut and are included on the world's leading large-cap index? Here are the 21 bank stocks on the S&P 500:
| Name | Total Assets (Millions) | Return on Equity (TTM)* |
| --- | --- | --- |
| Bank of America | $2,195,314 | 6.37% |
| BB&T | $222,622 | 9.09% |
| Bank of New York Mellon | $374,114 | 9.40% |
| Citigroup | $1,818,117 | 7.02% |
| Citizens Financial | $147,015 | 5.00% |
| Comerica | $74,124 | 5.61% |
| Capital One | $345,061 | 8.12% |
| Fifth Third Bancorp | $143,279 | 12.24% |
| Goldman Sachs | $879,987 | 7.68% |
| Huntington Bancshares | $100,765 | 9.40% |
| JPMorgan Chase | $2,521,029 | 10.47% |
| KeyCorp | $135,805 | 6.97% |
| Morgan Stanley | $813,891 | 7.61% |
| M&T Bank | $126,841 | 8.71% |
| People's United | $40,692 | 5.76% |
| PNC Financial | $369,348 | 8.60% |
| SunTrust Banks | $205,091 | 8.32% |
| State Street | $256,140 | 11.33% |
| U.S. Bancorp | $454,134 | 14.26% |
| Wells Fargo | $1,942,124 | 12.78% |
| Zions Bancorp | $61,039 | 6.39% |
*TTM = trailing 12 months. Data source: Finviz.com and YCharts.com.
Banks of different shapes and sizes
As you can see, the bank stocks on the S&P 500 come in different shapes and sizes, though, of course, they're all big. The smallest on the list, People's United, nevertheless has a $41 billion balance sheet.
You have the nation's four megabanks, all of which have close to or over $2 trillion worth of assets on their balance sheets: JPMorgan Chase (NYSE: JPM), Bank of America (NYSE: BAC), Wells Fargo (NYSE: WFC), and Citigroup (NYSE: C).
You have the stand-alone investment banks, Goldman Sachs and Morgan Stanley. Although these are formally bank holding companies, getting charters during the financial crisis in order to have access to the Federal Reserve's discount window, they're focused almost exclusively on investment banking.
You have the nation's two biggest custodial banks, Bank of New York Mellon (what I consider to be the most interesting bank in America), and State Street, which serve large institutional customers.
You have a smattering of regional banks, including BB&T, Citizens Financial, Comerica, Fifth Third, Huntington Bancshares, KeyCorp, M&T Bank, People's United, PNC Financial, SunTrust Banks, U.S. Bancorp, and Zions.
And you have Capital One, a monoline credit card company that's onlyrecently transformed into a regional bank.
An important caveat
Inclusion on the S&P 500 is just one of many things investors should consider when selecting a bank stock for their portfolio. After all, stocks are both added to and subtracted from the index on a regular basis.
Prior to the financial crisis, Lehman Brothers, Washington Mutual, National City Corp., and Merrill Lynch were all members of the widely followed index. These banks have since either gone belly-up or were acquired by other banks at discounts to their pre-crisis share prices.
Moreover, even banks that have remained on the list have dealt their shareholders serious losses. Bank of America and Citigroup come immediately to mind. Bank of America's stock is still down roughly 60% since its pre-crisis high; Citigroup's shares are off 90%.
But for every Bank of America and Citigroup, there's a Wells Fargo and JPMorgan Chase, shares of which have gone on to new highs even in the wake of the worst economic downturn since the Great Depression.
In short, while using the S&P 500 to identify good banks stocks to invest in certainly isn't a panacea, it can be used as an initial screen for beginning investors who are thinking about investing in the sector.
10 stocks we like better than Bank of America When investing geniuses David and Tom Gardner have a stock tip, it can pay to listen. After all, the newsletter they have run for over a decade, Motley Fool Stock Advisor, has tripled the market.*
David and Tom just revealed what they believe are the 10 best stocks for investors to buy right now... and Bank of America wasn't one of them! That's right -- they think these 10 stocks are even better buys.
Click here to learn about these picks!
*Stock Advisor returns as of Nov. 7, 2016
John Maxfield owns shares of Bank of America, Goldman Sachs, US Bancorp, and Wells Fargo. The Motley Fool has no position in any of the stocks mentioned. The Motley Fool has a disclosure policy.