How Important Is E-Commerce to UPS and FedEx?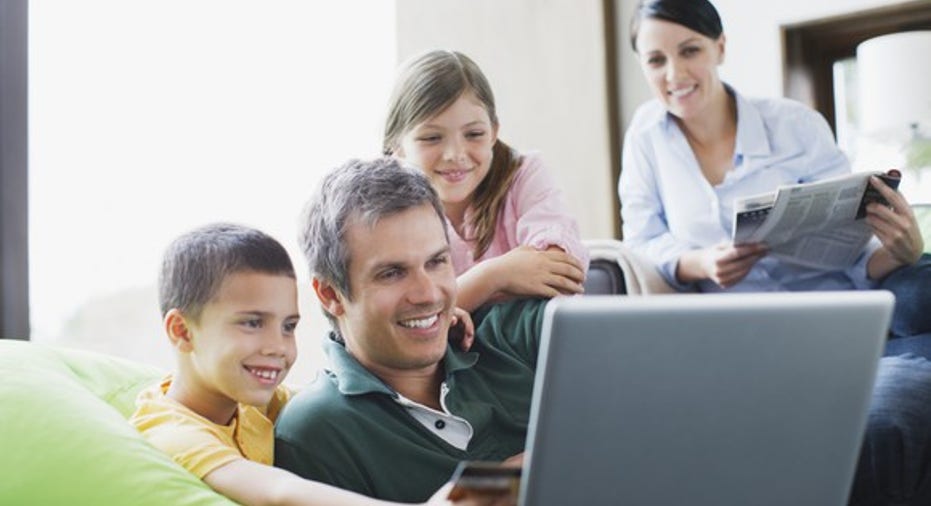 In 2015, U.S. e-commerce sales clocked in at $342 billion, a 14.6% increase over 2014. That number continues to grow, and logistics companies like United Parcel Service and FedEx have already seen their business models called into question by this new trend. So how important is e-commerce to these two companies? Let's take a look.
United Parcel Service
Image source: United Parcel Service
E-commerce wasn't just briefly mentioned in UPS' most recent quarterly report -- it was the primary reason the company reported increased sales. CEO and Director David Abney noted during the conference call that "consumer spending remains the primary catalyst for growth in the economy, and e-commerce sales have again exceeded the expectations." Not only is e-commerce increasing sales, but UPS also attributed its growing margins and increased U.S. profit directly to the trend. It's proven especially important for the company's B2C (business-to-consumer) shipments, but B2B (business-to-business) has also benefited.
But the news isn't all good. E-commerce customers demand low prices, and UPS CCO Alan Gershenhornalso noted during its latest earnings call Q&A that "the real challenge is obviously low-cost e-commerce delivery." Same-day deliveries and peak holiday season shipping surges can boost costs for UPS, even if they increase sales at the same time. United Parcel Service is constantly reevaluating its business to accommodate for these shifts, and hopes that its suite of customer offerings will continue to provide a preferred channel for all its customers' e-commerce needs.
FedEx Corporation
Image source: FedEx Corporation.
FedEx is more growth-focused than United Parcel Service, its biggest competitor, which means it's been investing heavily to make the most of e-commerce growth. FedEx has been actively pouring billions into its ground network as it's benefited from fulfilling the orders of e-commerce companies like Amazon.com . In its latest earnings statement, FedEx noted that its average daily volume for its ground segment grew 11%, primarily as a result of B2C e-commerce demand.
However, some are worried that FedEx's e-commerce strategy is too focused on an uncertain future. Since Amazon.com announced in March that it would lease 20 cargo planes to help move its own merchandise, investors have questioned whether FedEx is preparing for demand it will never see.
But Amazon.com has noted that it's not trying to compete with FedEx or UPS, and FedEx noted that Amazon.com's jet leasing announcement was no surprise to the company. "We work closely with Amazon and have been aware for some time about their need for supplemental air capacity related to inventory management," said FedEx Senior Vice President Patrick Fitzgerald in a statement. "Amazon continues to be a valuable FedEx customer." And if Amazon.com did suddenly end all orders with FedEx, investors could sleep easy knowing that FedEx recently disclosed that its largest (unnamed) customer makes up less than 4% of its total sales.
In fact, FedEx Chairman Fred Smith had some choice words on his company's latest earnings call for those who believe Amazon.com will destroy UPS and FedEx:
The future of e-commerce
FedEx estimates that more than 95% of all e-commerce orders in the U.S. are delivered by itself, United Parcel Service, and/or USPS. That's not just a majority -- it's essentially the entirety. Neither FedEx nor UPS is denying that e-commerce is an exciting new opportunity in the logistics business. But both companies also seem confident that e-commerce isn't the make-or-break business for their future profits. While companies like Amazon.com will continue to shape our retail habits, FedEx and UPS will likely serve as essential allies in ensuring those economic transactions ultimately end at our doorstep.
The article How Important Is E-Commerce to UPS and FedEx? originally appeared on Fool.com.
Justin Loiseau owns shares of Amazon.com and United Parcel Service and just ordered some incredibly comfortable socks online. The Motley Fool owns shares of and recommends Amazon.com and FedEx. The Motley Fool recommends United Parcel Service. Try any of our Foolish newsletter services free for 30 days. We Fools may not all hold the same opinions, but we all believe that considering a diverse range of insights makes us better investors. The Motley Fool has a disclosure policy.
Copyright 1995 - 2016 The Motley Fool, LLC. All rights reserved. The Motley Fool has a disclosure policy.