How Hecla Mining Company Regained Its Luster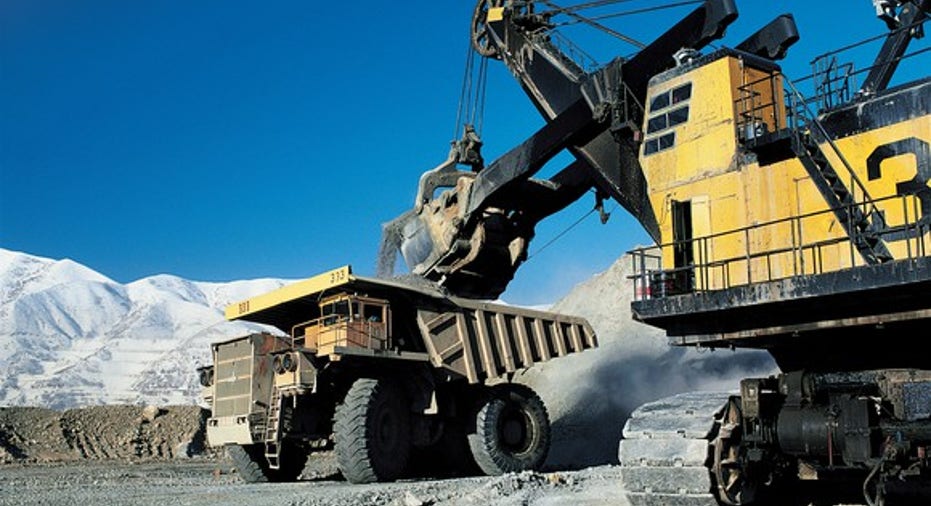 Image source: Getty Images.
What happened
Shares of Hecla Mining (NYSE: HL), a precious-metal mining company with assets in Canada, the United States, and Mexico, surged as much as 10% during Tuesday's trading session after reporting better-than-expected third-quarter earnings results.
So what
For the quarter, Hecla Mining reported sales of $179.4 million, a 71% increase from the prior-year period and a new quarterly record. This surge was a result of a 67% increase in total silver production to 4.3 million ounces and a 19% rise in gold production to 52,126 ounces. As a whole, silver equivalent production increased 17% to 10.3 million ounces, and the average realized price for silver and gold rose by 34% and 20%, respectively, from the prior-year period. Comparatively, Wall Street was only expecting $167.7 million in revenue.
On a profit basis, Hecla Mining generated $25.7 million in net income, or $0.07 per share, which compares very favorably to the $10 million it lost in the year-ago quarter, amounting to a $0.03-per-share loss. Wall Street had been forecasting just a $0.06-per-share profit in Q3 for Hecla. Free cash flow also witnessed a nice reversal to a generation of $27.7 million in Q3 2016 from an outflow of roughly $10 million in Q3 2015.
Looking ahead, Hecla increased its silver production estimates at San Sebastian and Casa Berardi, pushing its full-year silver production forecast to 16.25 million ounces from its prior forecast of 15.8 million ounces, and it lowered its full-year silver production cash costs after by-product credits to $4 an ounce from $4.75 an ounce. Conversely, Hecla also upped its gold cash cost forecast for the remainder of the year slightly -- to $750 an ounce from $700 an ounce -- while keeping its production guidance unchanged at 233,000 ounces.
Image source: Getty Images.
Now what
Hecla's Q3 report was everything investors had hoped for and more. Hecla's management team gambled a bit and decided to expand its operations when precious-metal prices were declining over the past couple of years. Now that they've rebounded, Hecla's in great shape to take advantage of higher precious-metal prices and increased production.
What's often overlooked with Hecla Mining is that it's done a really good job controlling its expenditures. Prudent spending was a must when precious metal prices were declining between 2012 and 2015, which is a testament to a solid management team. Hecla has also benefited from its zinc and lead byproducts which have helped to push down its mining costs.
Hecla might seem a bit pricey at 23 times next year's EPS consensus, but at 10 times its expected cash flow per share in 2017, and taking into account the strong fundamentals pushing gold and silver prices higher, Hecla could still have modest upside.
10 stocks we like better than Hecla Mining When investing geniuses David and Tom Gardner have a stock tip, it can pay to listen. After all, the newsletter they have run for over a decade, Motley Fool Stock Advisor, has tripled the market.*
David and Tom just revealed what they believe are the ten best stocks for investors to buy right now... and Hecla Mining wasn't one of them! That's right -- they think these 10 stocks are even better buys.
Click here to learn about these picks!
*Stock Advisor returns as of November 7, 2016
Sean Williamshas no material interest in any companies mentioned in this article. You can follow him on CAPS under the screen nameTMFUltraLong, and check him out on Twitter, where he goes by the handle@TMFUltraLong.
The Motley Fool has no position in any of the stocks mentioned. Try any of our Foolish newsletter servicesfree for 30 days. We Fools may not all hold the same opinions, but we all believe thatconsidering a diverse range of insightsmakes us better investors. The Motley Fool has adisclosure policy.