How Has Verizon Unlimited Affected T-Mobile?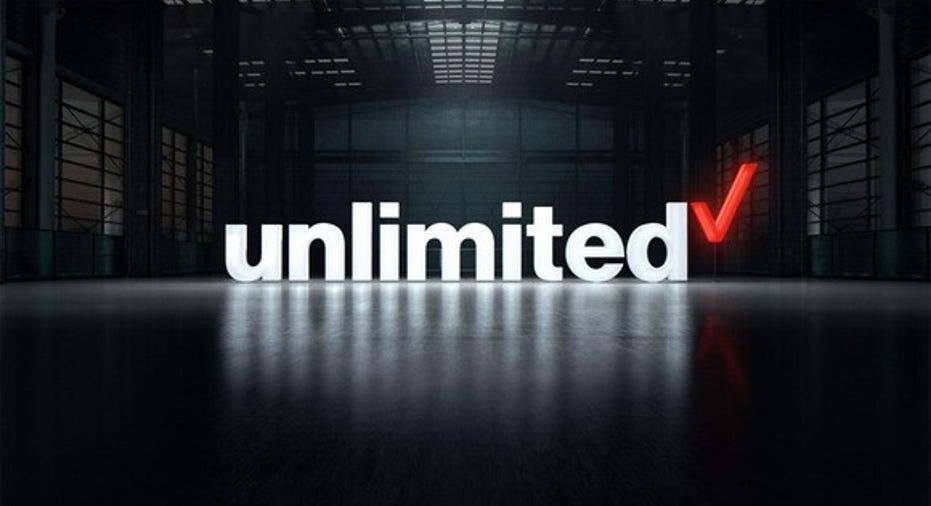 T-Mobile's (NASDAQ: TMUS) new unlimited data plan, T-Mobile One, has caused a lot of changes in the wireless industry. Every major U.S. carrier has responded to the new plan's introduction last autumn. Verizon Communications (NYSE: VZ) was the biggest holdout, but it finally started offering an unlimited data plan last month.
The new plan from Verizon is priced slightly higher than T-Mobile's, but Verizon is promoting the strength of its network in order to justify the higher pricing. As T-Mobile's marketing campaigns had been targeting Verizon for charging overages, it's now forced to battle the big carriers on the basis of its network quality and pricing. That's one less area of attack for T-Mobile.
Recently, T-Mobile CFO Braxton Carter spoke at a Deutsche Bank conference and talked about how Verizon's new plan impacted the Un-Carrier.
Image source: Verizon
A few days of losing subscribers
T-Mobile has consistently seen a net add in subscribers against all three of its major competitors for the last several years. The company regularly reports its porting ratios -- the number of customers that switch to T-Mobile vs those switching from it -- with each of the wireless carriers every quarter.
Prior to the introduction of Verizon's unlimited plan, T-Mobile's porting ratio with Verizon was the highest ever in the first quarter -- around 3 to 1, according to Carter. After Verizon launched its unlimited offering, "For four days we went slightly negative. You know, in the 0.9. I think one day it was in the 0.8's," Carter said. "On the fifth day, it started getting back up into positive territory."
Porting ratios have improved every week since. In the first week of March, Carter reported porting ratios around 1.5. Last week, that climbed into the 2-to-1 range.
In the first quarter last year, T-Mobile posted a 1.34 porting ratio with Verizon.
Even with a few tough weeks, T-Mobile may still be able to post significantly higher porting ratios with Verizon, despite the competitor's best efforts.
What's T-Mobile doing to keep customers from going to Verizon?
One of the biggest factors in T-Mobile's ability to add net subscribers every quarter is its ability to reduce churn -- the percentage of subscribers canceling every month. From 2013 to 2016, churn fell from 1.69% to 1.30%.
Last year, T-Mobile climbed to the top of Nielsen Mobile Inisghts' customer satisfaction survey. So, when Verizon launched its unlimited plan, fewer T-Mobile subscribers were actually looking to switch.
The biggest factor increasing customer loyalty is T-Mobile's various Un-carrier initiatives. Its latest move centered around pricing. Not only did T-Mobile start including taxes and fees in its advertised pricing, it's giving customers the option to keep their pricing the same for the life of their relationship with the wireless carrier. Some customers don't want to risk trying Verizon and then being unable to return to their current T-Mobile plan at their current pricing.
Meanwhile, T-Mobile is giving potential customers every reason to switch and lock in its best pricing. T-Mobile is running a promotional offer for two unlimited lines for $100 per month following the introduction of Verizon's unlimited plan. Earlier this month, customers could have gotten a third line free. Again, the prices are good as long as customers keep the same plan.
T-Mobile is making sure it offers the best value in wireless, so its customers have no reason to look elsewhere. From the downward trend in customer churn, it looks like it's working, even as the competition starts fighting back.
10 stocks we like better than T-Mobile USWhen investing geniuses David and Tom Gardner have a stock tip, it can pay to listen. After all, the newsletter they have run for over a decade, Motley Fool Stock Advisor, has tripled the market.*
David and Tom just revealed what they believe are the 10 best stocks for investors to buy right now... and T-Mobile US wasn't one of them! That's right -- they think these 10 stocks are even better buys.
Click here to learn about these picks!
*Stock Advisor returns as of February 6, 2017
Adam Levy owns shares of Verizon Communications. The Motley Fool owns shares of and recommends Verizon Communications. The Motley Fool recommends T-Mobile US. The Motley Fool has a disclosure policy.