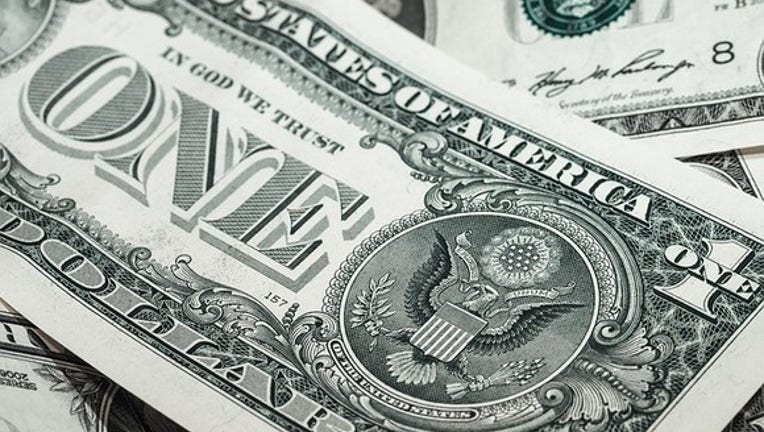 We all have healthcare needs, and as we get older, those needs tend to increase. That's why it's important to understand Medicare's many ins and outs.
The basicsEstablished in 1965, Medicare is a federal health insurance program that provides benefits to seniors and those with disabilities and certain illnesses. Medicare has several parts. Part A covers hospitals, nursing facilities, and home health services. Part B covers preventative services like doctor visits, diagnostic tests, and medical equipment. Part D covers prescription drugs, and Part C, also known as Medicare Advantage, offers its own additional benefits. While Part A is typically free, Parts B, C, and D come with premiums.
IMAGE SOURCE: PIXABAY.
Medicare eligibilityIf you're a U.S. citizen or have been a permanent legal resident for at least five years, your Medicare eligibility starts at age 65 provided you meet these requirements:
You or your spouse worked enough years to be eligible for Social Security or Railroad Retirement benefits.
You or your spouse is a government employee or retiree who has not paid into Social Security but has paid Medicare taxes.
Certain individuals under 65 are eligible for Medicare as well -- namely:
Anyone who's permanently disabled and has received disability benefits for at least two years.
Those with end-stage renal disease (ESRD).
Those with ALS (Lou Gehrig's disease).
If you meet the necessary criteria, you can sign up for Medicare at the start of your initial enrollment period, which is a seven-month period that begins three months before your 65th birthday.
Enrolling in MedicareSome people are enrolled in Medicare automatically, while others need to sign up. If you fall into the latter category and fail to sign up during your initial enrollment period, you may be hit with a penalty. If you miss your initial enrollment period, you'll be able to sign up during the general enrollment period, which runs from Jan. 1 to March 31 each year.
You'll be enrolled into Medicare Parts A and B automatically if you're already receiving Social Security or Railroad Retirement benefits, in which case your Medicare benefits will kick in on the first day of the month you turn 65. If you're under 65 and disabled, you'll also be automatically enrolled in Parts A and B if you've gotten Social Security or Railroad Retirement disability benefits for 24 months. And if you have ALS, you'll start getting Parts A and B the month your disability benefits begin.
Medicare costsSome people are under the impression that Medicare is free, but unfortunately, that's only a tiny bit true. Medicare Part A is free for most people in that the average enrollee doesn't have to pay a premium, but there are other out-of-pocket costs associated with Part A. For example, this year, Part A comes with a $1,288 deductible for each benefit period.
As for Parts B, C, and D, be prepared to pay a premium. Most people's Part B premium is $104.90 per month, with a deductible of $166 per year. Once that deductible is met, enrollees usually pay 20% of the Medicare-approved amount for most covered services, like doctor visits.
If you already receive Social Security, Railroad Retirement, or Civil Service benefits, you don't have to worry about paying your Part B premium -- it'll automatically get deducted from your benefit payment. Otherwise you can sign up for Medicare Easy Pay, which lets you automatically pay your monthly premiums from your bank.
IMAGE SOURCE: PIXABAY.
Now let's talk about Part C Medicare Advantage coverage. Part C is designed to offer the same basic coverage as standard Medicare, only through a network of private insurers. Depending on your plan, you might pay a lower monthly premium than you would for regular Medicare, and you may be eligible for additional benefits or coverage. Each Medicare Advantage plan comes at its own cost, but if you enroll, your maximum out-of-pocket limit this year will be $6,700.
Finally, there's Part D, the prescription drug plan. Your Part D premiums will depend heavily on your income level. If you're single and earn less than $85,000 ($170,000 for a couple filing jointly), you'll be responsible for the standard premium only. But if you earn more than $214,000 ($428,000 for a couple filing jointly), you'll pay $72.90 on top of your plan's premium. In addition, most Part D plans come with an annual deductible. For 2016, that deductible maxes out at $360. Once you meet your deductible, your plan will usually pay about 75% of your prescription costs. And no matter which plan you choose, this year, your out-of-pocket limit can't exceed $4,850.
Clearly, Medicare is a pretty complex beast, so if you're planning to enroll, make sure to review the options available to you. Even if you're a few years away, it never hurts to read up on Medicare and learn more about how the program works.
The article How Does Medicare Work? originally appeared on Fool.com.
Try any of our Foolish newsletter services free for 30 days. We Fools may not all hold the same opinions, but we all believe that considering a diverse range of insights makes us better investors. The Motley Fool has a disclosure policy.
Copyright 1995 - 2016 The Motley Fool, LLC. All rights reserved. The Motley Fool has a disclosure policy.