How Did Suppliers Hold Up After Apple's iPhone Sales Decline?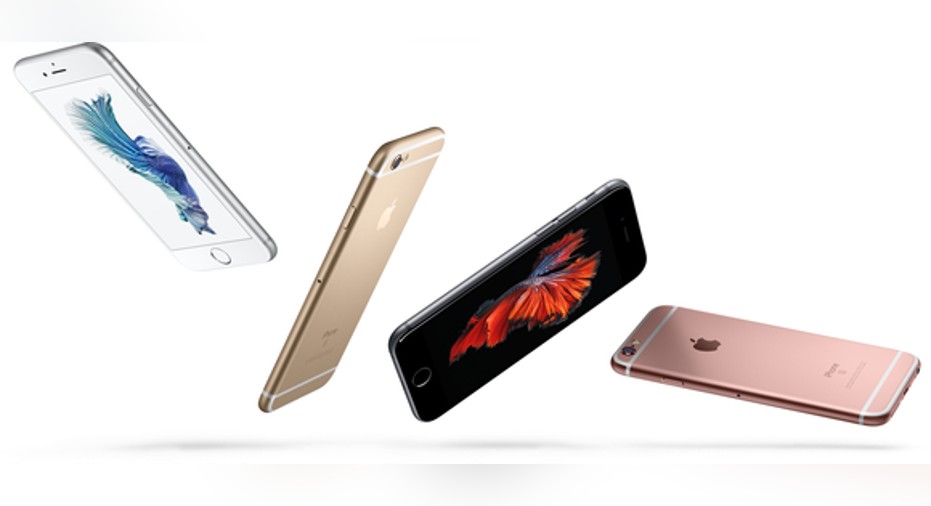 Image Source: Apple.
After 13 years of incredible growth, Apple finally hit a rough patch, when it reported a 13% decline in sales last quarter. iPhone sales were the sore spot in particular, with unit sales falling 16% year over year -- the device's first ever sales decline. iPad sales also continued to fall, and Mac sales fell as well, albeit not as much as the global PC market.
Apple investors should have seen this coming after iPhone 6 sales blew the doors off analysts' expectations, producing impossible comparables. And Apple is certainly capable of withstanding a down year in its product cycle. The stock has been priced with expectations for a sales slowdown for years now.
But many of Apple's suppliers are still priced for significant growth, and a drop in iPhone units could have a bigger impact on their stock prices and total revenue than Apple saw itself. Here's a quick checkup on how Apple's iPhone sales decline affected some of its biggest suppliers last quarter.
Skyworks
Skyworks Solutions supplies RF chips for the iPhone as well as several other smartphone manufacturers such as Samsungand Huawei. During its second quarter, Skyworks reported a modest 1.7% increase in revenue, missing analysts' expectations. While the $775 million the chipmaker brought in met its outlook, CEO David Aldrich noted that it had to deal with "a combination of inventory adjustments and forecast reductions at one of our major customers."
Skyworks has been able to maintain its revenue growth thus far by improving its presence in other high-end smartphones. As manufacturers demands for more complex integrated chips increases, Skyworks has room to raise its price. Aldrich told investors that its content on Samsung's Galaxy S7 is up 20% versus prior-year models. It's also secured over $9 of content on Huawei's flagship phone (a 40% increase from last year),diversified beyond smartphones, and expanded its broad market products segment by 18% year over year.
Skyworks drove profits higher, as its gross margin increased 410 basis points to 50.8%. The gross margin expansion was driven by new products, which also saw a 6% increase in R&D expense. Skyworks offset that with a 7% reduction in SG&A expenses. Overall, operating margin improved 280 basis points to 36.8%.
But Skyworks expects to get hit hard by the iPhone sales decline in the third quarter. Its outlook of $750 million in revenue fell well below analysts' expectations of $800 million. Again, management cited "softness at our largest customer" as the reason for the lower-than-expected outlook, and growth at Samsung and Chinese manufacturers will only "partially offset" the decline in sales to Apple.
Cirrus Logic
Cirrus Logic makes audio chips for the iPhone, other Apple products, and other smartphones and tablets. During the first nine months of the year, 67% of its revenue came from Apple, and another 15% came from Samsung. During its fiscal third quarter (ended in December), Apple accounted for 76% of the company's total sales.
During its fourth quarter, Cirrus saw its revenue decline 9% year over year. Unlike its peers, Cirrus didn't call out any single customer but noted that "sales were affected by short-term weakness in portable audio."
Cirrus managed to beat analysts' depressed earnings expectations, though, posting non-GAAP EPS of $0.38 per share versus estimates of $0.21 per share. Similar to Skyworks, Cirrus benefited from improved gross margin, which increased 320 basis points to 49.8%. However, its increase in R&D and other operating expenses led to a decline in operating margin by 300 basis points to 15%.
Next quarter, Cirrus also expects a significant sales decline. The midpoint of its $220 million to $250 million revenue outlook for the quarter represents a 17% year-over-year decline. But reports indicate that Cirrus will play a key role in Apple's iPhone 7 design, possibly providing a more complex chip for delivery through the lightning port as well as supplying a chip in the headphones. That could significantly boost the content Cirrus has in the iPhone enabling it to grow revenue even if iPhone sales continue to decline.
InvenSense
InvenSense provides the motion-sensor chips inside the iPhone. Those chips provided 39% of InvenSense's sales during its fiscal fourth quarter (ended March). Samsung provided another 14% in revenue. Overall, revenue declined 20% year over year, but revenue from Apple declined just 2.4% year over year. The bigger drop came from a loss of content share in Samsung's devices.
However, that strength with Apple may be short-lived. CFO Mark Dentinger told investors that inventory levels in the channel are at their highest levels since he took on the role in August 2014. Total revenue for the first quarter of 2017 is expected to come in between $58 million and $62 million, representing a 44% year-over-year decline in revenue at its midpoint.
What's more, there's a potential for InvenSense to lose its position in the iPhone to rival STMicroelectronics , which has been taking back share in Samsung and won the motion-sensor socket in the Apple Watch. With a diminished position with Samsung compared with just a year ago, InvenSense can't afford to lose Apple as a customer, which makes it a very risky investment at this time.
The article How Did Suppliers Hold Up After Apple's iPhone Sales Decline? originally appeared on Fool.com.
Adam Levy owns shares of Apple. The Motley Fool owns shares of and recommends Apple, InvenSense, and Skyworks Solutions. The Motley Fool has the following options: long January 2018 $90 calls on Apple, short January 2018 $95 calls on Apple, and short June 2016 $70 calls on Skyworks Solutions. The Motley Fool recommends Cirrus Logic. Try any of our Foolish newsletter services free for 30 days. We Fools may not all hold the same opinions, but we all believe that considering a diverse range of insights makes us better investors. The Motley Fool has a disclosure policy.
Copyright 1995 - 2016 The Motley Fool, LLC. All rights reserved. The Motley Fool has a disclosure policy.